Published 04-06-23
Submitted by Aflac Incorporated
Originally published in California Broker Magazine
By Matthew Owenby, Chief Human Resources Officer, Aflac Incorporated
No matter how you get your news these days, you're likely seeing and hearing these words: inflation, recession and economic downturn. Costs are rising, and consumers are feeling the weight of it at every turn in life — at the gas pump, grocery store, and with their health care options and work choices. Many are still feeling the lingering effects of the global pandemic, further complicating various facets of work and life.
According to my organization's recent Aflac WorkForces Report, younger generations are particularly vulnerable with elevated anxiety over unanticipated medical costs not covered by health insurance.
Continue reading the full article here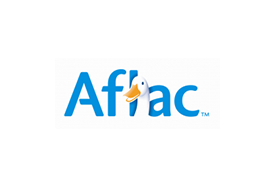 Aflac Incorporated
Aflac Incorporated
Aflac is a Fortune 500 company, providing financial protection to more than 50 million people worldwide. When a policyholder or insured gets sick or hurt, Aflac pays cash benefits fairly, promptly and directly to the insured. For more than six decades, Aflac voluntary insurance policies have given policyholders the opportunity to focus on recovery, not financial stress.
More from Aflac Incorporated