Published 04-06-23
Submitted by Cummins, Inc.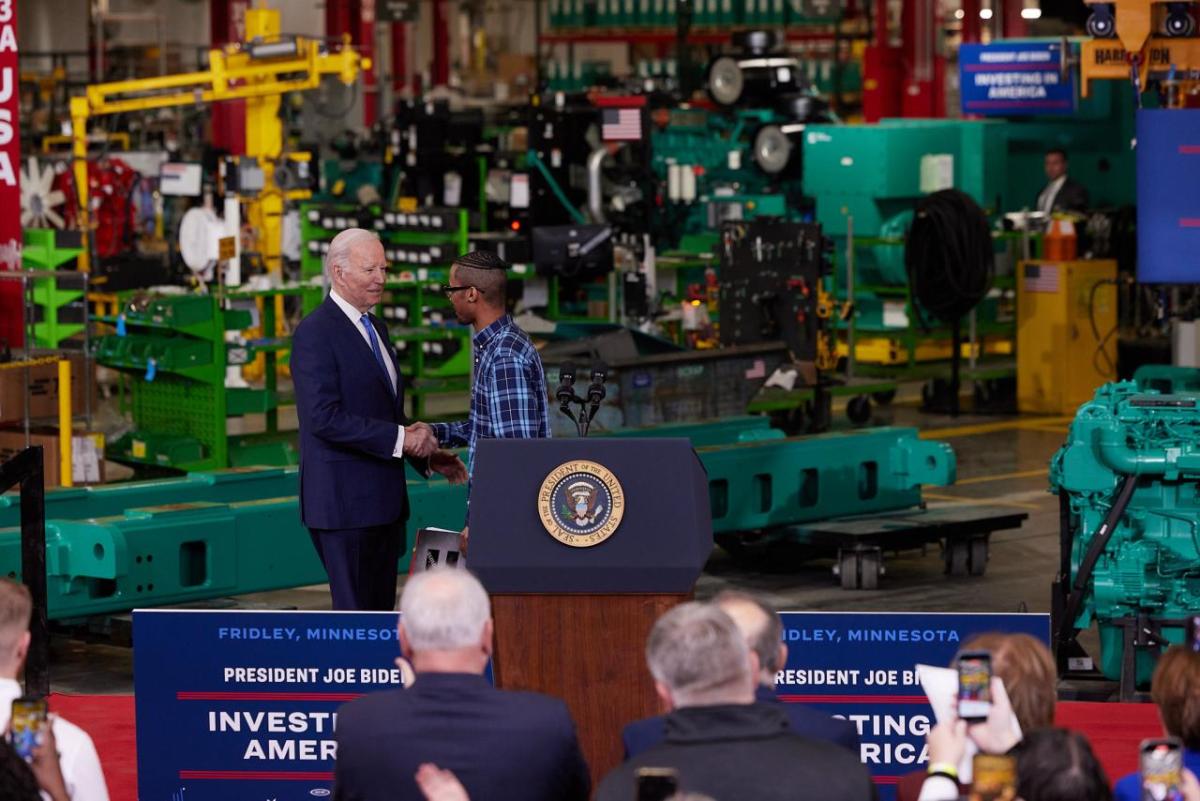 President Biden visited Cummins Inc. in Fridley, Minnesota, this week (March 3) as part of the Administration's Investing in America tour, maintaining the Inflation Reduction Act passed by Congress in 2022 is fueling innovation and the clean energy economy.
The president spoke for some 30 minutes and toured the company's plant, which will soon be home to Accelera by Cummins' first U.S.-based manufacturing location for electrolyzers, a technology key to producing green hydrogen.
"Cummins will build the technology that produces clean hydrogen," the president said in remarks prepared for the visit. "Companies and utilities across the country will use those products to make clean hydrogen.  And trucks made in America with zero-emission engines will be powered by clean hydrogen."
Coinciding with the visit, Cummins, a global power technology leader, announced that in addition to recent investments in Fridley, the company is investing more than $1 billion across its U.S. engine manufacturing network in Indiana, North Carolina and New York.
The investment will provide upgrades to those facilities to support the industry's first fuel agnostic engine platforms capable of running on low carbon fuels, including natural gas, diesel and eventually hydrogen, helping to begin decarbonizing the nation's truck fleets today.
"The electrolyzer production in Minnesota and investment in our Indiana, North Carolina and New York facilities are reflective of our dual path approach of advancing both engine-based and zero-emission solutions – an approach that is best for all of our stakeholders and our impact on the planet," said Cummins President and CEO Jennifer Rumsey. "We can't do this alone and are grateful for the continued partnership and collaboration with congressional leaders and the Biden Administration."
The Inflation Reduction Act included the largest investment in climate and energy in U.S. history. Cummins was an outspoken advocate for passage. Rumsey appeared at several forums voicing her support, including one where she joined Biden, General Motors CEO Mary Barra and U.S. Secretary of the Treasury Janet Yellen.
An electrolyzer splits water into hydrogen and oxygen. The hydrogen can be stored as a compressed gas or liquid and used as an energy-dense, clean power source to help decarbonize a variety of hard-to-abate sectors. Hydrogen is considered "green" if it is produced using renewable energy.
Cummins' Destination Zero strategy is designed to develop low- and no-carbon technologies for applications where it makes sense, while improving the company's core technologies so customers in applications that will take longer to decarbonize can begin reducing carbon immediately rather than wait.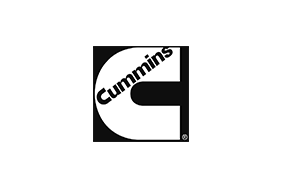 Cummins, Inc.
Cummins, Inc.
Cummins Inc., a global power leader, is a corporation of complementary business segments that design, manufacture, distribute and service a broad portfolio of power solutions. The company's products range from diesel, natural gas, electric and hybrid powertrains and powertrain-related components including filtration, aftertreatment, turbochargers, fuel systems, controls systems, air handling systems, automated transmissions, electric power generation systems, batteries, electrified power systems, hydrogen generation and fuel cell products. Headquartered in Columbus, Indiana (U.S.), since its founding in 1919, Cummins employs approximately 61,600 people committed to powering a more prosperous world through three global corporate responsibility priorities critical to healthy communities: education, environment and equality of opportunity.
More from Cummins, Inc.