Published 04-06-23
Submitted by DOW
River systems, the lifeblood of our planet, are a fragile resource facing devastating waste problems affecting humans and wildlife alike - but we can change their fate together.
River heroes are at the forefront of solving the pollution and waste issues faced by our planet's waterways. "Voices of Water," tells the stories of these champions and highlights the direct value of rivers to our community ecosystem and the importance of their role in the health of the planet and climate change. Through the stories of these Heroes and the projects they have undertaken we seek to raise awareness of river plastic pollution, and the commitment to solve the problem at its source upstream.
Dow and Rivers are Life have co-created a platform to help highlight our human connection with rivers around the world and inspire the need to preserve and restore them. Together, Dow and Rivers are Life aim to support 1,000 projects, big and small, to make a collective global impact on river ecosystems.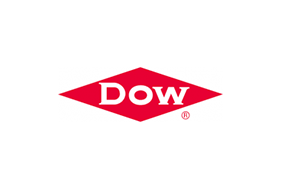 DOW
DOW
Dow (NYSE: DOW) combines global breadth; asset integration and scale; focused innovation and materials science expertise; leading business positions; and environmental, social and governance leadership to achieve profitable growth and help deliver a sustainable future. The Company's ambition is to become the most innovative, customer centric, inclusive and sustainable materials science company in the world. Dow's portfolio of plastics, industrial intermediates, coatings and silicones businesses delivers a broad range of differentiated, science-based products and solutions for its customers in high-growth market segments, such as packaging, infrastructure, mobility and consumer applications. Dow operates manufacturing sites in 31 countries and employs approximately 37,800 people. Dow delivered sales of approximately $57 billion in 2022. References to Dow or the Company mean Dow Inc. and its subsidiaries.  For more information, please visit www.dow.com or follow @DowNewsroom on Twitter.
More from DOW