Published 04-05-23
Submitted by Suncor Energy Inc.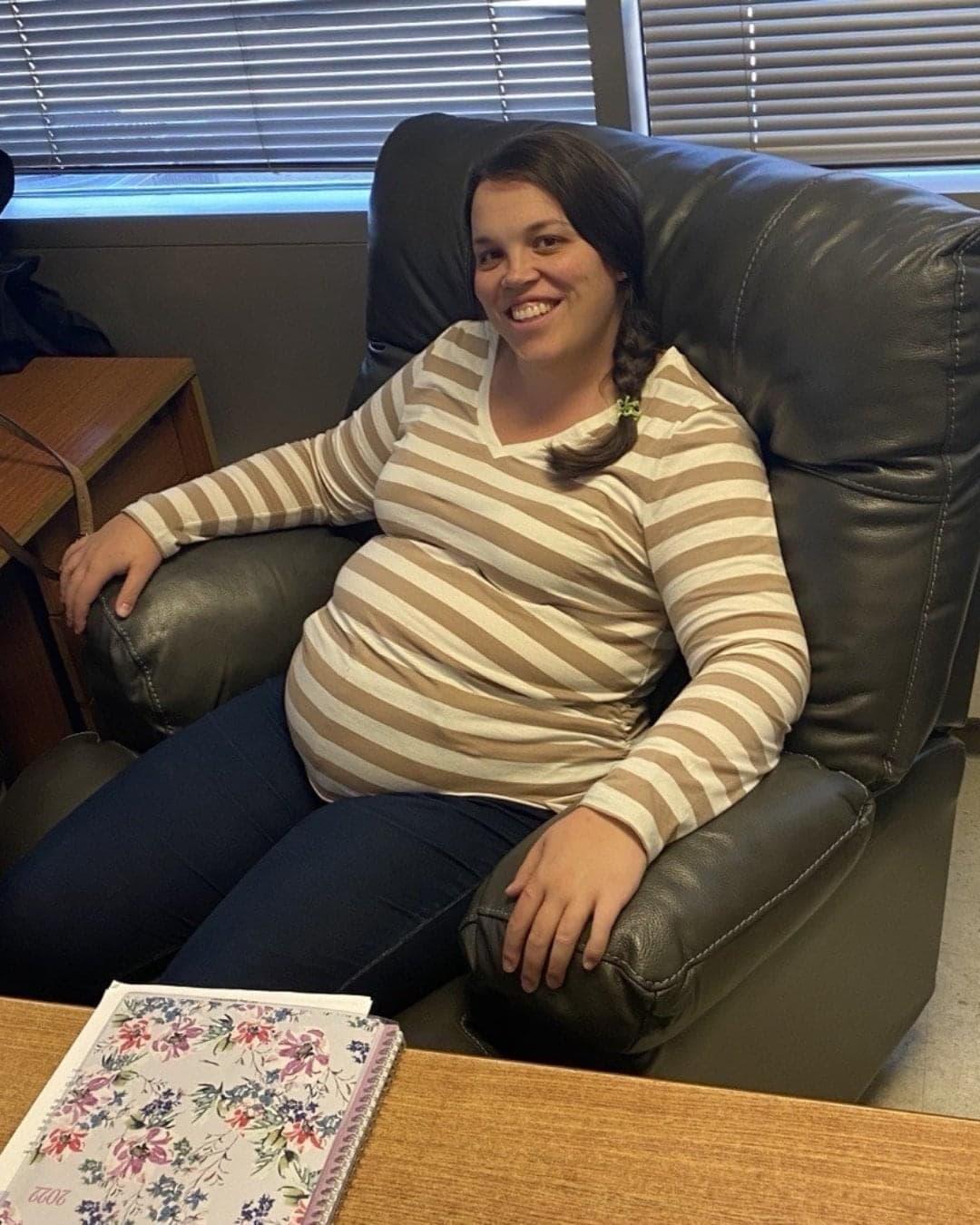 For many breastfeeding moms, finding a comfortable and clean place to pump and store breastmilk can be hard. Even harder for those who spend their workday behind the wheel of a massive haul truck at an oil sands mine, which continues to operate 24 hours a day, seven days a week, much like the role of a mother.

For breastfeeding moms at our Millennium Mine at Base Plant operations, collecting valuable breastmilk is a lot easier thanks to a new lactation room at the mine, designed specifically to provide a safe, private, and hygienic space for heavy equipment operators (HEOs) and others who need it in the mine.
Jennifer Burke, a Mine Operations Manager who provided feedback on the lactation space before going on a parental leave herself, believes Millennium Mine's new addition is a positive sign that anyone is welcome to work anywhere at Suncor. "To me the lactation room signifies that no matter what your situation is, you can feel comfortable here. There are many mothers making incredible lives for their families while working in the mine. It's nice to give them a space to do the things moms need to do," says Jennifer Burke, a manager at the mine who is on parental leave herself.
The recent creation of a lactation room at Millennium Mine has made collecting valuable breastmilk a lot easier for women returning to the workplace after parental leave.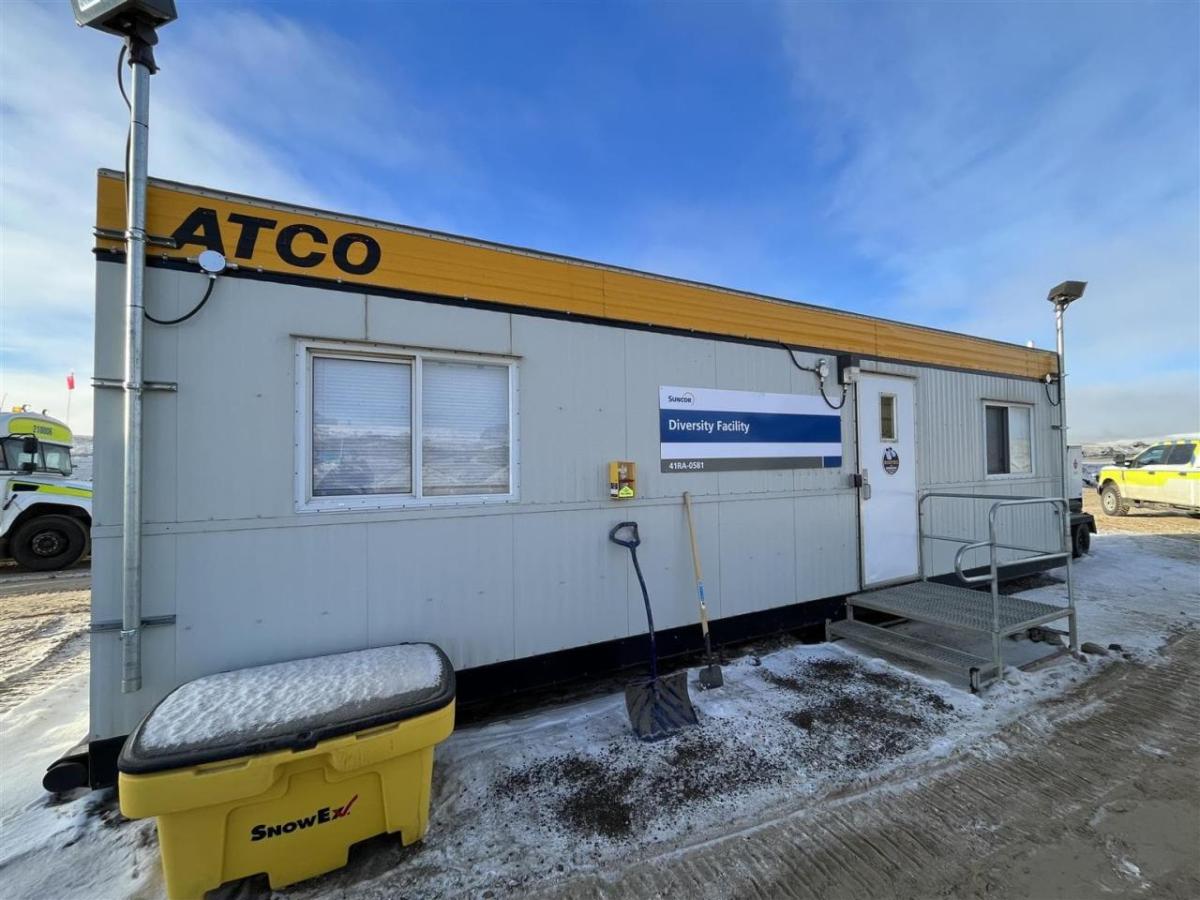 Bringing the idea to life
Tina Markovic, Vice President, Mining Business Improvement, was doing a ride-along with her team in the field when the idea of a lactation room was suggested from a HEO.
"I spent time with a female operator who flagged an important issue about supporting breastfeeding moms returning to work after parental leave," says Tina. "She got me thinking: What if our workplace could provide a private and hygienic facility to express milk? This would help eliminate a barrier for some women in our workforce, or potentially aid in their decision-making process about returning to work."
Tina shared the idea with a couple of Mine Operations Leaders, Amanda Bona and Neal Tattrie, and the rest is history — or herstory. Under Amanda and Neal's direction, the Infrastructure Production Team made the Diversity Facility at Millennium Mine a reality. One area of the facility is a devoted quiet space for meditation or prayer; the other room is the site's first lactation room for nursing mothers.
Amanda, an Infrastructure Production Day Leader, wanted to ensure the space is peaceful but also has important amenities such as hot water and a comfortable chair for those using the space. Swipe access is required to enter the lactation room to ensure it is kept private, secure and quiet.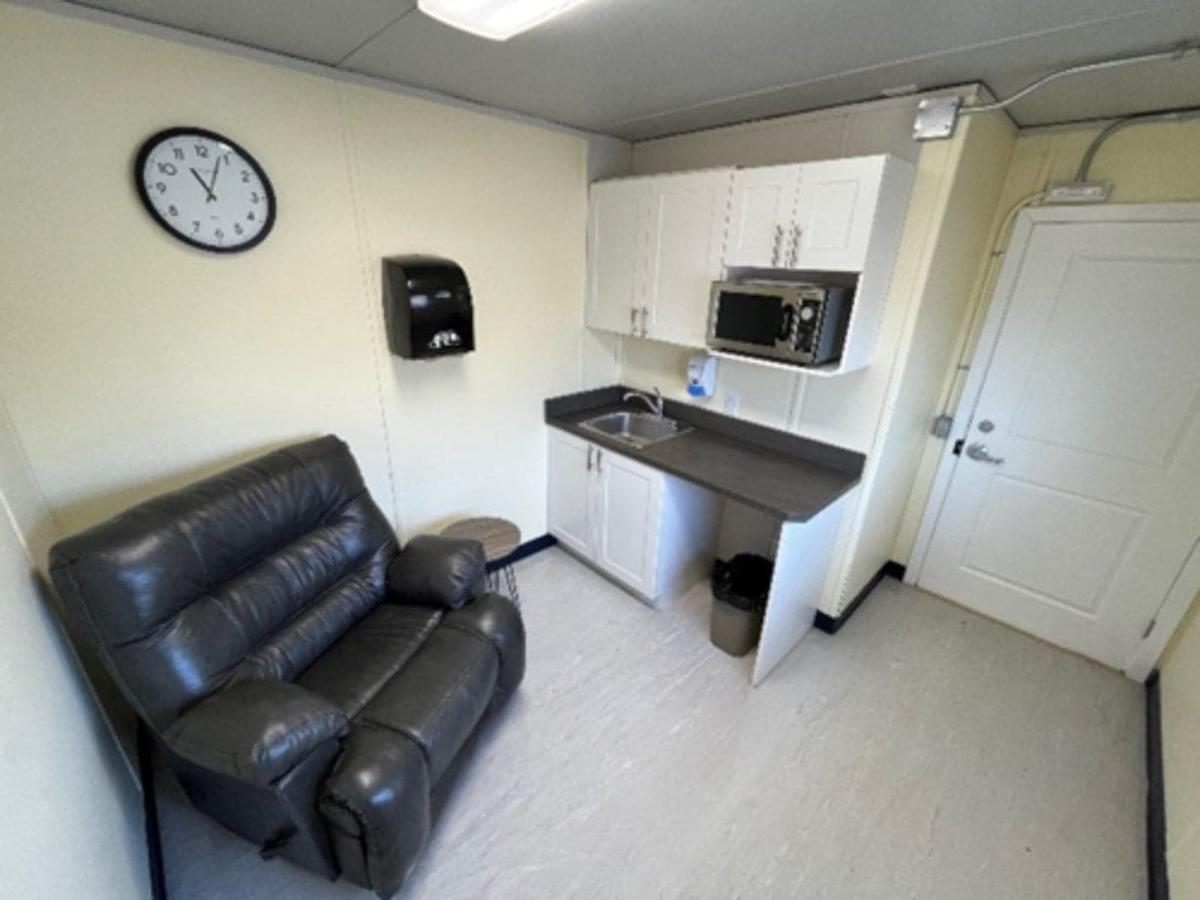 "I asked pregnant colleagues what they would need in the space to make expressing milk as easy as possible for our operators, who typically spend the majority of their 12-hour shift in the cab of their heavy hauler," says Amanda, who is currently pregnant herself. "This project really embodied the Stronger Together mentality, to support the ever-changing needs of our diverse workforce, and in this case, women specifically."
While the lactation room at Millennium Mine is the first in the field, it's not a first for Suncor. In 2019, a lactation room was added to Suncor's headquarters in Calgary, Alta., with a second space created in 2022. Suncor also proudly supports many inclusion and diversity programs and initiatives throughout our operations including smudge-friendly spaces and prayer and meditation rooms.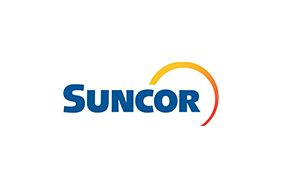 Suncor Energy Inc.
Suncor Energy Inc.
Suncor Energy is Canada's leading integrated energy company. Suncor's operations include oil sands development, production and upgrading; offshore oil and gas; petroleum refining in Canada and the U.S.; and the company's Petro-Canada retail and wholesale distribution networks (including Canada's Electric Highway™, a coast-to-coast network of fast-charging electric vehicle stations). Suncor is developing petroleum resources while advancing the transition to a low-emissions future through investment in power, renewable fuels and hydrogen. Suncor also conducts energy trading activities focused principally on the marketing and trading of crude oil, natural gas, byproducts, refined products and power. Suncor has been recognized for its performance and transparent reporting on the Dow Jones Sustainability index, FTSE4Good and CDP. Suncor is also listed on the UN Global Compact 100 stock index. Suncor's common shares (symbol: SU) are listed on the Toronto Stock Exchange and the New York Stock Exchange.
More from Suncor Energy Inc.