Published 04-05-23
Submitted by Viatris
By: Niki Kapsambelis
When people talk to Emily Smith, she hopes the first thing they will realize about her is that she will accept them for who they are.
When she was working in person in Morgantown, West Virginia, she displayed a small Pride rainbow flag on her desk "so people would see it and they would know at least one thing about me," she said. Several colleagues came out to her as LGBTQ+, a point of pride for Emily, who is herself part of that community: "I am openly myself, and that makes it OK for them to be openly themselves, and also know that I am a safe person to talk to."
Today, with so many colleagues working remotely, she searches for other ways to signal the same message of safety to the LGBTQ+ community. As one of the tri-chairs of VIVID, Viatris' employee resource group (ERG) for LGBTQ+ colleagues and their allies, Emily is working with other leaders to find ways to bring messages of solidarity and support to a virtual workspace.
Adding pronouns to a person's e-signature and marking profiles with rainbow symbols are examples of signals people can use in a remote work environment. VIVID is planning to offer training in allyship to help employees find other strategies.
"What I would like to see Viatris become, and what I think it can become, is just a great place for gay people to work, where they don't have to feel ashamed of themselves. Where they can talk about their spouses, or their boyfriend and girlfriends, or their non-binary kids, and feel nothing but support from their colleagues," Emily said.
Earlier in her young career, Emily – who works in accounts receivable – tried not to rock the boat too much. "But as I've gotten older and more confident, I've felt that sometimes, the boat does need to be rocked. And that's why I got so involved in the ERG," she said.
LGBTQ+ issues can be controversial in some parts of the world. But Emily points out that Viatris can leverage its voice to effect change, particularly since the company's mission statement calls for empowering people to live healthier at every stage of life.
"Making sure that LGBTQ people can exist safely definitely coincides with that goal," she says.
Her inspiration is her twin brother, Jonah, who also is her best friend: "He inspires me every day to make this world a little bit of a better place."
Jonah is transgender, and when he began his transition, not everyone knew how to support him. Emily hopes to ensure that Viatris is a company prepared to welcome someone in Jonah's position and know what policies apply.
"I believe that every employee should be made to feel not only important, but they should be made to feel that the company is prepared for them," she said.
Her role in VIVID also has allowed Emily to connect with colleagues all over the world: "Now we have the resources and the reach to make real changes," she said. "That's what I see the ERG being: the partnership between the people who have the reach and the resources, and the people who can see the need."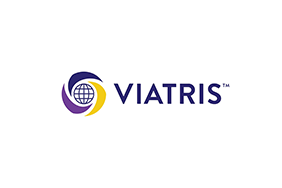 Viatris
Viatris
Viatris Inc. (NASDAQ: VTRS) is a global healthcare company empowering people worldwide to live healthier at every stage of life. We provide access to medicines, advance sustainable operations, develop innovative solutions and leverage our collective expertise to connect more people to more products and services through our one-of-a-kind Global Healthcare Gateway®. Formed in November 2020, Viatris brings together scientific, manufacturing and distribution expertise with proven regulatory, medical, and commercial capabilities to deliver high-quality medicines to patients in more than 165 countries and territories. Viatris' portfolio comprises more than 1,400 approved molecules across a wide range of therapeutic areas, spanning both non-communicable and infectious diseases, including globally recognized brands, complex generic and branded medicines, and a variety of over-the-counter consumer products. With more than 38,000 colleagues globally, Viatris is headquartered in the U.S., with global centers in Pittsburgh, Shanghai and Hyderabad, India. Learn more at viatris.com and investor.viatris.com, and connect with us on Twitter at @ViatrisInc, LinkedIn, Instagram and YouTube.
More from Viatris