Published 04-03-23
Submitted by Viatris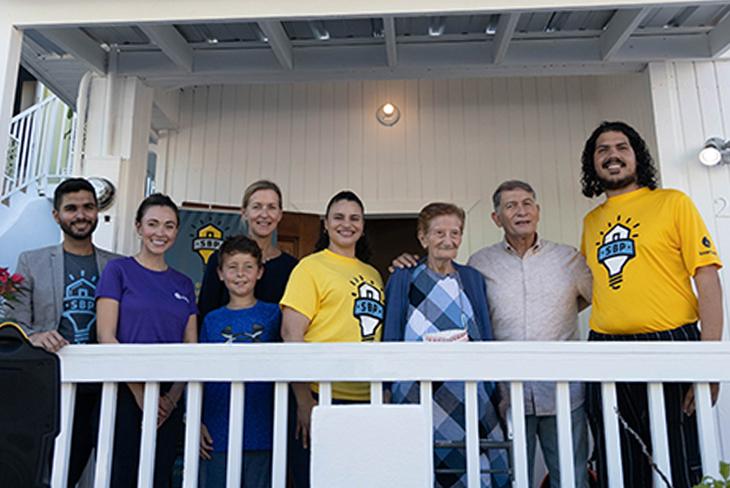 Five years after Hurricane Maria devastated Puerto Rico, disaster recovery and rebuilding nonprofit SBP Puerto Rico celebrated a major milestone in December 2022: 250 homes were rebuilt after the severe damage done by that storm. Viatris was proud to be on the ground in Puerto Rico to help welcome Juana and Jose Reyes back to their newly rebuilt home and announce continued funding to support SBP's volunteer efforts.
To date, Viatris has given more than $3 million to SBP to help rebuild the homes of families impacted by disaster, including the organization's first major contribution that helped it establish itself and carry out recovery work on the island. Juana Reyes, 98, and her 72-year-old son José Reyes, a veteran, who were left homeless following Hurricane Maria, directly benefitted from the "Got Your Back Fund," which Viatris created for SBP specifically to help veterans who have been impacted by natural disaster. An investment of approximately $65,000 fully repaired their home, which was the 250th in SBP's local recovery.
Viatris was honored at the December ceremony with a plaque commemorating the company's impact and enduring commitment to disaster-impacted communities on the island and around the country. Edgardo Maldonado, executive director of SBP Puerto Rico, says the newly committed $100,000 grant from Viatris will help reach SBP's goal of repairing another 56 homes affected by hurricanes Maria and 2023's Fiona.
Since its founding in 2006 in St. Bernard Parish, Louisiana, following the devastation wrought by Hurricane Katrina, SBP has rebuilt homes for more than 3,000 families with the help of 150,000 volunteers in 14 communities across the U.S. and in the Bahamas.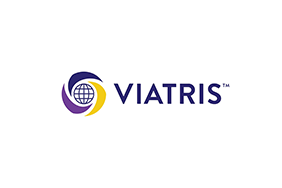 Viatris
Viatris
Viatris Inc. (NASDAQ: VTRS) is a global healthcare company empowering people worldwide to live healthier at every stage of life. We provide access to medicines, advance sustainable operations, develop innovative solutions and leverage our collective expertise to connect more people to more products and services through our one-of-a-kind Global Healthcare Gateway®. Formed in November 2020, Viatris brings together scientific, manufacturing and distribution expertise with proven regulatory, medical, and commercial capabilities to deliver high-quality medicines to patients in more than 165 countries and territories. Viatris' portfolio comprises more than 1,400 approved molecules across a wide range of therapeutic areas, spanning both non-communicable and infectious diseases, including globally recognized brands, complex generic and branded medicines, and a variety of over-the-counter consumer products. With more than 38,000 colleagues globally, Viatris is headquartered in the U.S., with global centers in Pittsburgh, Shanghai and Hyderabad, India. Learn more at viatris.com and investor.viatris.com, and connect with us on Twitter at @ViatrisInc, LinkedIn, Instagram and YouTube.
More from Viatris