Published 03-31-23
Submitted by DraftKings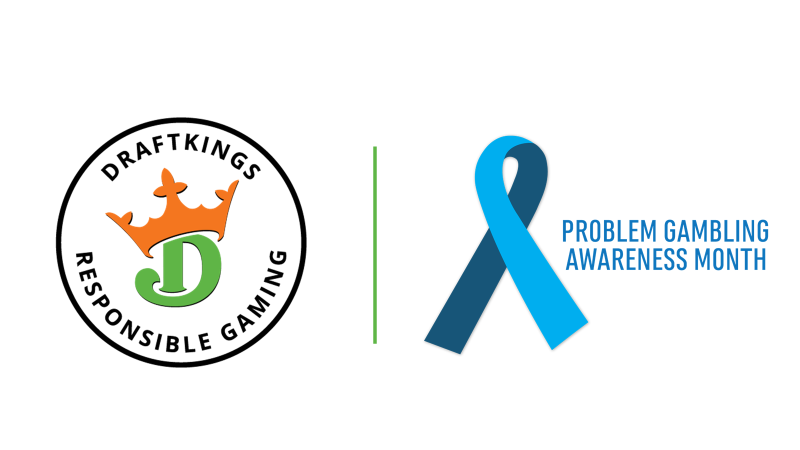 As a leader of responsible gaming at DraftKings, I'm pleased to join the National Council on Problem Gambling, state councils, and the gaming industry in marking Problem Gambling Awareness Month which is held each March. The 20th anniversary of Problem Gambling Awareness Month (PGAM) comes just as many sports fans will be making a bet on the upcoming slate of basketball games, and as more states than ever before now offer a legal marketplace for sports betting or expanded gaming.
DraftKings wants its players to bet for fun and entertainment, and when if it's no longer fun for a player, an awareness of problem gaming is key to accessing tools and resources to get help.
State councils have a unique role in serving as chief advocates for individuals and families impacted by problem gaming – and that's why we're honored to support their work through DraftKings' State Council Funding Program, which represents a $1.5+ million commitment to further responsible gaming.
My colleague Julie Hynes, Senior Manager, Responsible Gaming, and I used to work for the Massachusetts Council, and prior to joining DraftKings, Julie served as Executive Director of the Oregon Council. From those experiences, we know how important funding is in the nonprofit sector, and we are proud that DraftKings is able to make an impact through the State Council Funding Program.
Fostering social impact with multi-year funding to local state councils 
As part of the program, DraftKings grants participating state councils $15,000 each year for the three year trial program. Councils have broad discretion on how to use the funds to best serve their community, including initiating or expanding programs and services, or exploring capacity to partner with adjoining states in which there is no council. Currently, more than thirty local nonprofit organizations participate in the program. Recently, we spoke with experts around the country to see how the program is going since its launch in 2022, and we're already encouraged by the findings.
Bridging the Gap Between Industry and Advocacy
DraftKings, a Massachusetts-grown company and a platinum member of the National Council (NCPG), checked in with Phil Sherwood, Director of Communications at the Massachusetts Council on Gaming and Health and NCPG Board President, for his thoughts on DraftKings' collaboration with state councils this March and year-round.
"DraftKings' investment in state councils and nonprofits is a prime example of corporate responsibility in action. Their unwavering support has allowed us to expand our reach, increase our impact, and better serve the needs of those in our communities. We are proud to partner with such a responsible and forward-thinking company to make a tangible and positive impact on the communities we serve," he said.
I'm grateful for this collaboration and Phil's point about increasing impact resonates with me when I think about furthering responsible gaming. In the tech and gaming space, we tend to think about innovation as a technological and inventive process that leads to better outcomes for consumers. But what I'm finding is that in responsible gaming, collaboration across the industry and with the councils is key to progress in the field. Person to person connections, fostered by cross-organizational collaborations, are the secret sauce to innovation.
Promoting equity and inclusion in responsible gaming efforts – serving diverse populations 
Bill Johnson, Executive Director of the Illinois council, remarked that with the financial support from DraftKings, the council has provided over two hundred individuals with the education necessary for certification at the national and/or state level as a counselor, and the council also used some of the funds to support their first ever Latinx Conference. This speaks to the expanded reach the council is able to have – expanding certification opportunities for counselors to be able to serve their communities, including diverse populations, and adding a cross-cultural lens to the impact of problem gaming.
In fact, fostering diversity, equity and inclusion may be an opportunity for further innovation in the field Responsible gaming, like many other social impact and public health issues, has diversity concerns as gaming-related problems impact some groups differently. The Illinois council identified important data concerning the prevalence and impacts of problem gaming in the Latinx community, and with the State Council Funding Program, leveraged our financial assistance to convene professionals at its first ever Latinx conference. It's critical that professionals in our space bring an equity lens in everything they do.
In Virginia, council President Carolyn Hawley reported that the funding has been valuable in not just allowing the council to host support groups for affected individuals, but also with completing professional trainings so that individuals have trained providers to assist them outside of the support groups. And in Indiana, Christina Gray, Executive Director of the state council, relayed that the funding has allowing the council to advertise in additional areas that were cost prohibitive in the past.
The examples above are just a few of the ways state councils are leveraging the State Council Funding Program; across the country, other councils are extending helpline services, training provider or council staff, hosting conferences, and running public service announcements. And, the funding is offered to any council in the country even if DraftKings does not offer gaming products in that state.
Marking the 20th Problem Gambling Awareness Month
As we mark Problem Gambling Awareness Month, DraftKings is grateful for the opportunity to support these grassroots organizations and looks forward to continued collaboration in the years to come. State councils, as well as the National council, have deep, decades-long experience in serving as advocates for individuals and families impacted by problem gaming, and serve as the first line of defense for state and community-level issues. From this experience, the councils are a tremendous source of knowledge and collaboration for operators like DraftKings.
To learn more about Problem Gambling Awareness Month, please visit the National Council on Problem Gambling website. To learn more about responsible gaming and DraftKings' approach to addressing problem gaming, please visit DKsaferplay.com.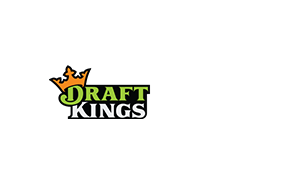 DraftKings
DraftKings
DraftKings Inc. is a digital sports entertainment and gaming company created to fuel the competitive spirit of sports fans with products that range across daily fantasy, regulated gaming and digital media. Headquartered in Boston, and launched in 2012 by Jason Robins, Matt Kalish and Paul Liberman, DraftKings is the only U.S.-based vertically integrated sports betting operator. DraftKings' mission is to make life more exciting by responsibly creating the world's favorite real-money games and betting experiences. DraftKings Sportsbook is live with mobile and/or retail sports betting operations pursuant to regulations in 22 states and in Ontario, Canada. The Company operates iGaming pursuant to regulations in 5 states and in Ontario, Canada under its DraftKings brand and pursuant to regulations in 3 states under its Golden Nugget Online Gaming brand. DraftKings' daily fantasy sports product is available in 44 states, certain Canadian provinces and the United Kingdom. DraftKings is both an official daily fantasy and sports betting partner of the NFL, NHL, PGA TOUR and UFC, as well as an official daily fantasy partner of NASCAR, an official sports betting partner of the NBA and an authorized gaming operator of MLB. Launched in 2021, DraftKings Marketplace is a digital collectibles ecosystem designed for mainstream accessibility that offers curated NFT drops and supports secondary-market transactions. In addition, DraftKings owns and operates Vegas Sports Information Network (VSiN), a multi-platform broadcast and content company. DraftKings is committed to being a responsible steward of this new era in real-money gaming with a Company-wide focus on responsible gaming and corporate social responsibility.
More from DraftKings