Published 03-31-23
Submitted by Truist
ALBANY, Ga., March 31, 2023 /CSRwire/ - Today, Albany Community Together, Inc., a leading network for Community Development Financial Institutions (CDFIs), announced it has received a $1 million grant from Truist Foundation. The grant will help Albany Community Together, Inc., in partnership with Southwest Georgia Project for Community Education, Inc. and Phoebe Putney Memorial Health Systems, create an ecosystem to address the social determinants of health that are barriers to economic prosperity by repurposing a former grocery store into a Community HUB called The Table of Southwest Georgia. The Table of Southwest Georgia will offer a holistic, multi-faceted approach to creating a healthy, financially viable community by closing the accessibility gap to critical areas of wellness, including food, finances and healthcare.
"Our mission is building wealth and creating economic opportunities in Southwest Georgia by providing affordable access to capital and business support for aspiring entrepreneurs and small business owners," said Thelma Adams Johnson, President/CEO of Albany Community Together, Inc. "We are excited to bring this project to Albany to provide opportunities for our business community, including small businesses, food-related businesses and small rural farmers, to access capital. By helping minimize the effect of the social determinants of health on wealth creation and building, we can create a healthier, more prosperous community."
Led by Southwest Georgia Project in partnership with Albany Community Together and Phoebe Putney Memorial Hospital, The Table of Southwest Georgia will provide opportunities for black and rural farmers to scale their operations by aggregating their products to increase income; connect culinary entrepreneurs with space, resources and consumers; and reduce barriers to entry to the food truck industry by giving food service vendors access to commissary kitchens, commercial kitchens and food truck vendors.
"Truist Foundation is deeply committed to ensuring all communities have an equal opportunity to thrive and we believe The Table of Southwest Georgia will help revitalize the Albany community," said Lynette Bell, president of Truist Foundation. "Through this innovative partnership, Albany Community Together will provide access to capital and business development services for food enterprises and agriculture-related businesses of color, acting as a catalyst for change in the local economy as well as the health of local residents."
The Table of Southwest Georgia will create a thriving, centrally located marketplace for SWGP's network of 101 farmers, as well as others. It will expand the production and marketing of local fruits and vegetables from small farms through an aggregation and distribution center as well as a direct-to-consumer farmers' market. The farmers' market will increase the income and intergenerational wealth of local farmers while simultaneously increasing access to affordable, healthy foods for community residents.
Phoebe Putney Health System will create a Health Equity Institute within The Table of Southwest Georgia, using data from the community to develop programs to address the population's healthcare needs. The programs aim to decrease the chronic illnesses in the area through education and integration of policy and advocacy – ultimately creating an environment of health and wellness rather than a community driven by healthcare needs.
Albany Community Together, Inc. (ACT!) provides Capital, Coaching & Connections with a focus on African Americans, other populations of color and low-income persons. We work in partnership with banks to meet the credit needs of small business owners. CDFIs are lenders with a mission to serve small businesses underserved by mainstream finance and a proven model for moving capital into the hardest to serve communities. Our programs serve to close the financial gap, to make the business owner "whole" financially. There are more than 1,100 CDFIs working in all 50 states, the District of Columbia, Guam, and Puerto Rico. For more information, contact Albany Community Together, Inc. at (229) 420-4600.
About Truist Foundation
Truist Foundation is committed to Truist Financial Corporation's (NYSE: TFC) purpose to inspire and build better lives and communities. Established in 2020, the foundation makes strategic investments in nonprofit organizations to help ensure the communities it serves have more opportunities for a better quality of life. Truist Foundation's grants and activities focus on building career pathways to economic mobility and strengthening small businesses. Learn more at Truist.com/Foundation.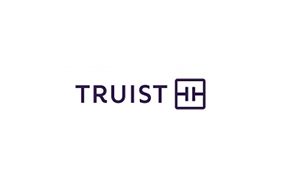 Truist
Truist
Truist Financial Corporation is a purpose-driven financial services company committed to inspiring and building better lives and communities. Truist has leading market share in many high-growth markets in the country. The company offers a wide range of services including retail, small business and commercial banking; asset management; capital markets; commercial real estate; corporate and institutional banking; insurance; mortgage; payments; specialized lending; and wealth management. Headquartered in Charlotte, North Carolina, Truist is a top 10 U.S. commercial bank. Truist Bank, Member FDIC. Learn more at Truist.com.
More from Truist