Published 03-31-23
Submitted by Submittable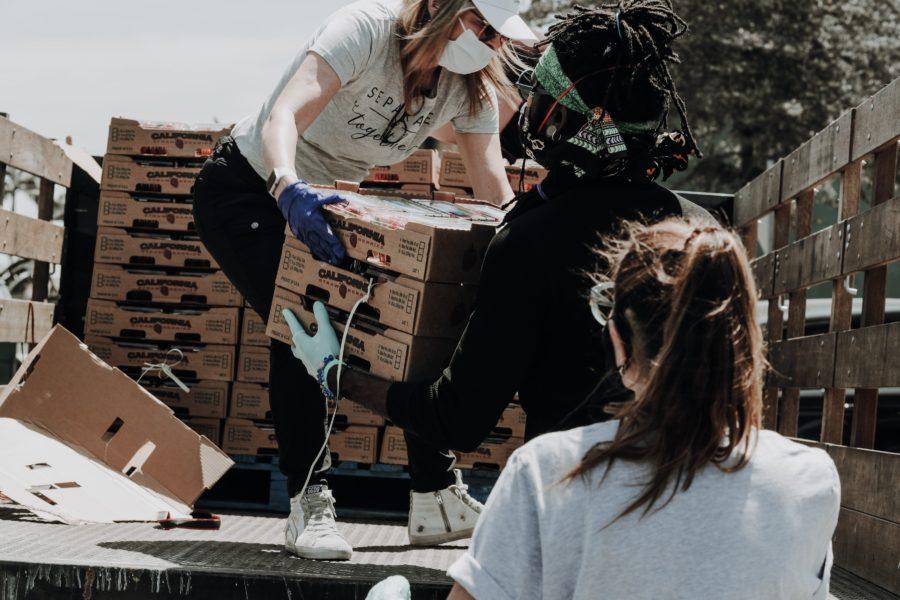 Most employee volunteer programs are falling flat. A recent survey from CECP shows that, while 89% of companies have a corporate volunteer program, just 17% of their employees participated for at least an hour. The pandemic definitely came into play for these numbers, but looking back, fewer than one in three workers took advantage of their employers' volunteer opportunities in 2019. 
Improving employee volunteer program engagement starts with putting the employee experience first, prioritizing what they find important, and giving them a voice in decision-making. Getting to the point where you can democratize your employee volunteer program may require you to shift how you think about running programs like these. 
Common corporate volunteer program pitfalls
There are a few common pitfalls we often see when companies implement CSR initiatives, like programs focused on employee volunteerism. If you're facing low employee engagement, the culprit may be one (or all) of these reasons.
Mandates
New volunteer programs often try to recruit as many employees as possible to grow quickly. However, this can put pressure on employees to volunteer. According to research, people's motivation in an activity decreases when they believe they will be rewarded or punished for doing it.
Copy/pasting
It's good to draw inspiration from other volunteer programs. But, if you copy a successful program wholesale, you likely will not see great results. Your employees are unique, and so is your company culture. What works for one company might not work for yours.
Forgetting your purpose 
Porter-Novelli's Purpose Tracker found that nine out of ten employees want to work for an organization with a strong purpose. Employees want to know their company takes corporate social responsibility seriously. Unless they understand how volunteering contributes to a greater purpose, they won't feel the urgency to get involved.
Neglecting employee input
Employees want a say in where and what they volunteer for. It's unlikely that staff members will get excited by a volunteer program developed solely by upper management. Without their employee input, your program might fail to draw participants.
Before you dive in, get the guide on measuring employee volunteering impact
A volunteering program can be transformational for employees, community members, and your business. Measuring that transformation may seem daunting, but it's not. Get the guide: "How to Measure the Impact of Corporate Volunteering" to learn how to gauge the full impact of your efforts.
5 ways to increase engagement in your employee volunteer program
Improving engagement in a volunteer program requires a cultural shift that goes beyond providing incentives and including employee input. You need to center the employees' experience by not only giving them ownership but also empowering them to make an impact and fulfill a deeper purpose.
1. Balance the interests of leadership and employees
Embrace a bottom-up approach to choosing the causes your volunteer program focuses on. This approach requires you to give your employees a voice in the decision-making process. Employees who choose which programs to volunteer for will feel invested not only in the cause but also in the overall success of your volunteer program.
That said, you shouldn't be completely hands-off. Make sure your program efforts align with your company's mission. Clear reasoning behind why your company is taking action on a specific cause can go a long way to getting people on board for your program.  
Actionable tip:  Create a guiding document.
Clearly articulate your company's purpose and CSR strategy in one accessible document that employees can reference. This document can serve as a rough framework you and your employees can use to identify relevant volunteer opportunities. 
In her Harvard Business Review article, researcher Jessica Rodell lists an example from  medical-technology company Stryker, where leadership listed five focus areas. Employees then used these focus areas as guidance for identifying volunteer opportunities, like Operation Smile. "Providing loose direction in this way has the additional benefit of resolving the 'paradox of choice' for employees seeking to make a difference," Rodell reports, "The scaffolding of a volunteering program simplifies the process, potentially encouraging more employees to participate."
2. Empower employees to excel at their programs
Examine how well your volunteer program supports your employees in making a difference. Your employees want to contribute to their communities, but they can't do so if they don't have the time or resources. Make it easy for them by providing paid time off for volunteering (i.e., volunteer time off or VTO). 
A 2017 survey by United Healthcare and VolunteerMatch cited lack of time as the top reason employees don't participate in volunteer opportunities – 91% of respondents cited VTO as their top request. Respondents also said company-provided training (90%) and the ability to use their professional skills for volunteer efforts (88%) also helped them feel empowered.
Actionable tip: Implement volunteer grants and donation matching.
Make sure your words are backed up by action by providing your employees with VTO and resources. According to CECP's recent report, 93% of companies offer employee donation matching or volunteer grants to organizations their employees regularly support. If you're one of those, make sure your employees are aware of any corporate matching or grant programs. 
If you're not, you should be. Using the right software simplifies launching a new grant program — the average time for launching a grant program on Submittable is just 14 days.
3. Focus on meaning and purpose
Your employees want to contribute to the greater good and work for an organization that makes a difference. In the Porter-Novelli survey mentioned above, 93% of employees said companies should lead with purpose. 
You can engage employees in meaningful work by strengthening the link between your company's purpose and the volunteer program. According to Rodell's research, employee motivation depends on whether volunteering is perceived as meaningful.
We talked with Chris Jarvis, co-founder of Realized Worth and employee volunteering specialist, about how corporations can make volunteer programs more meaningful. Jarvis explained that the key lies in framing the volunteer experience in a way that "bring[s] meaning to the experience that can be owned by the individual."
Actionable tip: Hold a briefing before your event. 
Briefing participants before the volunteer event allows you to bring everyone together to outline the event's details and explain its significance.  "The why is really key," Jarvis told us. To truly translate the event's purpose, "two things are absolutely critical — proximity to the beneficiary and task significance."
Storytelling is a powerful way to connect volunteers with the purpose of the volunteering event. Forming a bond is easier when you know and understand the person benefiting from the experience. For employees to develop empathy and perceive the big picture, they need to identify with beneficiaries and understand the significance of the task. 
4. Ensure everyone has easy access to all information
Technology platforms are one of the biggest barriers to employee participation in volunteer programs. More than 68% of volunteers say better technology would encourage them to volunteer more.
Choosing the right technology can boost employee engagement and help your program succeed. The technology you choose should:
Make it easy for employees to find volunteer opportunities, sign up, and track their VTO hours.
Offer employees a variety of opportunities to choose from.
Track program success with straightforward and comprehensive reporting.
Encourage social engagement and community sharing.
Be accessible from any device, allowing volunteers to participate from anywhere.               
Actionable tip: Invest in an employee volunteer program software.
One of the main throughlines of our advice is to involve your employees in the process of creating and maintaining your volunteer program. Spreadsheets and word documents can take you pretty far in this effort, but the more people you involve, the more complex the workflow becomes. And more complexity equals more work and less employee engagement. 
A software solution specifically designed for managing employee volunteer programs can keep things simple and accessible for everyone involved. Volunteer, Submittable's corporate volunteer platform, is one such software that checks all the boxes we list above. You can read about it here or schedule a demo to dive deeper with an expert.
5. Thank and reward your employees for their efforts
Lastly, a simple "Thank you" goes a long way. Showing gratitude for your employee's volunteer efforts makes them feel appreciated, increasing their dedication to the program and boosting engagement.
A study from Businessolver revealed that simply taking a moment to express appreciation through available channels increases employee satisfaction and retention. By showing your appreciation for their volunteer efforts, you're increasing engagement in your employee volunteer program and your company as a whole.
Actionable tip: Implement a rewards program.
Rewards programs don't have to be complicated. After each event, send a handwritten thank you card to each participant. Publicly recognize your volunteers by posting event photos on social media or in your company newsletter. If you have the budget, host an annual awards ceremony to honor volunteers who go above and beyond.
Revitalize your employee volunteer program with purpose
A well-run corporate volunteer program will engage employees, connect them to a larger purpose, and empower them to make a meaningful impact in their community. As a leader, you have the unique opportunity to facilitate all of this by both defining a clear purpose and democratizing the experience. 
When you're ready to get started, reach out to schedule a demo and we can walk you through the process of launching, managing, and measuring your volunteer program with Submittable.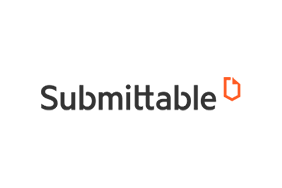 Submittable
Submittable
Submittable is a growing social impact platform used by thousands of companies, governments, and philanthropic organizations to manage their social impact programs and maximize their impact.
Submittable has helped big and small organizations worldwide run 134,000 programs and collect nearly 22 million applications to date, and is backed by Accel-KKR, Next Coast Ventures, True Ventures, Next Frontier Capital, StepStone Group and a few other amazing investors.
More from Submittable