Published 03-30-23
Submitted by 3BL Media
According to recent research conducted by 3BL Media and TriplePundit in partnership with Glow, interest in sustainability and social impact issues is on the rise in the United States. The survey, which polled 3,648 U.S. adults from December 13-15, 2022, found that 67% of respondents regularly read news about sustainability, the environment, or social well-being.
The survey revealed that this interest is not limited to specific demographics. Respondents from all generations, genders, geographies, and income levels expressed a desire to learn more about sustainability and social impact. Despite inflation and recession concerns, climate change was ranked among the most pressing issues facing society today, with respondents across all age groups, income brackets, and geographic regions agreeing.
However, the research found that consumers are not satisfied with the level of commitment from businesses when it comes to tackling environmental and social challenges, saying companies should be doing more.
But they aren't solely pointing the finger at business, as the data shows that consumers are willing to make changes in their own lives to reduce their impact on the planet, such as shopping secondhand, using reusable or refillable products, and buying less overall.
The results of the survey present a unique opportunity for businesses. Consumers are ready for change and eager to learn about new ideas and innovations that can make a measurable difference. Companies that step up and demonstrate their commitment to sustainability and social impact issues can earn consumers' trust, build brand reputation and gain a competitive advantage in the marketplace.
Download the key findings for insights on how to advance your ESG programs and communicate with customers here.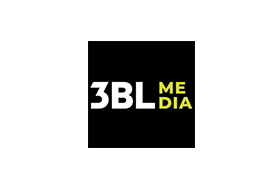 3BL Media
3BL Media
3BL Media is the world's leading communications partner for purpose-driven organizations. Through content distribution, multi-media promotion and hands-on learning experiences, we connect organizations to an unrivaled network of sustainability professionals, journalists, bloggers, investors, academics, policymakers and influencers who are passionate about engaging on topics like education, environment, community involvement, supply chain and circular economy, volunteering and the Sustainable Development Goals.
More from 3BL Media