Published 03-30-23
Submitted by Georgia-Pacific

ATLANTA, March 30, 2023 /CSRwire/ - Georgia-Pacific Recycling and affiliates of Waste Connections, Inc. announced a multi-year extension of their Recyclable Material Master Purchase Agreement, supporting continued advancement of the circularity of recyclable commodities through collection and reuse.
Georgia-Pacific Recycling is the exclusive marketer of recyclable commodities processed by Waste Connections affiliates. The extended agreement between two industry-leading participants provides a steady supply of quality recyclable materials that are used to make new products and packaging, reducing the need for virgin materials.
"Extending this partnership is a testament to our success to date," said Ray Oge, vice president of sales and trading for Georgia-Pacific Recycling. "We are excited about the opportunity to continue to grow the collection and reuse of recyclables in ways that create value for Waste Connections and its customers as well as Georgia-Pacific Recycling customers for many years to come."
"We are pleased to extend our partnership with Georgia-Pacific," said Dan Kurtz, executive director – recycling at Waste Connections. "Partnering with Georgia-Pacific supports our efforts to achieve our aspirational ESG target of expanding resource recovery by 50%."
Waste Connections operates collection and sorting networks across the U.S. and Canada that recover recyclable materials. Georgia-Pacific Recycling uses its national network to match this supply with market-based demand from manufacturers who use recyclables to make new products, including Georgia-Pacific paper mills. This partnership provides a more reliable structure to facilitate reuse of recyclables – from the curb to manufacturing to new products.
View original content here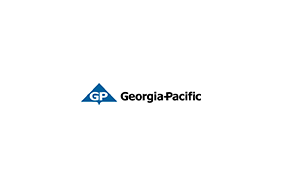 Georgia-Pacific
Georgia-Pacific
Based in Atlanta, Georgia-Pacific and its subsidiaries are among the world's leading manufacturers and marketers of bath tissue, paper towels and napkins, tableware, paper-based packaging, cellulose, specialty fibers, nonwoven fabrics, building products and related chemicals. Our familiar consumer brands include Quilted Northern®, Angel Soft®, Brawny®, Dixie®, enMotion®, Sparkle® and Vanity Fair®. Georgia-Pacific has long been a leading supplier of building products to lumber and building materials dealers and large do-it-yourself warehouse retailers. Its Georgia-Pacific Recycling subsidiary is among the world's largest traders of paper, metal and plastics. The company operates more than 150 facilities and employs more than 30,000 people directly and creates approximately 89,000 jobs indirectly. For more information, visit: gp.com/about-us . For news, visit: gp.com/news
More from Georgia-Pacific