Published 03-30-23
Submitted by Regions Bank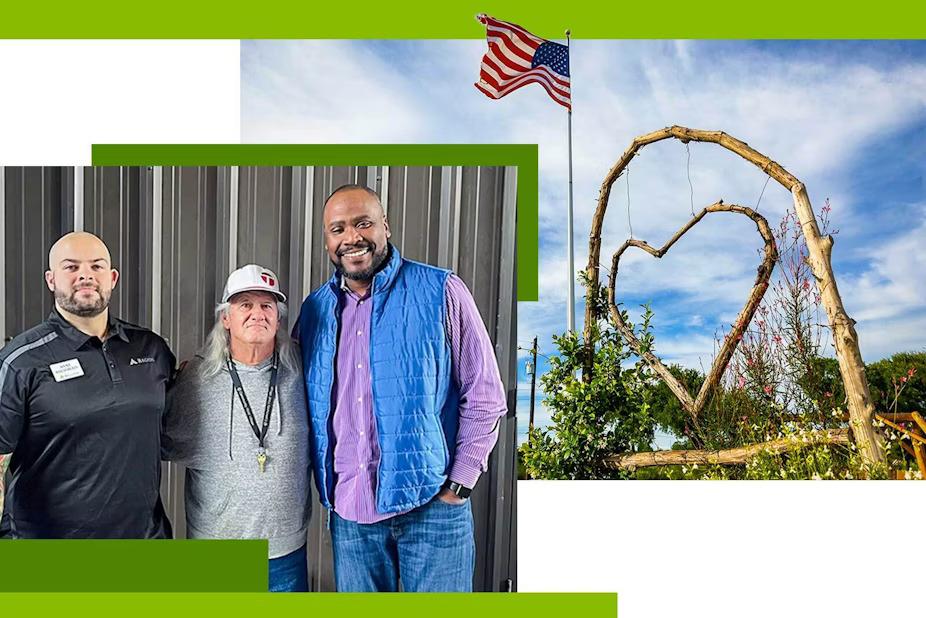 By Kim Borges
At first glance, Tuesday's open mic night where Jeff Vestal plays drums might resemble any other neighborhood establishment.
But look deeper and you'll quickly discover it's in a community that's anything but ordinary.
"This place is absolutely blessed by God," said Vestal, a Navy veteran. "I was homeless off and on for 35 years, and you see hard stuff. You have to watch your back."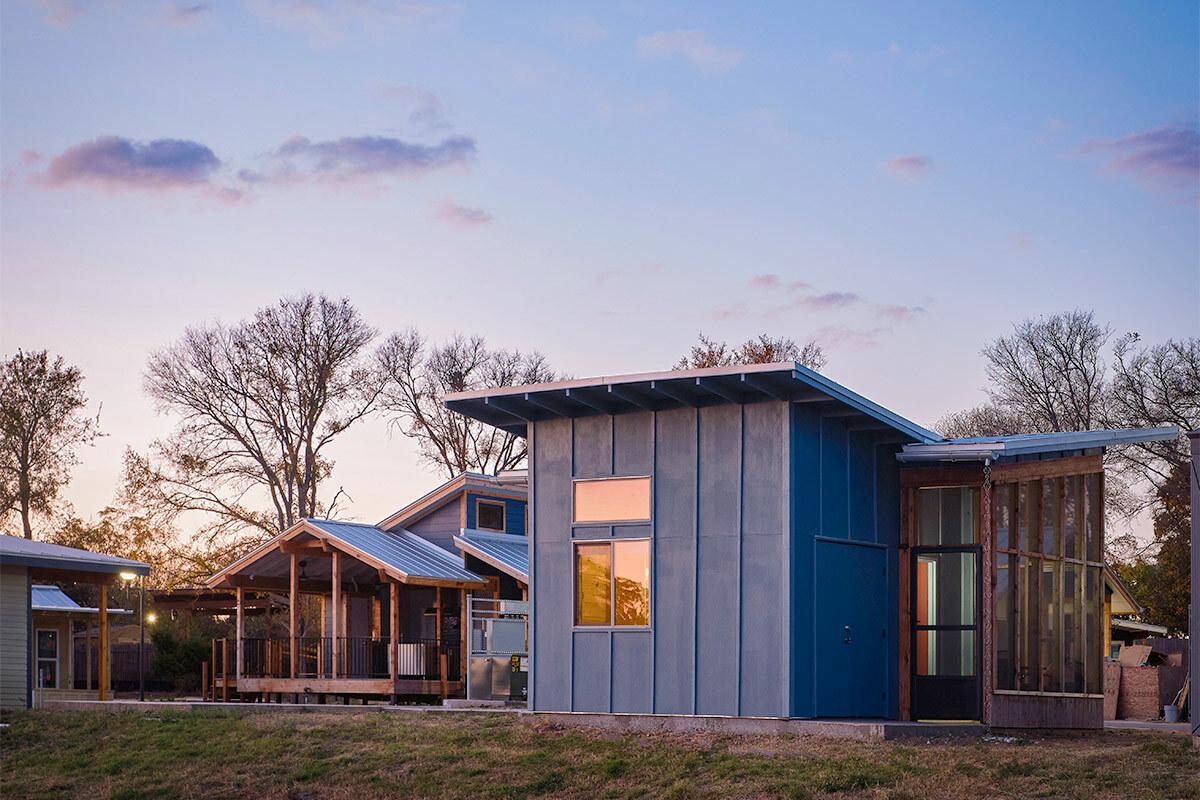 For three years now, others have been watching Vestal's back at "this place," otherwise known as Community First! Village (CFV), in Austin, Texas.
He counts Regions Bank associates Myke Roeschlein and Norman Witcher among them.
"My good friend, Myke – my banker – started teaching a monthly financial education class over a year ago," said Vestal. "I've been here since the first class. Myke and Norman are my brothers from another mother."
Myke Roeschlein, manager of Regions' Hutto branch, remembers that first class – and Vestal – vividly.
"We had 10 people attend and I could tell several had reservations going in," Roeschlein recalled. "But the second Jeff came in, he literally had his arms wide open. He asked questions and told me how much he appreciated the class. Right off the bat, that's what I noticed."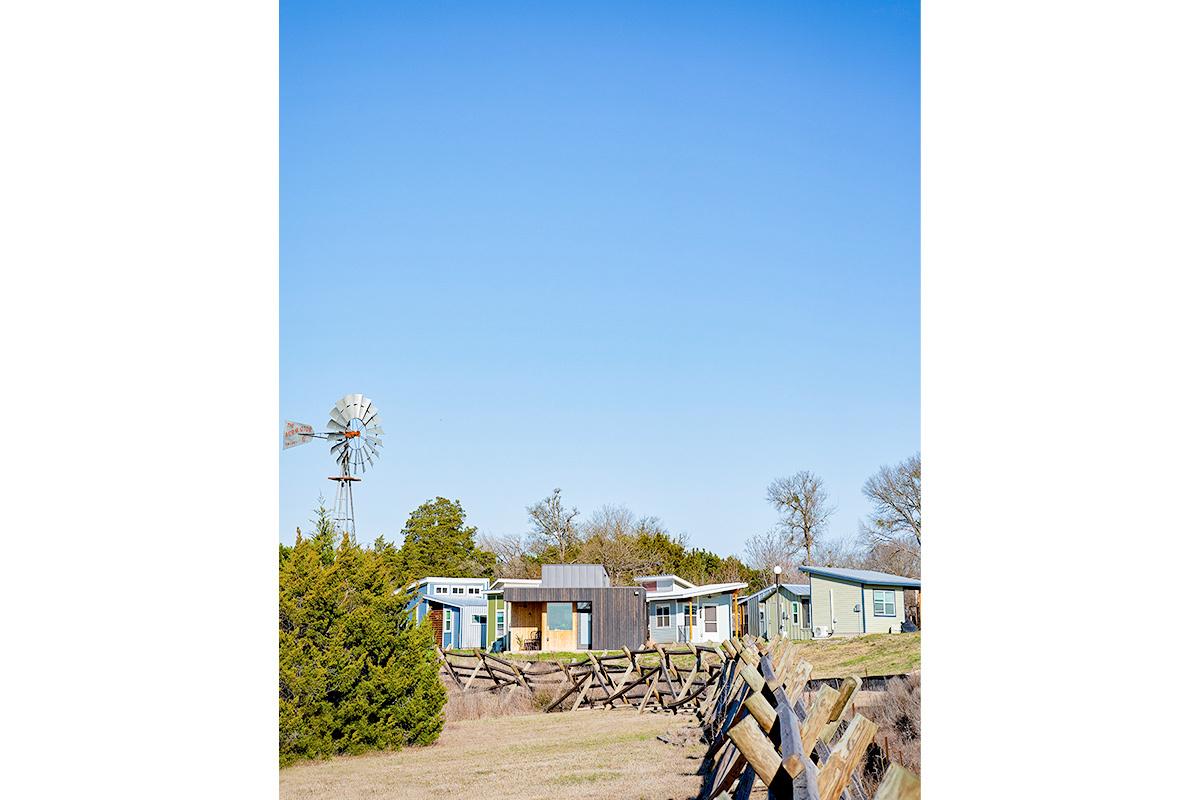 The two struck up a friendship from a shared experience.
"I'm just a person who made it out of some really difficult times," said Roeschlein. "When I was growing up, my mom had struggles with addiction. We slept in tents, parks, homeless shelters and in battered women's shelters. There wasn't really a time growing up when I had a stable place to be."
"Myke could relate to me," added Vestal of their instant bond. "That's the thing about being homeless. You can tell if somebody is for real."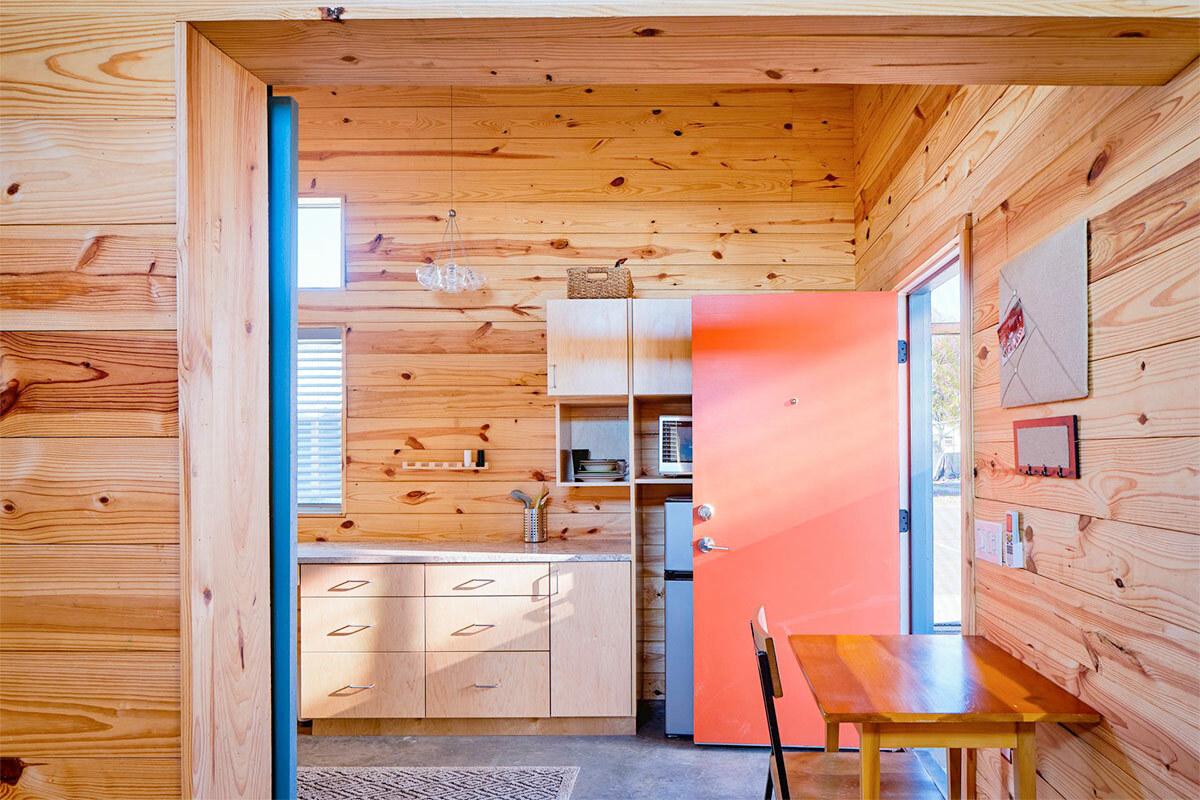 Dispelling the Myths: "It's About Being Vulnerable Enough to Be Educated"
Vestal's three-decade experience with homelessness is unfortunately common. Something else that's common? Lingering misperceptions about the 580,000 Americans experiencing homelessness in 2020.
Alan Graham, founder and CEO of nonprofit Mobile Loaves & Fishes, which established Community First! Village, is working to address chronic homelessness while also dispelling its many myths.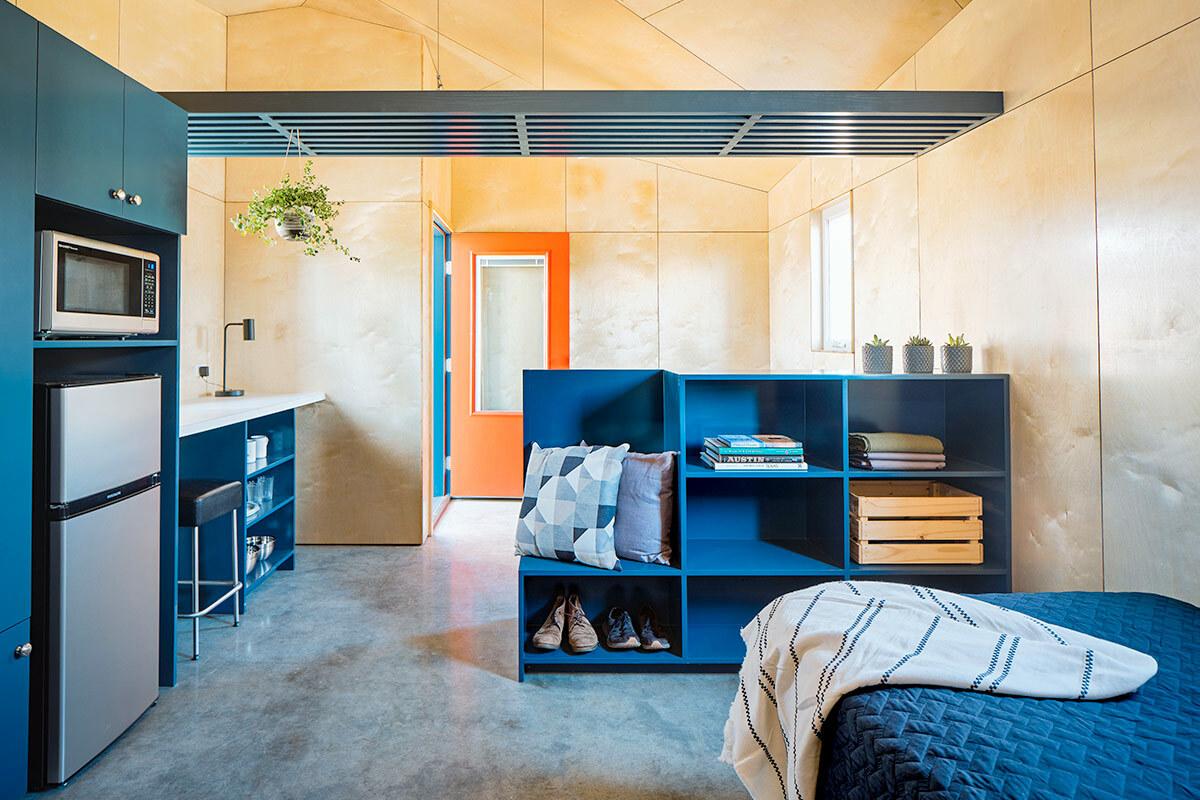 "The greatest misconceptions people still have about people experiencing homelessness is that they're lazy, they chose this lifestyle, are drug addicts or are mentally ill," Graham said. "Living on the streets is nowhere near lazy, it's hard work."
Regions Commercial Banking relationship manager Norman Witcher credits Graham for elevating his awareness and empathy for those experiencing homelessness when they met in 2009.
"Alan taught me to look beyond surface level and put myself in the other person's shoes," says Witcher, who today serves on the Mobile Loaves & Fishes board of directors and regularly volunteers at CFV. "It's about being vulnerable enough to be educated. People who are chronically homeless face unheard of amounts of rejection daily. They face more rejection in a day than we do in a lifetime."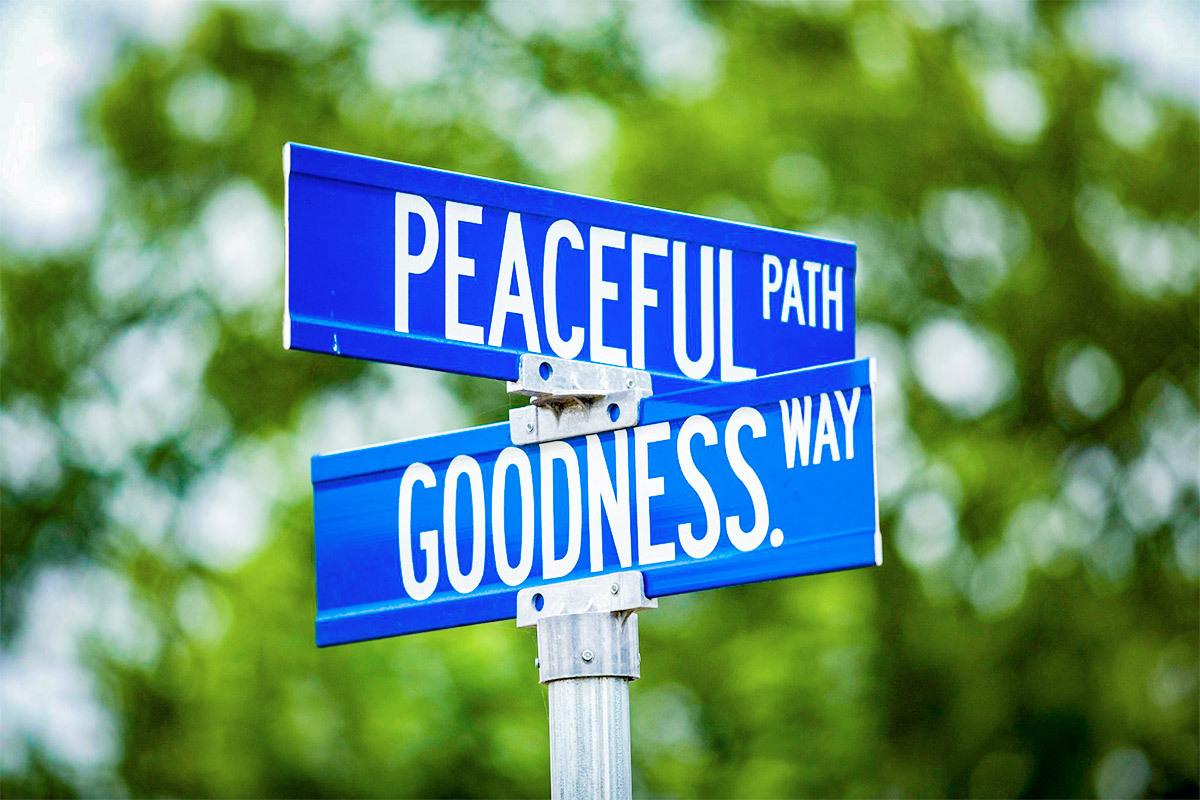 Community First! Village: "We Care About and Help Each Other"
CFV's 51-acre haven includes hundreds of RV and micro-homes, laundry facilities, outdoor kitchens, a community market, even an art house and cinema.
Those are the structures. But what CFV really provides is in its name: a sense of community for many who have never had it, like Vestal, who underwent an extensive assessment following his pastor's referral before moving into the community.
"I love it here," he said. "I have my own house. Not only do I have neighbors and friends, I have a case manager and Family Eldercare. Everyone looks out for everyone. We care about and help each other."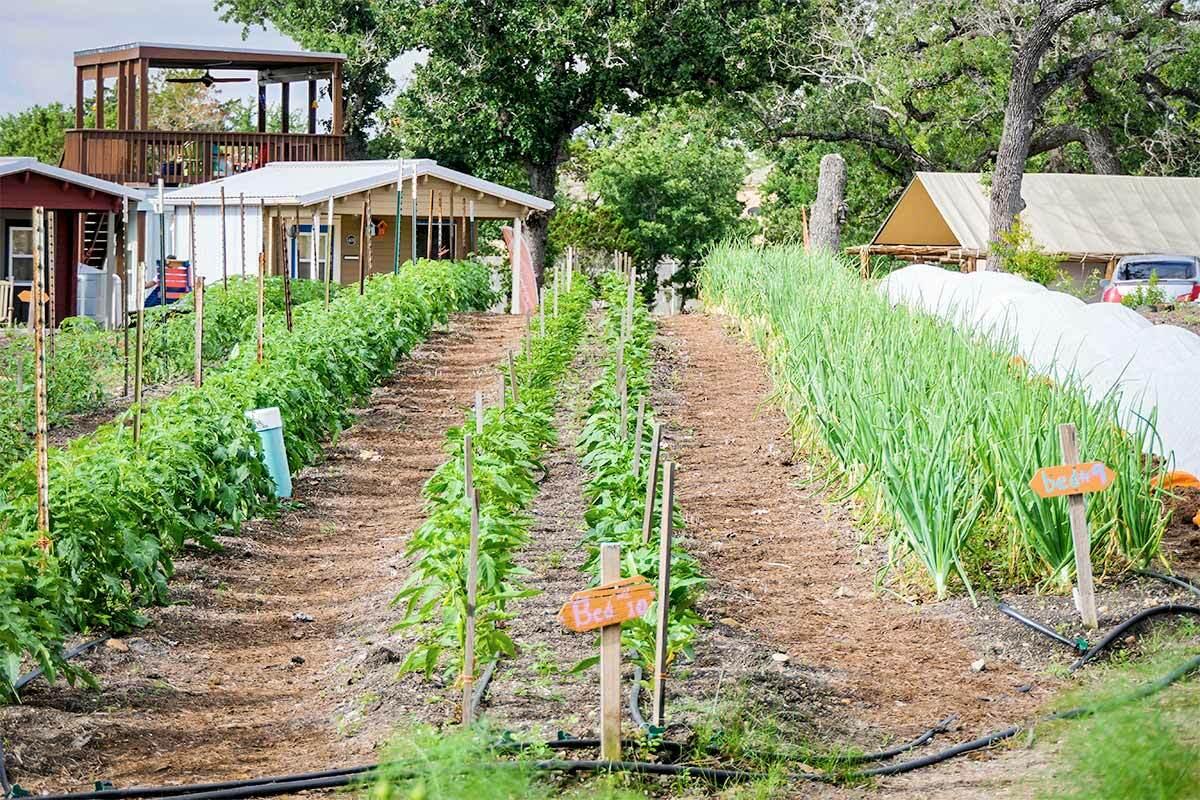 Roeschlein's care and help have empowered Vestal to achieve more than he ever imagined.
"When you're on the street, it's hard to keep your money," Vestal explained. "With that street mentality, it's all, 'Me, me, me, 'what can I get?' Now that I'm here, I'm cutting back, I'm saving. I have a lot more to learn, and I know Myke can show me."
Roeschlein has also learned some things thanks to Vestal.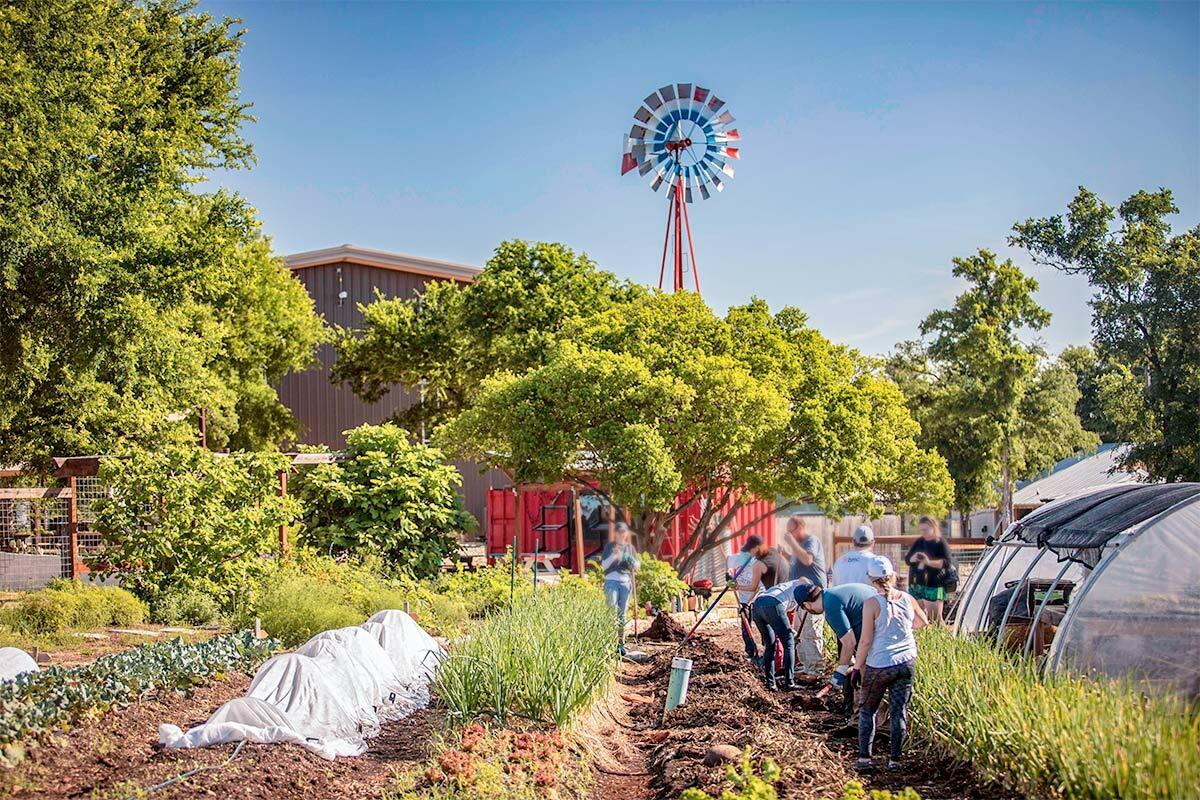 "It's really important to count your blessings every single day," he said. "And to never forget where you came from and always continue to give back."
It's a friendship where learning – and gratitude – are in abundance.
"I am very blessed, I praise and thank God for the Community First! staff and the people who come here and teach like Myke," Vestal said.
"As soon as I saw Jeff, I could tell his heart was filled with love," added Roeschlein. "Jeff just radiates love. I couldn't be more grateful that I met him."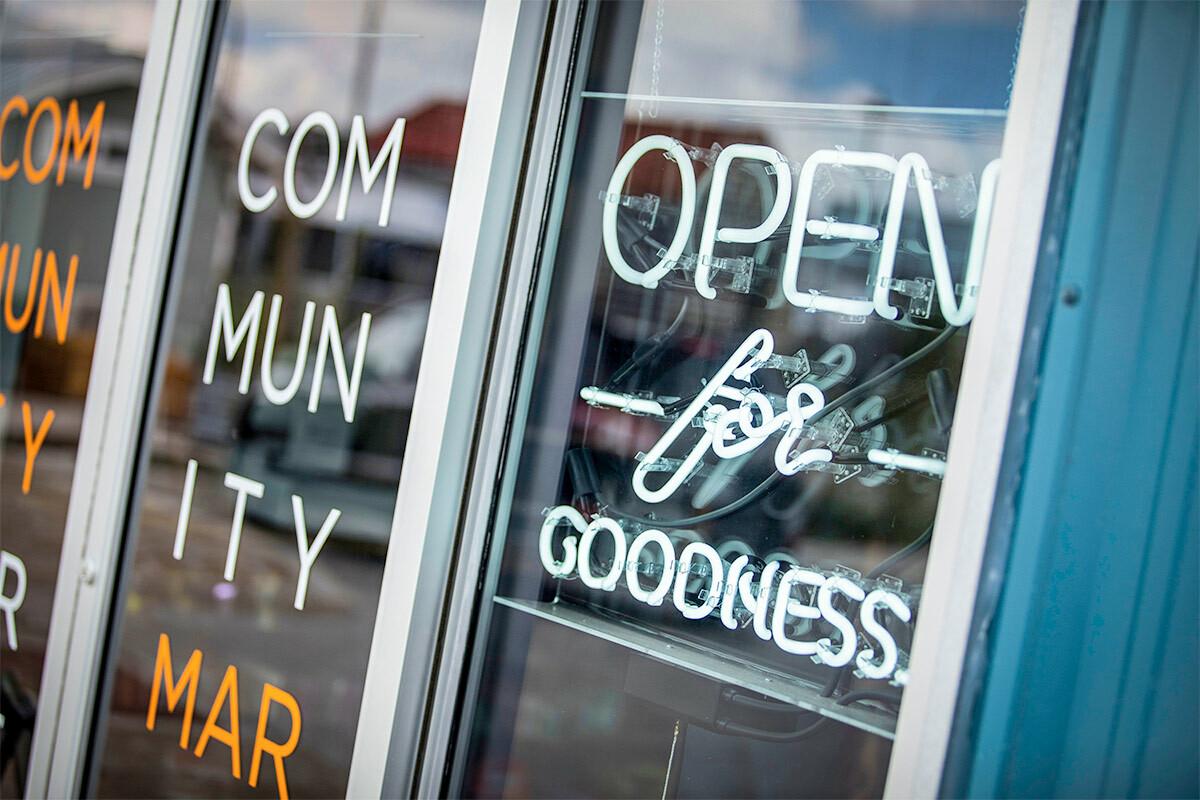 More about Regions and Community First! Village:
In addition to teaching financial education at Community First! Village, Regions has lent its support in other ways, including donating several of its signature LifeGreen custom cruiser bicycles for residents to ride throughout the community and contributing gift cards during the bank's 2022 "Thank You Forward" campaign.
"Corporate partners like Regions Bank are the essence of our model at Community First! Village," said Alan Graham. "The entire community has to rally together to accomplish the work we are doing. We need our corporate partners to lead this effort to mitigate homelessness, and we are grateful to have our friends at Regions Bank serve alongside us."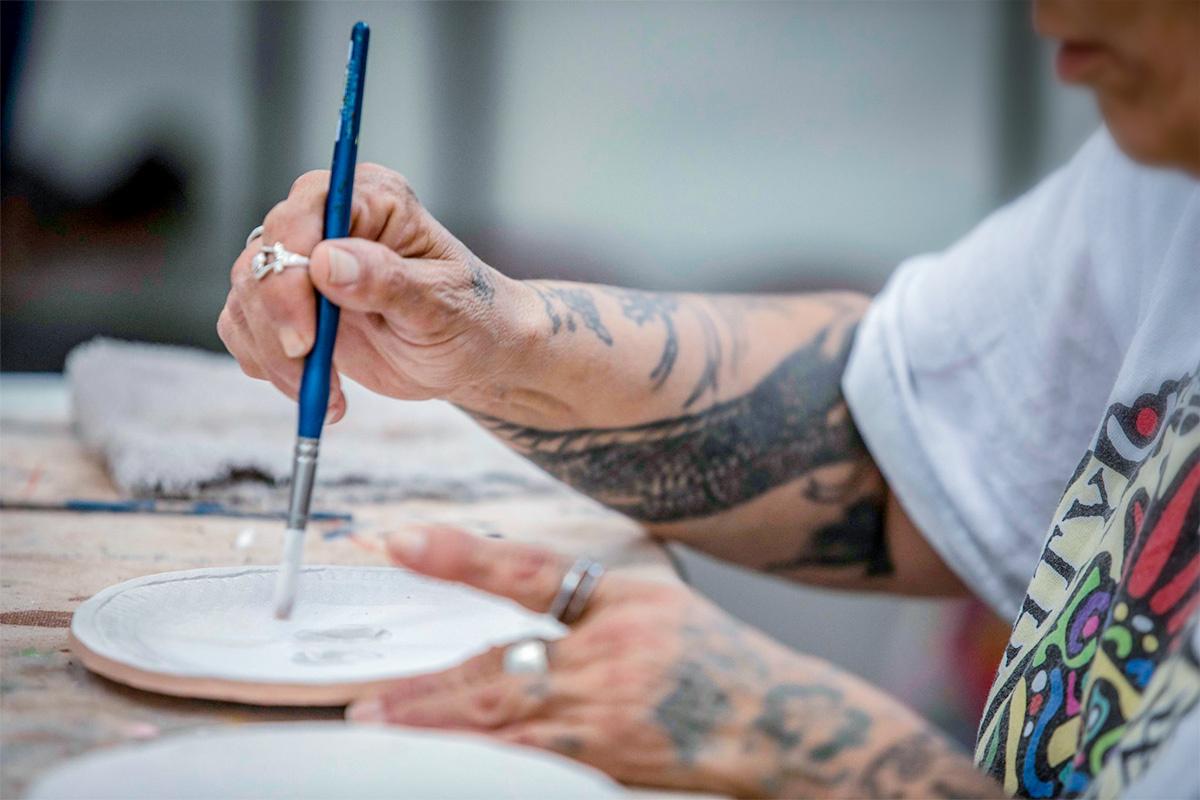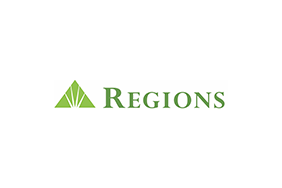 Regions Bank
Regions Bank
Regions Financial Corporation (NYSE:RF), with  $147 billion  in assets, is a member of the S&P 500 Index and is one of the nation's largest full-service providers of consumer and commercial banking, wealth management, and mortgage products and services. Regions serves customers across the South, Midwest and  Texas , and through its subsidiary, Regions Bank, operates more than 1,300 banking offices and 2,000 ATMs. Regions Bank is an Equal Housing Lender and Member FDIC. Additional information about Regions and its full line of products and services can be found at www.regions.com.
More from Regions Bank