Published 03-30-23
Submitted by Covestro LLC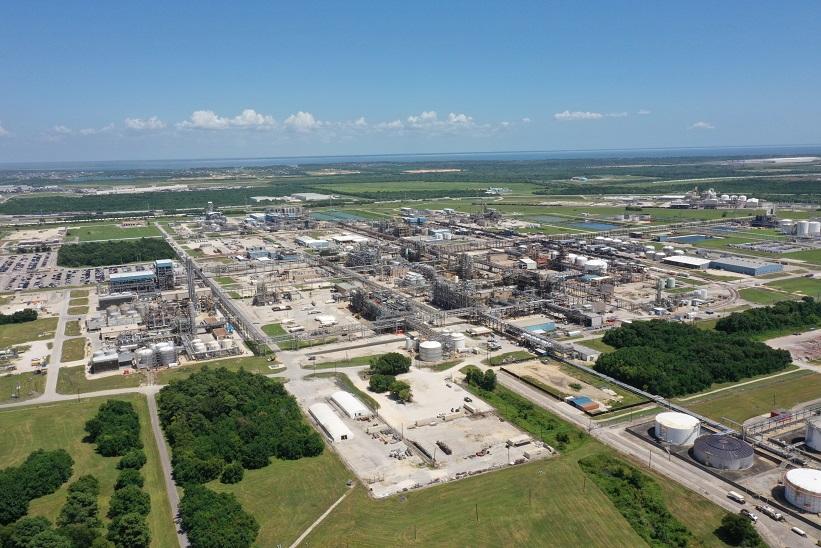 Covestro's third-largest site, Baytown, Texas, USA receives ISCC PLUS certification
Focus on mass balanced products using recycled and bio-attributed raw materials
Already hundreds of products made from alternative raw materials in the circular "CQ" portfolio
March 30, 2023 /CSRwire/ - With the ISCC (International Sustainability and Carbon Certification) PLUS certification of its production site in Baytown, Texas (USA), Covestro is significantly expanding the reach of its product portfolio for the circular economy. The Baytown site is the company's largest operating facility in North and South America and its third-largest production site worldwide. This most recent achievement is significant, with all of Covestro's major sites now certified by the internationally recognized ISCC PLUS standard. In addition to Baytown, certified sites include Leverkusen, Dormagen, Krefeld-Uerdingen (Germany), Shanghai (China), Changhua (Taiwan), Map Ta Phut (Thailand), Antwerp (Belgium) and Filago (Italy).
"Thanks to this new milestone, Covestro will soon be able to serve even more customers around the world with an easily accessible, more sustainable product portfolio," says Sucheta Govil, Chief Commercial Officer of Covestro. "Customers in North America can now reduce their carbon footprint and Scope 3 emissions with drop-in, mass-balanced materials derived from recycled and bio-attributed products."
Learn more about Covestro's ISCC PLUS certification in the U.S.: https://www.covestro.com/en/company/covestro-worldwide/united-states/covestro-in-the-united-states/sustainability-and-innovation/iscc-plus-certification
Covestro is the first manufacturer of polyurethane and polycarbonate raw materials to receive this certification in the United States. The certification is an important milestone for both Covestro and the industries it serves, including the automotive, construction, comfort, electronics and appliance industries, which will now have access to ISCC PLUS-certified products made from more sustainable raw materials in North America.
To underscore how the products support both the company's vision to become fully circular and its customers' journey to greater sustainability, Covestro has introduced a specially branded product line with the suffix "CQ." CQ, which stands for "Circular Intelligence," is a portfolio of products with attribution of at least 25 percent alternative raw materials derived from biomass or recycled plastics.
Covestro is also introducing the name Evocycle® CQ for all evolutionary recycling processes. The first project of this kind, currently focused in Europe, is called Evocycle® CQ Mattress and denotes an innovative chemical recycling technology for polyurethane mattress foam. The company currently has hundreds of CQ products and is continuously expanding this portfolio.
The ISCC PLUS certified products produced at Covestro's Baytown facilities will include:
Methylene diphenyl diisocyanate (MDI) – used primarily in the production of rigid polyurethane foam for efficient insulation of refrigeration equipment and buildings
Toluene diisocyanate (TDI) – used in the production of flexible foam for the automotive and furniture industries
Makrolon® RE – polycarbonate, a high-grade plastic used in the automotive, electronics and medical industries, among others
Hexamethylene diisocyanate (HDI), isophorone diisocyanate (IPDI), Desmodur® W and Desmodur® Z – used in various coatings and adhesive applications
Covestro expects to begin supplying select ISCC PLUS-certified products from its Baytown facility in the second half of 2023.
The products will be produced using a mass-balance approach. Sustainable raw materials will be accounted for throughout both the value chain and production process, allowing for an accurate attribution to the end products. The existing production infrastructure will be utilized while reducing the carbon footprint of the final products.
ISCC is an internationally recognized sustainability certification for biomass and bioenergy. The standard applies to all stages of the value chain and is recognized worldwide.
About Covestro: 
Covestro is one of the world's leading manufacturers of high-quality polymer materials and their components. With its innovative products, processes and methods, the company helps enhance sustainability and the quality of life in many areas. Covestro supplies customers around the world in key industries such as mobility, building and living, as well as the electrical and electronics sector. In addition, polymers from Covestro are also used in sectors such as sports and leisure, cosmetics and health, as well as in the chemical industry itself.
The company is committed to becoming fully circular and is striving to become climate neutral by 2035 (scope 1 and 2). Covestro generated sales of EUR 18 billion in fiscal 2022. At the end of 2022, the company had 50 production sites worldwide and employed approximately 18,000 people (calculated as full-time equivalents).

Editor's Note: Follow news from Covestro on Twitter: https://twitter.com/CovestroUS
CONTACT 
Russell Glorioso 
+1 (412) 525-9330 
Russell.Glorioso@covestro.com 
Covestro LLC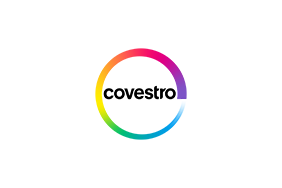 Covestro LLC
Covestro LLC
Covestro LLC is one of the leading producers of high-performance polymers in North America and is part of the global Covestro business. Covestro manufactures high-tech polymer materials and develops innovative solutions for products used in many areas of daily life. The main segments served are the automotive, electrical and electronics, construction, medical and sports and leisure industries. i3 (ignite, imagine, innovate) is Covestro LLC's companywide corporate social responsibility (CSR) initiative that aims to spark curiosity, to envision what could be and to help create it. Built on the three pillars of philanthropy (i3 Give), employee volunteerism (i3 Engage) and STEM education (i3 STEM), i3 seeks to create sustainable and lasting impacts.
More from Covestro LLC