Published 03-29-23
Submitted by DOW
On World Water Day, Dow is supporting the UN Sustainable Development Goal (SDG) Movement on Water Action alongside other member companies of the Water Resilience Coalition (WRC).
This year's World Water Day coincides with the start of the UN 2023 Water Conference, to be held March 22-24 in New York. The conference is the first of its kind in nearly 50 years and brings together stakeholders across all sectors of society. A major outcome of the conference is the UN SDG Movement on Water, of which a centerpiece is the Business Leaders' Open Call for Accelerating Action on Water.
The Open Call seeks to leverage the power of the global business community to accelerate progress on the SDG 6 – Clean Water and Sanitation, and respond to the water issues exacerbated by climate change.
"We understand that resilient companies are built on healthy communities and ecosystems," said Andre Argenton, Dow vice president of Environment, Health and Safety (EH&S) and chief sustainability officer. "By sharing our learnings and engaging with other partners through the WRC, we hope to inspire others to come together in order to sustainably manage scarce freshwater resources and accelerate actions toward achieving the United Nation's sustainable development goal for clean water and sanitation."
An initiative of the CEO Water Mandate, the WRC is a CEO-led, industry-driven coalition with the ambition to achieve positive water impact in more than 100 water-stressed basins that support over 3 billion people by 2030. Coalition companies have pledged to make needed investments in their own operations – as well as work in tandem through collective action – to build the resiliency of these freshwater basins that serve communities, industry and nature.
Hear more from Dow CEO and Chairman Jim Fitterling about what Dow is doing to impact water resilience in its own operations and through WRC.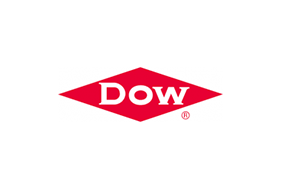 DOW
DOW
Dow (NYSE: DOW) combines global breadth; asset integration and scale; focused innovation and materials science expertise; leading business positions; and environmental, social and governance leadership to achieve profitable growth and help deliver a sustainable future. The Company's ambition is to become the most innovative, customer centric, inclusive and sustainable materials science company in the world. Dow's portfolio of plastics, industrial intermediates, coatings and silicones businesses delivers a broad range of differentiated, science-based products and solutions for its customers in high-growth market segments, such as packaging, infrastructure, mobility and consumer applications. Dow operates manufacturing sites in 31 countries and employs approximately 37,800 people. Dow delivered sales of approximately $57 billion in 2022. References to Dow or the Company mean Dow Inc. and its subsidiaries.  For more information, please visit www.dow.com or follow @DowNewsroom on Twitter.
More from DOW