Published 03-29-23
Submitted by Benevity
CALGARY, Alberta, March 29, 2023 /CSRwire/ - Benevity Inc., the leading provider of global corporate purpose software, today announced a surge in volunteerism across its platform with 14.3 million volunteer hours logged in 2022, representing 61% year-over-year growth in volunteering hours and a 91% increase in the number of people volunteering. Additionally, more than $2.8 billion was donated by Benevity clients and their people who supported 249,000 nonprofits around the world last year.
A relaxation of pandemic restrictions, support for people displaced within Ukraine and a mix of in-person and virtual volunteering drove this increased participation in volunteering. Meanwhile, companies also leaned more heavily into volunteering as a way to solve core business issues around building culture, community and connection in a hybrid work environment. In 2022, 86% of companies using Benevity's employee engagement software recorded people actively volunteering, up from 80% in 2021. This data demonstrates the continued belief in volunteering as a way to drive social, team and business impact.
"We saw a jump in participation in corporate purpose programs across our entire client-base from 2021 to 2022, largely due to the increase in volunteerism. We believe there is an opportunity for businesses to lean even further into volunteering in 2023," said Kelly Schmitt, Benevity's Chief Executive Officer. "When people volunteer, they create deeper bonds with their companies, colleagues and communities. They also become more engaged at work, which brings countless business benefits – higher levels of productivity, better client satisfaction and increased retention rates, all of which are top of mind for employers amid the current economic climate."
In addition to the uptick in volunteering on its platform, Benevity added 193 companies, including Cisco Systems and Suntory Beverage & Food Europe, to its client portfolio in 2022, which now consists of nearly 1,000 purpose-driven brands.
"Giving Back to Society is deep-rooted within Suntory's global purpose and is a strongly held company value," said Tracy Clarke, Chief People and Culture Officer at Suntory Beverage & Food Europe. "We give back from what our business earns, not only by reinvesting in our company, but by caring for our customers and partners and contributing to society. 'Together for Good', our volunteering and employee purpose program delivered by Benevity, is our way of doing just that – bringing all employees together to contribute through volunteering, charitable giving, fundraising and performing small acts of kindness and sustainable behaviors that together will have a positive impact on society and our planet."
With a 33% increase in active users across Benevity's platform, there was also a notable growth in donation dollars in 2022. Charitable donations from employees combined with generous corporate matching increased 21% year-over-year. While individuals donated less often in 2022 compared to 2021, they made larger monetary donations. Together with corporate matching this resulted in an extra $500 million going to the causes that people care about.
In 2023, Benevity will continue innovating and executing on its mission to turn social impact into business impact for businesses around the world. To learn more about Benevity, visit: https://benevity.com/
About Benevity 
Benevity, a certified B Corporation, is the leader in global corporate purpose software, providing the only integrated suite of community investment and employee, customer and nonprofit engagement solutions. Recognized as one of Fortune's Impact 20, Benevity offers cloud solutions that power purpose for many iconic brands in ways that better attract, retain and engage today's diverse workforce, embed social action into their customer experiences and positively impact their communities. With software that is available in 22 languages, Benevity has processed more than $12 billion in donations and 58 million hours of volunteering time to support 418,000 nonprofits worldwide. The company's solutions have also facilitated 900,000 micro-actions and awarded 1.2 million grants worth $18 billion. For more information, visit benevity.com.
Media Contact: 
 Maggie Crouch│Walker Sands, for Benevity│benevity-pr@walkersands.com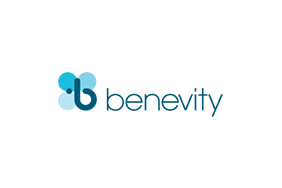 Benevity
Benevity
Benevity's microdonation software is the engine for socially responsible businesses to engage their customers, employees and others (such as their supply chain or advertisers) in optional charitable giving. Benevity lets companies embed user-directed, tax-receiptable donations and corporate matching programs into their existing transaction environments, using their own brands and systems. Benevity makes it easy for companies to build authentic and impactful cause marketing, workplace giving and other social responsibility initiatives that increase engagement, brand differentiation and return on investment, while tying directly to business activities that drive the company's bottom line. Benevity's goal is to help build user-driven giving opportunities into all types of existing online interactions to involve customers and employees in giving to causes they care about; building greater loyalty, differentiation and customer and employee stickiness. Benevity wants to help companies and their customers, employees and partners turn "feel good" into real good, and change the landscape of philanthropy in the process.
More from Benevity