Published 03-28-23
Submitted by Submittable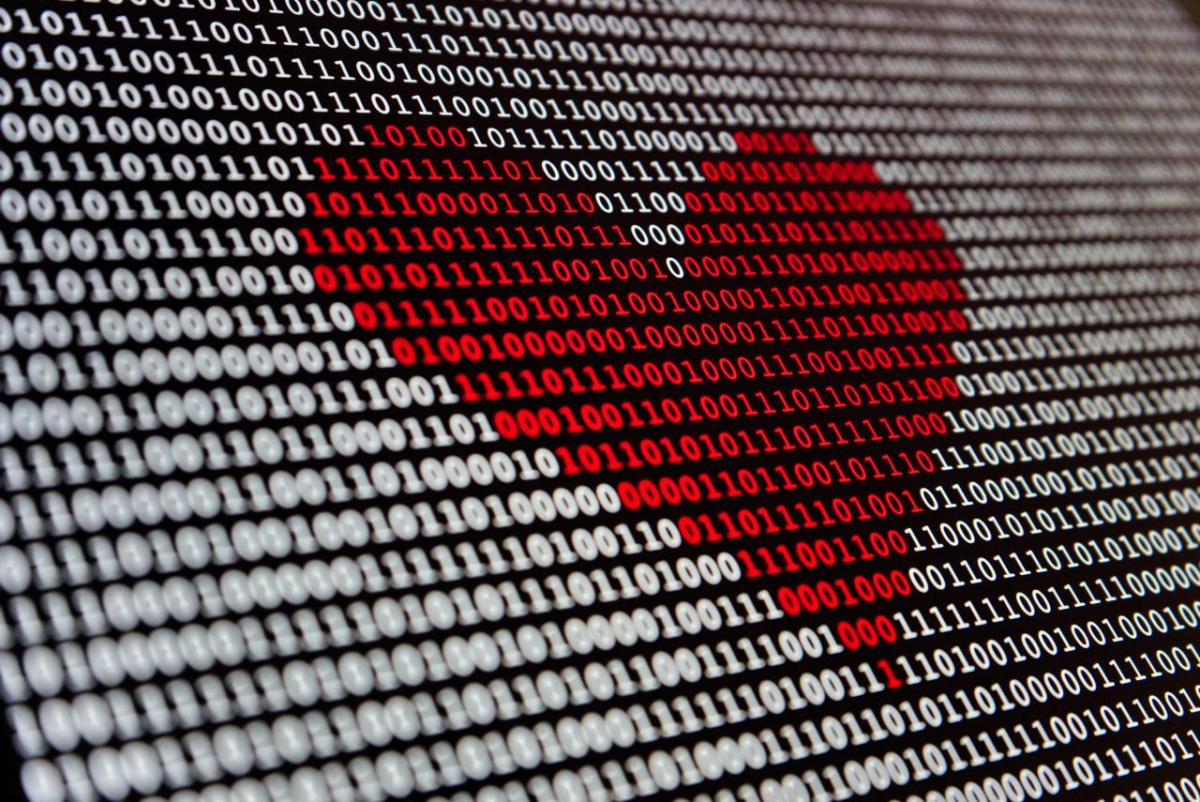 For people working across the philanthropic sector, data science can feel like an unwieldy topic. Where do you start? What data is important? How does it fit into your community work?
Before you get deep into the weeds, it's worth stepping back to understand what data science is and what it can enable you to do.
Data science for social impact is about structuring what is unstructured to help make data-driven decisions. It's not about drowning you in information you don't need. It's about using data strategically to make a deeper impact.
We hosted a webinar in partnership with Chantal Forster and the Technology Association of Grantmakers. Three data scientists working in the social impact sector—Antonio Campello of Wellcome Trust, Jonathan Hertel of the Impact Genome Project®, and Andrew Spott of Submittable—shared how data science and AI help them fulfill their missions.
Highlighting insights and examples from this event, we've laid out nine ways data science can help your organization do more.
Whether you have a strong background in data science or you're just getting data-curious, we've got some helpful insights for everyone.
Some quick definitions for data science
Before we get started, let's cover some of the terminology. For people new to data science, sometimes the language itself can be overwhelming, so here's a quick primer.
Data analytics is the process of analyzing raw data to find trends and answer questions.

Most organizations do some form of data analytics. For example, you might ask, where do our grantees live? Tracking geographic data to determine the top states or countries you provide funding to is data analytics at work.

Machine learning is the process of leveraging algorithms to give computers the capability to improve automatically through experience and with data.

Image recognition is a common application of machine learning; if you've seen your phone or computer identify on its own who is in a photo, you've seen machine learning in action.

Data science is the application of machine learning algorithms to various data sources (i.e., numbers, text, images, video, audio, and more) to produce artificial intelligence systems that can perform tasks which ordinarily require human intelligence.

Even if you haven't worked in data science, you've likely benefited from it. Data science is leveraged across every sector—public and private—including healthcare, transportation, public safety, and more. For example, data science is now used to help analyze medical imaging and identify malignancies.

Natural language processing is the branch of artificial intelligence focused on giving computers the ability to understand and respond to text and spoken words in the same way humans can.
Taxonomy is a classification or categorization system used to group similar items.

In philanthropy, nonprofits might be grouped by size, mission, program design, location, or another designation.
Before you dive in, get the guide
To get more insight into building a data strategy for your social impact programs, get this comprehensive guide: How to Build Your Data Strategy: A Guide for Social Impact Professionals. Access online or download an easy-to-read version for later. 
How data science can empower your social impact work
1. Understand your portfolio at a more granular level
For grantmakers, leveraging data and social impact analytics can help you get a clearer picture of who and what you fund as well as the outcomes of that funding. You can reveal trends, overlaps, and gaps in how you distribute resources.
Why is this important?
Getting a more granular view of your programs allows you to identify and root out bias and find missed opportunities. Plus it can give you the insights you need to expand your efforts and build effective new programs.
It's likely that you already have a lot of the data you need. But if that data isn't organized and accessible, it doesn't mean much. It's hard to see patterns or draw conclusions from a big pile of unstructured data.
For example, Wellcome Trust—whose programs are focused mostly on health—analyzed its portfolio of over 100,000 grants. Using natural language processing, they applied 30,000 disease tags to their portfolio. This tagging is an important step in preparing data for analysis and segmentation. It allows the grant managers to easily search past grant programs. Say the organization is considering funding research around a specific disease, they can now look back at whether they've previously funded that focus area and the outcomes of that work.
Even if you're not dealing with a portfolio of 100,000 grants, having a more granular understanding of your programs is important.
Automatic tagging is one way to start to organize the data you have. For example, Submittable enables automatic tagging so that when a grant application comes in, you can apply a tag based on answers to specific questions. This empowers you to track, categorize, and analyze the data that matters to your team, whether that's demographics, geography, mission focus, organization size, or something else.
You can sort your applicants and grantees based on those tags to help you analyze how you distribute your resources and whether you need to shift your strategies.
2. Create clearer standards and taxonomies
In the world of social impact, too often we're talking about the same things but using different language. This can make it difficult to see where our work overlaps with others' work and make comparisons across similar programs.
For instance, when grantmakers, nonprofits, and researchers all use different language to talk about the same issues, it's much harder to make connections between their work.
This disconnection hampers everyone's ability to develop effective solutions and make informed predictions. Think of it like the foundation of a house. If we don't have a strong structure at this base level, everything built on top of it will be unsteady.
The Impact Genome Project, within Mission Measurement, is working to systemize these standardizations. For example, they have created an Impact Registry™, a searchable database with impact and beneficiary data on more than 2 million nonprofit programs in the U.S. and Canada. This sort of tool can help shore up that foundation so that the philanthropic sector can build more effectively toward data-driven solutions.
3. Track outputs and outcomes more clearly
Philanthropic work is all about the impact. Are the programs you run creating the outcomes you intended? No matter what your budget is, if you don't know this, you won't know if your program is making a meaningful difference.
Data analytics can help you more accurately track the effects of your work. You can make connections between the resources you dedicate to a program, the short-term outputs it creates, and the longer-term outcomes achieved.
For example, Wellcome Trust funds a lot of research and clinical trials. Their team wanted to track the academic outputs from their grants. In other words, they wanted to know how many academic articles came out of the programs they funded.
Using data science techniques, the Wellcome Trust team was able to create an automatic pipeline to aggregate the research articles related to the programs they funded. They were then able to link this work back to specific grants to determine which programs had the highest number of academic outputs.
Think about your programs and the outputs and outcomes that matter most to your organization. Are you getting clear, detailed data about how they are connected? Do you know which programs consistently produce the best outcomes? Leveraging data science for social good can help you get a clearer picture of how it all fits together.
4. Find gaps in funding
Analyzing data can help grantmakers identify gaps in their funding. Are you underfunding certain populations? Are you overlooking some components of the work? Digging into the data can help you find opportunities to do more.
It's sometimes easy for funders to get focused on the aspects of community work that feel more personal or more emotional. Providing assistance to someone in need feels good at an individual level. However, that empathetic response can sometimes skew how organizations build their programs. Social impact work relies on strong infrastructure. Supporting these less exciting, but essential frameworks can often allow organizations to do much more.
Using data science, you can identify gaps in funding in your portfolio or the philanthropic sector at large. Too often prevention and infrastructure don't get the attention they deserve.
For example, Wellcome Trust used data science to analyze their portfolio and determine how often they funded technology across their programs. Using these insights, they shifted their priorities to fund more grants for software infrastructure, which is a key tool for many researchers.
5. Make new connections
It's easy to overlook all the ways that subjects and identities overlap and intersect. But these insights can make a huge difference in how you design your programs.
Using data science, grantmakers can identify opportunities to connect different topics or projects. With data visualization tools, you can see where connections already exist and you can find places where connections should exist but don't yet.
It will be difficult to create effective solutions for big problems if we don't understand these intersections. Take climate change for example. The impacts of climate change overlap and intersect with the effects of poverty and racial injustice in complex ways. If your organization seeks to address climate change without considering this, your programs will likely have a limited impact.
Want to see what this looks like? Wellcome Trust did a topic modeling project with their neuroscience team to extract data-driven topics for research funding. Using data science to analyze text documents, they created a map so they could visualize the connections and gaps between topics.
6. Place your program into the broader landscape
Many organizations and individuals are working to solve the same set of problems. Frameworks like the United Nations' Sustainable Development Goals can help provide a high-level understanding of how your work fits into broader efforts to make change. But it doesn't give you the details you need.
You want to get a clear picture of how your programs are contributing to progress on a bigger scale. Are you helping to move the needle? Do your programs replicate other efforts or are you fulfilling a unique role?
Data science can help you get these answers and allow you to be more strategic in distributing your resources.
For example, Wellcome Trust used a combination of API-search, web scraping, and natural language processing to assess how their work fits into broader efforts to combat COVID. To assess the effectiveness of the research they funded, they measured how often the research was mentioned in scientific evidence from government agencies and acknowledged in general literature around COVID. This gave them a clear sense whether the programs they supported were playing a part in the wider efforts.
7. Evaluate program effectiveness and cost 
Part of being a grantmaker is balancing program cost and effectiveness. You want to know that your resources are making the changes you want to see, but also that they're doing so as efficiently as possible.
The stakes are high. We're not talking about some bottom line or shareholder dividends. Your program costs often determine how many people or community organizations you can support.
Data science empowers grantmakers to get a deeper analysis of how outputs and outcomes are linked and how they compare to costs. If you don't have this information, it's impossible to know whether you're making smart investments.
For example, Impact Genome focuses on financial health. They use data science to measure the effectiveness of programs and how program costs compare to the outcomes they produce. Using machine learning, they have evaluated 990 tax records for all U.S. nonprofits. From here, they can compare budget size to outcomes achieved.
Of course there are so many different strategies and program designs to address financial health. For instance you could help someone cover emergency expenses or provide financial counseling. These likely have different costs and results.
The team at Impact Genome has done a meta analysis to break down the outcomes that represent financial health and then lay out the associated costs.
Think how helpful this information could be to nonprofits working in financial health. They could compare their costs and outcomes to these averages. Are they spending significantly more without achieving better outcomes? Or are they on par with other nonprofits? That's important information to have as they shape their future programs.
8. Automate your review process
For grantmakers looking to review a large volume of applications, data science can help. For the sake of clean data (data processed and formatted to eliminate inaccuracies and inconsistencies), some organizations replace open-response questions with multiple choice. This can be easier for people to review, but a lot is lost when you take away an applicant's ability to explain their work on their own terms.
By leveraging machine learning, you can keep those open-response questions, and spend less time manually reviewing applications. You can also achieve less biased and more consistent results. How does this work?
Submittable's Accelerated Review feature puts data science into action. Using machine learning, Submittable builds a model based on reviews performed by your team. In short, you're training the computer to help review applications the same way your team does.
What does the process look like?
Your team reviews a sample of about 200 applications. The model is built around that process, learning how your reviewers score and rate applicants. Before applying the model in full, it's evaluated for accuracy on a small batch of applications. If necessary, the model can be retrained.
Automating your review process this way means that you can review thousands or even millions of applications at incredible speed and with amazing accuracy. This greatly reduces fatigue and human error. Simply put, automated review enables your team to do more work with fewer staff by leveraging machine learning to help highlight key information.
9. Ease the burden on grantees
With an increasing awareness of the administrative burden often placed on grantees, data science can be an incredible tool to illuminate opportunities for grantmakers to lessen the load.
For example, the Technology Association of Grantmakers recently used machine learning and similarity analysis to determine that a random grant form is 39% similar to any other grant form.
Why does this matter?
It means that many organizations are often redoing the same work over and over again when they apply to different grants. What if funders got together and standardized portions of their grant applications to ensure that everyone was asking for the same information in the same format? Think of how much time that would save grantees. 39%!
Turning insights into action 
Data science is about using technology to provide insights and structure from the information you have. But creating change will require people to take those insights and turn them into action.
You may not have the resources or capacity to build your own in-house data science team. That's okay—Submittable has you covered. As a social impact platform built to help organizations of all sizes, we can deliver all the benefits of a data science team for a fraction of the cost. Find out more today.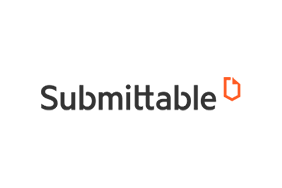 Submittable
Submittable
Submittable is a growing social impact platform used by thousands of companies, governments, and philanthropic organizations to manage their social impact programs and maximize their impact.
Submittable has helped big and small organizations worldwide run 134,000 programs and collect nearly 22 million applications to date, and is backed by Accel-KKR, Next Coast Ventures, True Ventures, Next Frontier Capital, StepStone Group and a few other amazing investors.
More from Submittable