Published 03-30-23
Submitted by Benevity
The Next Frontier of Social Impact: How CSR Professionals are Shaping the Future
Are you curious about the evolution of corporate social responsibility (CSR) and the impact it has on companies today?
Watch the latest episode of the Social Impact Show as we chat with Nicole McPhail, Co-founder of Darwin Pivot, as we explore the history of CSR from its informal beginnings to its formalization and progression over the years. Learn how CSR has evolved from simply making donations to including employee engagement models and strategic grants, and how its implementation within a company depends on their CSR strategy.
Watch the episode: https://youtu.be/5zUyuMYMA24
Listen to the episode: https://open.spotify.com/episode/7oeYnXRcCFu5rGTnleqE9F?si=02f97d61019248f3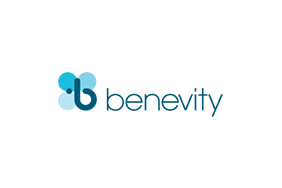 Benevity
Benevity
Benevity's microdonation software is the engine for socially responsible businesses to engage their customers, employees and others (such as their supply chain or advertisers) in optional charitable giving. Benevity lets companies embed user-directed, tax-receiptable donations and corporate matching programs into their existing transaction environments, using their own brands and systems. Benevity makes it easy for companies to build authentic and impactful cause marketing, workplace giving and other social responsibility initiatives that increase engagement, brand differentiation and return on investment, while tying directly to business activities that drive the company's bottom line. Benevity's goal is to help build user-driven giving opportunities into all types of existing online interactions to involve customers and employees in giving to causes they care about; building greater loyalty, differentiation and customer and employee stickiness. Benevity wants to help companies and their customers, employees and partners turn "feel good" into real good, and change the landscape of philanthropy in the process.
More from Benevity