Published 03-27-23
Submitted by GoDaddy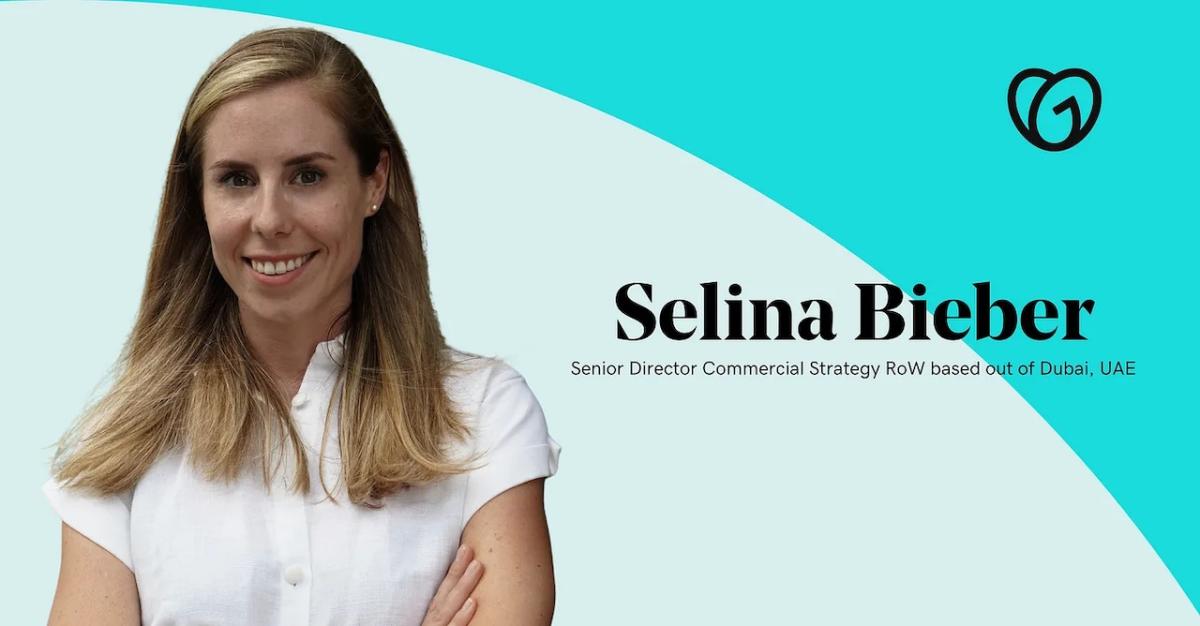 Originally published on GoDaddy Life
Tell us a little bit about yourself and what you do at GoDaddy?
To get the personal out of the way: I have a bit of a mixed background and sometimes it's hard for people to wrap their head around. My Dad is German, my Mum is Turkish and they had been based in the UK, where I was born, before we moved to Australia when I was about 10. Australia still remains 'home' for me, but I moved to Turkey in 2007 and then hopped around Europe until settling in Dubai with my family after having my son.
I started my journey with GoDaddy back in 2015, as the third employee in EMEA based out of our small London office. I was running marketing and communications in the region, focusing on the UK and Turkey, our two core markets, and then gradually expanded my scope into product and broader business strategy as we deepened our internationalization. Over the years, I expanded my scope to full go-to-market management launching and managing South Africa alongside Turkey, before taking on launch and operational management of the Middle East and North Africa (MENA) region, based in Dubai, United Arab Emirates.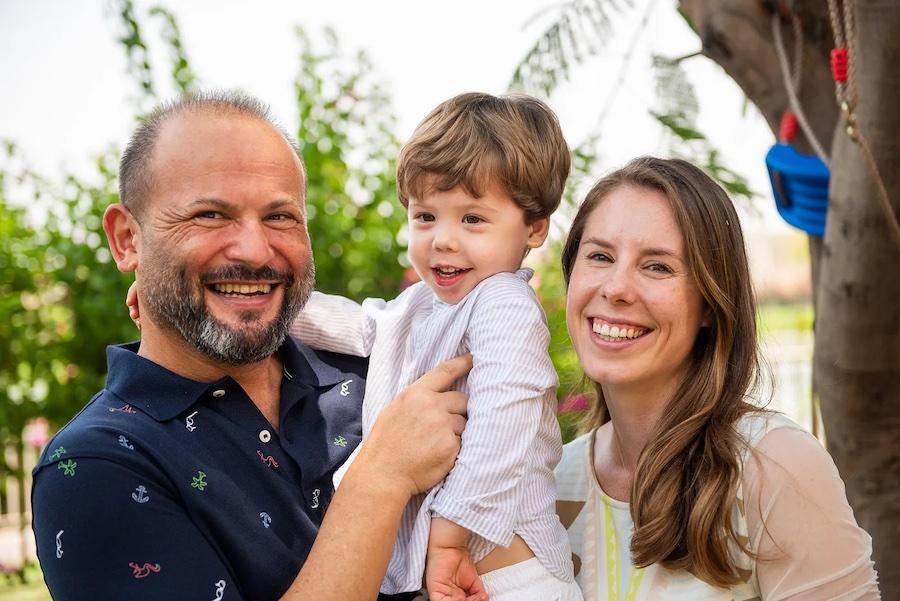 The MENA role was pivotal for me. I made the decision to reduce my maternity leave from 6–9 months to just 3-months after quite a traumatic experience at the end of my pregnancy and came back to this role, which helped me pull myself together very quickly while navigating my first steps of motherhood. I had moved back to Istanbul where my husband was based for the birth, but we moved to Dubai before my son turned one and against the backdrop of all of this, returning to this role really helped me keep hold of who I am, but also build confidence at my ability to manage both roles at once, with the support of the company behind me. I'm extremely grateful for having the opportunity to do that.
Today, I've expanded on my MENA role to lead Commercial Strategy across Rest of World (RoW) under the leadership of Laura Messerschmitt. What does that mean, you ask? My team and I develop strategy for audiences, products and operations, while we review and evolve operations to capture efficiency and velocity across international, collaborate closely with central product teams to capture wins and work cross-functionally to identify new areas of opportunity especially across emerging markets.
Explain a challenging or exciting project that you've had the opportunity to work on and success you've seen from the work since then.
As you can tell from the above, I've had multiple opportunities to take on new tasks, roles and exciting projects — all of which have been incredible 'learning on the job' opportunities. Market launches have been my favourites, as each time I get the chance to go deep into how the market operates, engage with customers and the eco-system on the ground.

My role leading MENA has been both challenging and exciting as we did our first above-the-line marketing campaign in late 2019, putting the GoDaddy Brand on billboards and radio across the region for the first time ever. This led to our very first localized integrated marketing brand campaign for the region, coinciding with the onset of the pandemic — to the extent that we had people turn back from their flights and had to do the video shoot remotely. In parallel, we were working on launching the beta of godaddy.com in Arabic and our Arabic Website Builder and E-Store. Despite these challenges, we were able to get the footage completed and launch the brand campaign, followed by the release of the website and products adding significant value to our international business and more importantly, for our local customers. This laid the foundation for our ongoing brand and business growth in MENA and it continues to play an important role in our international journey.
As I'm based in Dubai, I continue to engage with the media and eco-system to support entrepreneurs on their growth journeys. We hold a pulse on digital in the region with annual research on SMEs.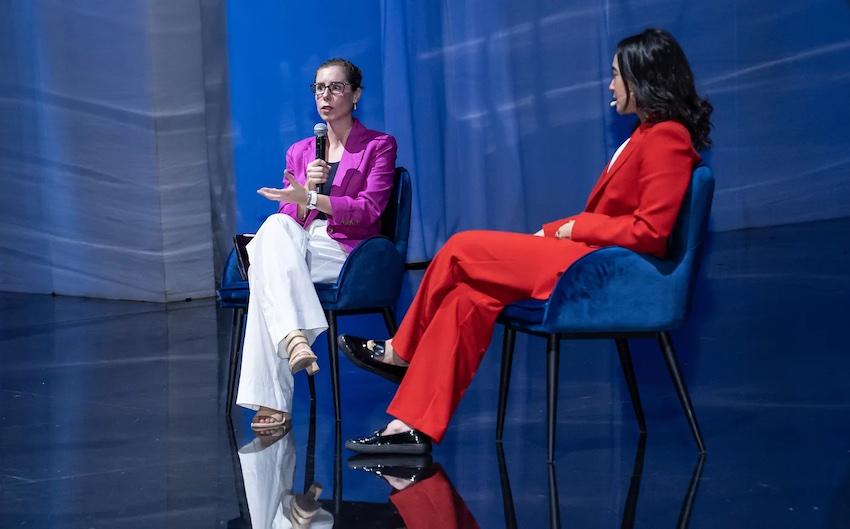 What advice would you give to young women starting at GoDaddy, or entering the tech industry?
Be open to learning, always. You know what you know, but learning what you don't will help you develop yourself, develop strong and authentic peer relationships and understand how you want your career trajectory to progress in the future.
Build a network of peers for yourself internally that will not only help you in executing your job but also act as a soundboard or offer support for you when you are in need of an opinion, lobbying for a promotion or similar.
Get comfortable with data and learn how to go beyond the numbers to tell a story. Reporting numbers at face value won't tell you what the right business decision is, question the numbers, understand them and allow them to guide you to the right decision or message.
Put the customer first. In solution or product development especially, understanding the utility of what you are developing from the customer POV is critical to adoption. Understanding the customer behaviour, the eco-system they operate in and how this needs to influence your development, and QA process, will help you get a solid MVP out the door, with the right go-to-market strategy.
Know yourself. I think this part was especially valid for me when starting out — I didn't come from a tech background but evolved into the person I am today. I was able to develop my weaknesses and underpin them with my strengths, understand what I enjoyed doing at work and where I wanted to see my future self.
Own your seat at the table. Don't question why you are there or come in thinking I am a woman, I need to earn my place. You are a talented individual and are there for a reason, speak up, ask questions and engage in debate.
As a woman, what appeals to you working in the rather male-dominated tech industry?
I've always been in male-dominated industries. I started my career in infrastructure in Turkey, so I feel like that was a big awakening for me both in terms of male-domination and also how that manifests in different cultural and socio-economic settings.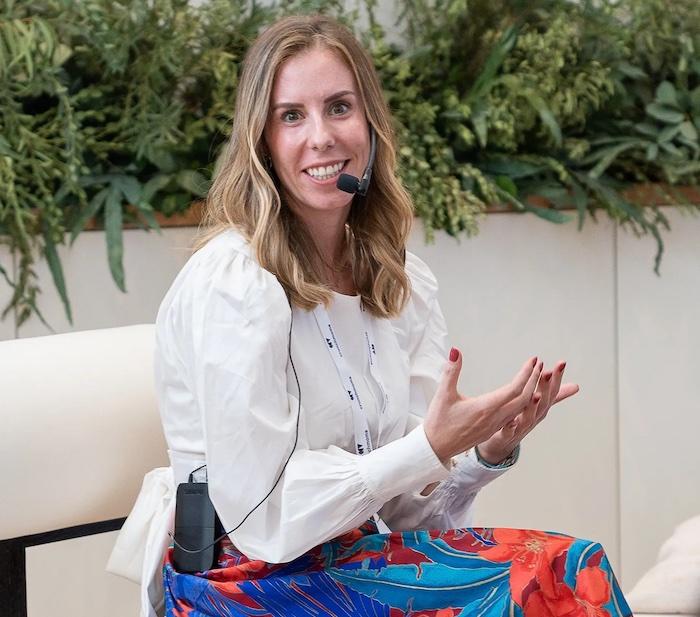 For me, it's more focused around the future of the industry, in today's day and age, tech is all encompassing, and it will touch more industries and areas of work as it develops. Tech solutions help automate, simplify, streamline and advance how we operate in different industries — these can add a lot of value when we look at industries such as health, education and even infrastructure. At GoDaddy, we work to make digital opportunity accessible to everyone, which is right at the beginning of the digitization curve but strives to offer tools and solutions to lower the barrier of entry for anyone wanting to grow a business online. In parallel, I have an obsession with data — because it tells a story. Tech means we have access to an abundance of data that can inform how we better develop solutions, our business and then hold us accountable to our success. We also leverage this for our own customers when it comes to products like our Websites + Marketing product, which links up to Google Analytics, social media platforms and in-product data to help customers understand how their website is performing in relation to their marketing and business success. Internally, processes in tech companies are driven by agile project methodology which helps capture efficiency and continuous improvement across software and product development — it helped me shift my approach and thinking to work.
So, as a woman, or as Selina, I really feel like tech gives me the best of the best — I get to actively support the development of the future of work and industries, while getting a stronghold on how to use data and processes.
What do you enjoy the most about the flexibility/work-life balance offered at GoDaddy?
Coming back after mat-leave to be able to enjoy the best of both worlds — working having the flexibility to be home to see my son almost every day — was probably the most valuable gift of my entire career. It enabled me to pursue my ambitions, and be present for him, while trying to navigate this new life. And today, he knows what I do, who I work with and respects the professional me alongside the person he calls 'Mum' which I feel is a very empowering thing for a woman in itself.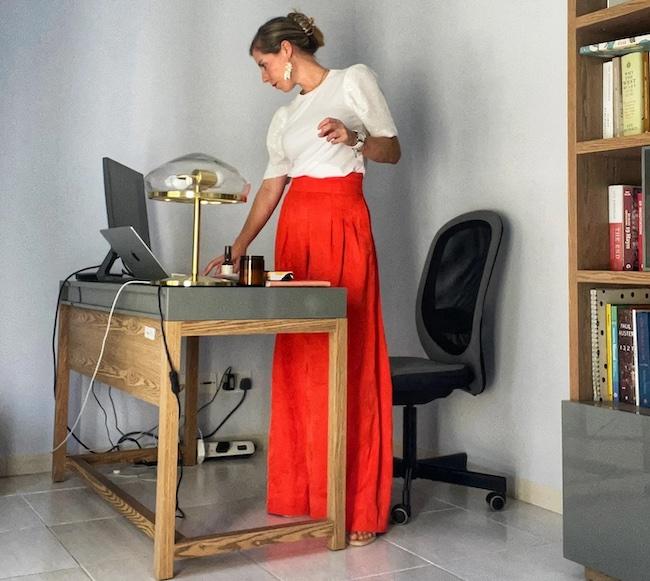 My schedule (and work ethic) is probably not one to envy — I work across 5 different global time-zones which means I finish very late some nights and start very early others. The biggest benefit here is autonomy and self-planning — I have full autonomy to plan how I deliver my work, manage my team and participate in the broader organisation. This helps me immensely when it comes to being present at home, studying in my spare time and managing the household (because we all know that Mama is the boss at home!). I taper off my meeting schedule on Thursday and Friday to give me time to engage with my own work and delivery and will routinely try to take Friday afternoons as family time to make up for what I lost during the week. During the summer, I'm usually based in Turkey working from there to escape the desert heat, and I was overjoyed to be able to take my son to see my parents in Australia after 3 years last year — working from there for a month.
At GoDaddy the way we embrace and perfect asynchronous work and the project management systems we have in place to track projects and progress as a result are also extremely helpful in ensuring the whole team is progressing without having to depend on updates from counterparts in other geos. So, after 8 years of working in this model, I don't think I'll be able to go back.
Why do you think it's important for more women to join the tech industry?
Diversity in data, better solution development, removal of unconscious bias and a proper representative population. I was reading a McKinsey report the other day prepping for a panel on inclusion and female entrepreneurialism and it cited Statista data on tech in EU-27 countries. There will be a talent gap of approximately 1.4M to 3.9M people by 2027. If Europe can double the share of women in the tech workforce to 45% or more (3.9M) by this stage, GDP could increase by as much as €260B. The same article highlighted that only 8% of 'real tech' jobs (i.e. DevOps and Cloud) in EU-27 countries are filled by women.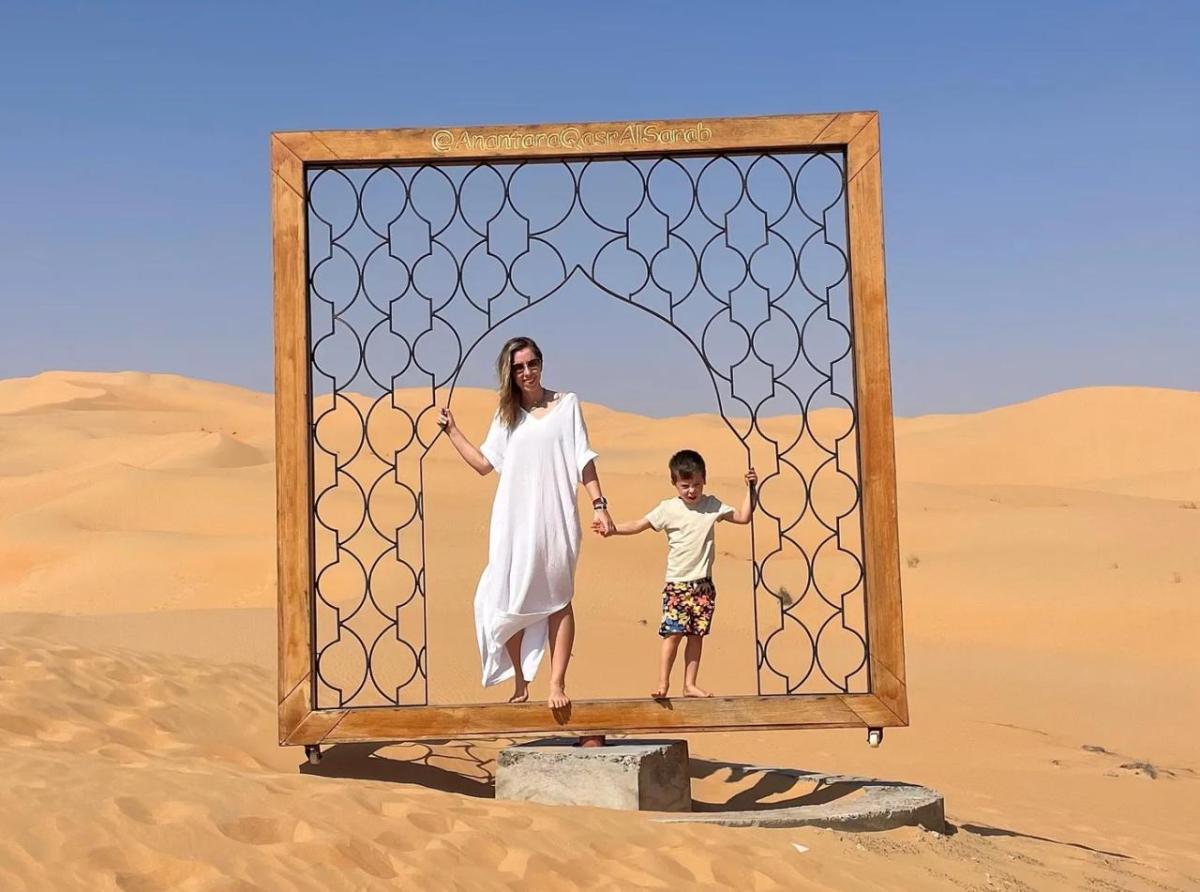 Why? At the bottom of this lies our perspective as women, we have a different way of looking at the world shaped by our experiences as mothers, caregivers, even as physical beings and that can unlock greater innovation. I find it unfathomable that airbag design excluded women and children until very recently or that snowy roads in a Swedish town were cleared according to the standard route of males, but when they studied how females travelled they realized they needed to clear the backstreets because the routines were different, low and behold ER visits dropped. (For more of these gems read Caroline Criado Perez's book 'Invisible Women').
So, I'll continue to champion any woman who wants to join the tech industry because it's fun, it's an incredible career development and building opportunity, but even more importantly, you can make a visible impact for the future of humankind. That's a nice thought to build your career on, no?
What motivates you at work?
I love what I do. People who know me know that I'm someone who needs to believe in what I do to do it; I believe in empowering entrepreneurs and really enjoy pausing to engage with them at a workshop we run or in a panel where I get to hear their stories. It's a humbling learning experience for me and an opportunity to give back to the eco-system.
In parallel, the people we work with at GoDaddy are great human beings, we have a positive and inclusive culture that has always fostered development, which I think is rare when I look around at peers. I love my team, how we interact and share ideas, evaluate opportunities and build execution frameworks — our diversity is a strength for us.
The final part is knowing that I can still jump on different projects and develop myself within GoDaddy. I'm also someone who jumps at a challenge (it's not how high you tell me to jump, but how much higher I can than where you tell me) and no one has ever knocked me back when I have asked to explore something new within my role. Knowing that there is always a next step to take and the feeling of taking and succeeding is extremely motivating and cyclic in nature, meaning that you can continue to grow and improve yourself.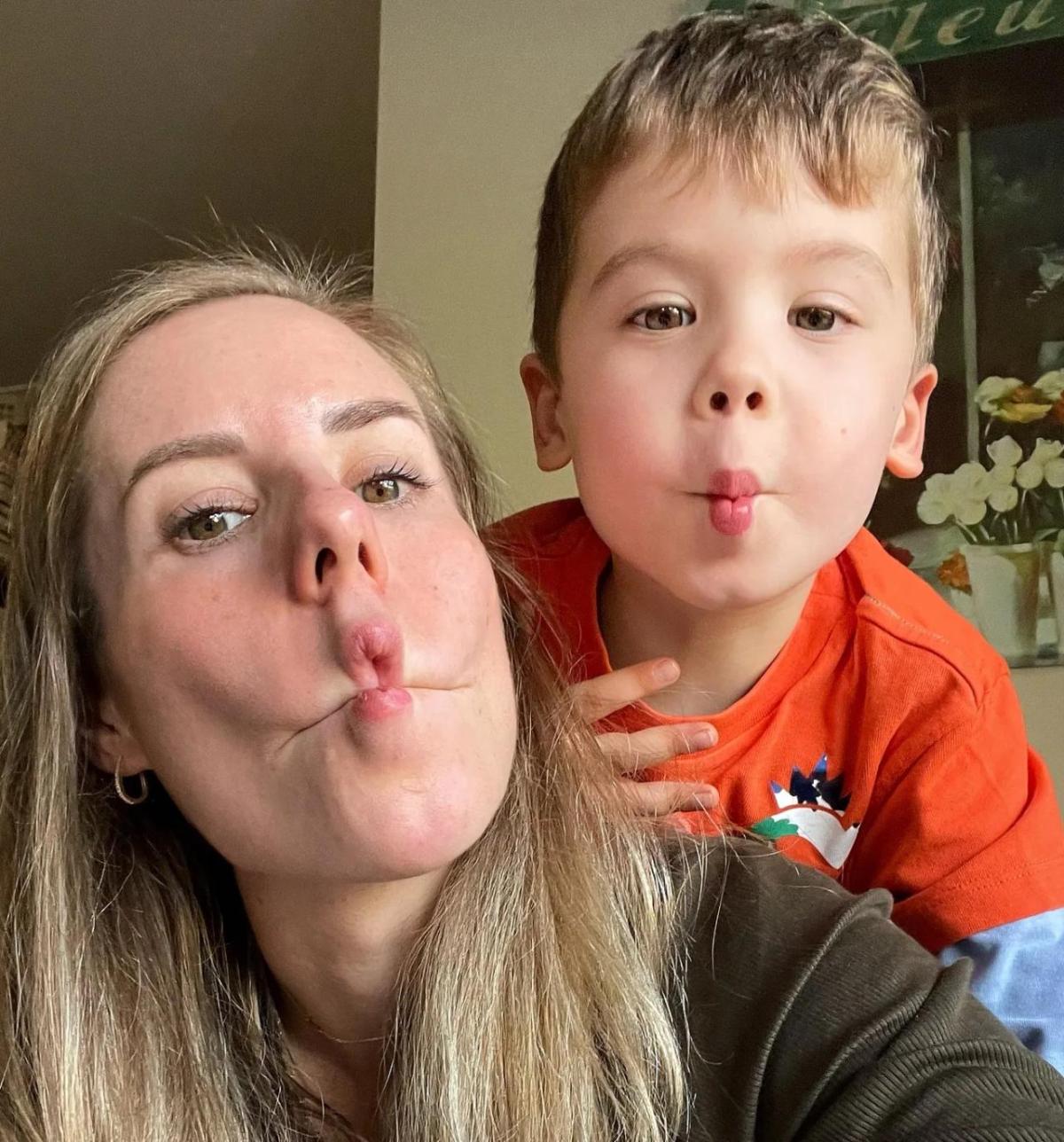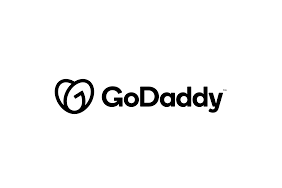 GoDaddy
GoDaddy
GoDaddy is empowering everyday entrepreneurs around the world by providing all of the help and tools to succeed online. GoDaddy is the place people come to name their idea, build a professional website, attract customers, sell their products and services, and manage their work. Our mission is to give our customers the tools, insights and the people to transform their ideas and personal initiative into success. To learn more about the company, visit www.GoDaddy.com.
GoDaddy focuses on making opportunity more inclusive for all in the communities where we work, live and play across the globe. We rally behind inclusive entrepreneurship and other critical local needs that empower people to succeed through philanthropic and in-kind donations, volunteerism, strategic partnerships and advocacy.
Empower by GoDaddy is GoDaddy's global community and philanthropic program equipping entrepreneurs in underserved communities with training, tools and peer networks to accelerate their journeys. GoDaddy rallies behind entrepreneurs in underserved communities by building their confidence and skills to strengthen their small business' digital presence.  Entrepreneurs engage in customized learning experiences, work 1-1 with GoDaddy volunteer coaches and local mentors, and gain access to wrap-around services, in-kind products and networks boosting their small businesses success.
More from GoDaddy