Published 03-27-23
Submitted by Edison International
By Casey Wian
Click here to view Pedro Pizarro's full presentation titled "Making Clean Energy Clean, Reliable and Equitable." 

The 2023 South by Southwest conference in Austin, Texas has branched out from its roots as an eclectic mix of storytelling from the worlds of music, film and interactive media to embrace weightier topics such as climate change, the workplace revolution and for the first time this year, energy. 

Edison International President and CEO Pedro Pizarro was selected via the SXSW PanelPicker to speak at the conference. In keeping with the spirit of the 10-day event, Pizarro began his presentation on "Making Clean Energy Clean, Reliable and Equitable" as a storyteller, describing his vision of a clean energy future for his own family just over two decades from now. 

"The year is 2045. My kids, who are both single young adults today, might be married and will be driving to work in their EVs, if they're not working remotely," Pizarro said. "Hopefully, I'll be a grandfather and my grandkids will be riding a school bus that is powered by electricity." 

"Major pollution centers like ports will have eliminated diesel fuel operations and become all-electric," Pizarro continued. "Restaurants and home cooks will have recognized that induction stoves provide the same or better cooking experience as gas ranges. Appliances will be powered by electricity … the air will be cleaner than it has been for decades."
Click here to view Pedro Pizarro's full presentation titled "Making Clean Energy Clean, Reliable and Equitable."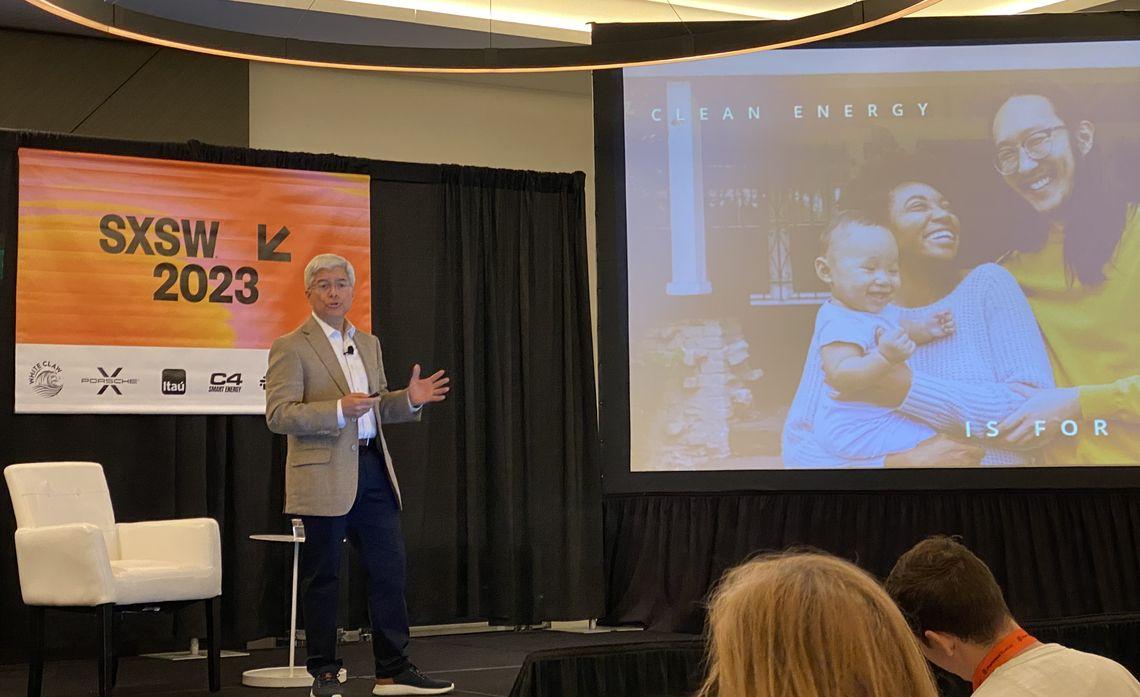 That's the vision, and much progress has been made toward the goal of net-zero greenhouse gas emissions in California by 2045. The state, for example, has reduced per-capita GHG emissions by more than 33% since 2001. But as Pizarro noted, "We're not there yet." 

Pizarro focused on the challenges that remain, warning that California is in danger of falling behind its goals. In addition to rapid advances in the widespread electrification of transportation and buildings, the state will need more clean power from rooftop solar, microgrids and utility-scale renewable sources as well as a $250 billion investment in clean power generation, storage and grid modernization. 

Which means electric bills for customers of Southern California Edison and other utilities are going to go up, Pizarro said. The good news is that spending on natural gas and gasoline will drop dramatically, meaning the total energy bill for the average customer in California will drop by about a third by 2045.
"One-third of SCE customers have to decide each month whether to buy groceries or pay their electric bill," Pizarro said. "The only way the clean energy transition will be successful is if we make it equitable for everyone." 

That will require additional programs and policies to encourage low-income customers to switch to electric appliances, heating and especially, vehicles. Because the transportation sector is the leading source of CO2 emissions, Pizarro called for additional policies and incentives to speed up the deployment of electric vehicles and EV charging infrastructure. 
Pizarro expected the SXSW audience might have questions, given that just last year California's electric grid was stressed to the brink of rotating power outages: "As we think about the policies we need, you may be wondering, are you electric companies prepared to power EVs and phase out internal combustion engines and their exhaust emissions? Are you prepared to deliver the electricity needed for heat pumps and induction cooking? Are you really prepared for economywide electrification?" 

Pizarro emphatically answered: "Yes, we are." 

He concluded by asking the SXSW audience to be part of the solution. 

"As you enjoy the rest of your time here in Austin, think about the energy needed to make and charge the car you drive. Then think about how we are going to provide that power in a way that doesn't continue to damage our planet," Pizarro said. "Next time you vote, keep the climate in mind as a priority."
To learn more about Edison's Clean Energy initiatives, visit edison.com/clean-energy.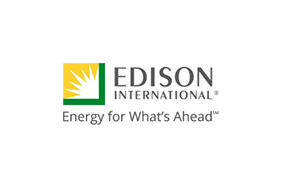 Edison International
Edison International
Edison International (NYSE:EIX), through its subsidiaries, is a generator and distributor of electric power and an investor in energy services and technologies, including renewable energy. Headquartered in Rosemead, Calif., Edison International is the parent company of Southern California Edison, one of the nation's largest electric utilities.
More from Edison International