Published 03-27-23
Submitted by Meta
Climate change is too great of a challenge for any of us to solve on our own. At Meta, we know that in order to affect climate change on a global scale, collectively meet the 1.5°C target goal set by the Paris Agreement, and reach our own organization goals of achieving net zero emissions across our value chain and becoming water positive by 2030, we need to enlist some of the boldest and brightest minds working across all industries to act and develop solutions for a more sustainable world.
That's why we offer grants and scholarships to support sustainability innovation around the world. Here, we share updates from two recent grant recipients to see how the contributions are helping to facilitate growth and impact for each organization — and their community.
Oregon's Crooked River Watershed Council and Deschutes Land Trust
In 2022, Meta awarded a $75,000 sustainability grant to the Crooked River Watershed Council and Deschutes Land Trust to support two community-driven conservation projects, including restoring local habitats and securing wider community access at Prineville, Oregon's Ochoco Preserve and building a passage for salmon and steelhead in Ochoco Creek.
Since then, the Ochoco Nature Preserve project has excavated soil, replaced a bridge and buried large wood for habitat complexity and structure, among other improvements. And once the weather warms, trees, shrubs and grass planting will begin. (These efforts build on earlier work along McKay Creek on the Ochoco Preserve designed to increase floodplain connectivity, restore riparian conditions, and improve channel complexity.)
Phase two of the Ochoco Nature Preserve project is slated for completion in spring 2024. The largest and most costly phase of the restoration will create nearly 40 acres of new floodplains, including nearly a mile of new Ochoco Creek baseflow channel, about 0.6 miles of new Crooked River baseflow channel and about 5 acres of new wetlands. More than 50 acres of uplands will be crafted from excavated earth and all disturbed areas will be seeded and planted with over 100,000 native, zone-appropriate plants.
Once complete, the new Ochoco Preserve floodplain and wetlands will provide public access footbridges, trails and interpretive sites while also helping to decrease the risk of flood damage to downstream landowners and improving water quality.
The University of Maryland's School of Public Health's Center for Community Engagement, Environmental Justice and Health
Environmental justice calls for ensuring representation, inclusion, and protection of the rights of those most vulnerable to the effects of climate change, meaning climate solutions must promote equity, ensure access to basic resources, and guarantee that all people can live, learn and work in healthy and clean environments.
In 2022, Meta donated $1.75 Million to the University of Maryland's School of Public Health's Center for Community Engagement, Environmental Justice and Health (CEEJH) to help advance that vision.
Founded in 2011 by Dr. Sacoby Wilson, a professor at the Maryland Institute for Applied Environmental Health and Department of Epidemiology and Biostatistics in the University of Maryland, CEEJH's work includes the development and participation in partnerships with community-based organizations, environmental advocacy groups, health practitioners and policymakers to reduce local contamination, improve environmental quality, and enhance community health and sustainability.
Meta's grant supports a new paid internship program as well as new staff hires and support for the annual University of Maryland Symposium on Environmental Justice and Health Disparities, which brings together community organizers, policymakers and environmental health experts using innovative policy, legal and public health tools to address pressing environmental justice issues and help communities advocate for themselves.
Over the summer, 19 students participated in a 10-week virtual internship program led by Dr. Wilson. Their work focused on air quality and water safety among other environmental health concerns, as well as skill-building workshops on topics ranging from geographic information system mapping to statistical analysis. The program will reconvene this summer.
Learn more about The University of Maryland's School of Public Health's Center for Community Engagement, Environmental Justice and Health's Environmental Justice internship here.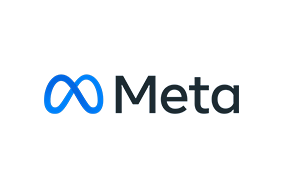 Meta
Meta
Meta builds technologies that help people connect, find communities and grow businesses. We collaborate with community members, climate action leaders and scientists to innovate beyond what is possible today and accelerate action-oriented resources for tomorrow. Meta envisions a just and equitable transition to a zero-carbon economy and is working with others to scale inclusive solutions that help create a healthier planet for all, ensuring that no one is left behind.
More from Meta