Published 03-24-23
Submitted by Suncor Energy Inc.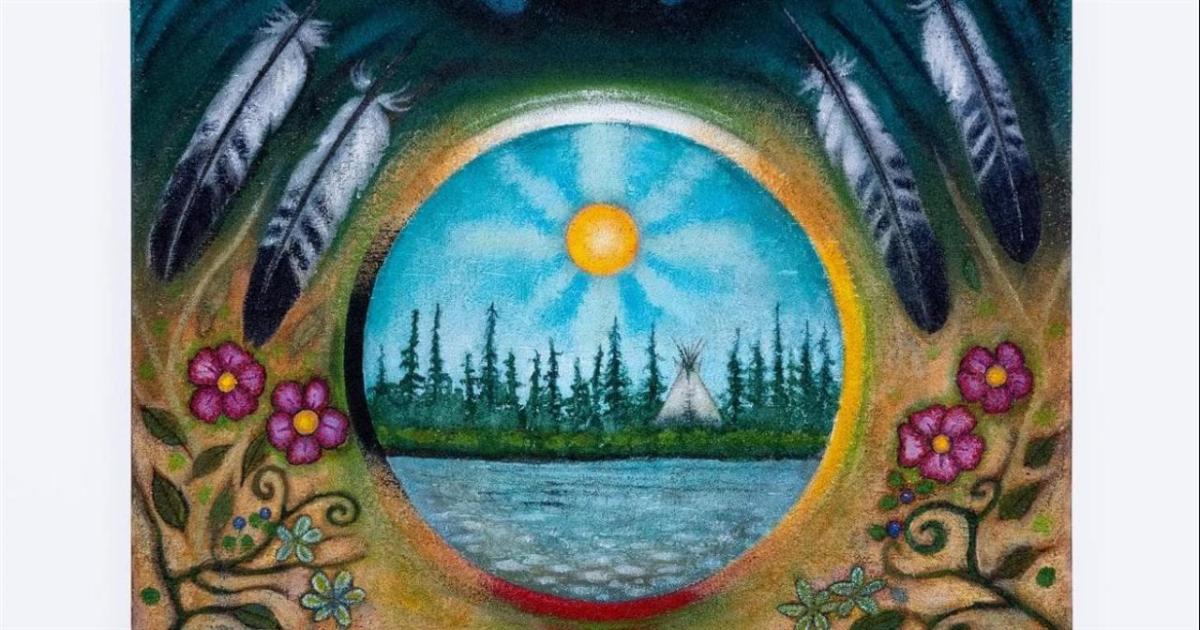 The story of Project Mâmawi, and that of many more inspiring Indigenous People from northern Alberta to St. John's, Newfoundland and Labrador and places in between, can be found in the 2022 edition of Suncor's Pathways magazine. Our Pathways magazine is a representation of our ongoing commitment to the Journey of Reconciliation. Visit Suncor.com to read more stories.
Turnarounds are large, complex events at the Mildred Lake upgrading complex, so much so that they get their own name.
During a turnaround, thousands of skilled trades from across Canada work around the clock to safely bring down several plants at the site, about 40 kilometres north of Fort McMurray, Alta. Workers inspect equipment, perform repairs, replace parts, upgrade technologies and restart plants sometimes in less than two months.
"We've always named our projects to build a sense of ownership with the workforce that comes here," says Mike Wheeler, turnaround event manager. "In 2022, we decided to find a name that reflects our direction as an organization. Our Indigenous and Community Relations team recommended Mâmawi, which is Cree for together, speaks directly to our approach of one team—one goal for turnarounds.
They also made themselves available to speak to our workforce and answer questions. I've learned so much that's helped my understanding of Indigenous issues. It's helped my own journey of reconciliation."
But Project Mâmawi also brings benefits to the wider region with 24 Indigenous-owned vendors supplying goods and services to the turnaround.
"These local, Indigenous–owned suppliers do a lot of work with us outside of turnarounds," says Mike. "They understand the expectations about working safely and reliably and are people who live in our town and region. They care and are committed to Project Mâmawi's success. This is reflected in our strong record on safety."
While the project encouraged firms to hire local workers, turnarounds often attract skilled labour from across Canada and can often last up to 60 days. Project Mâmawi built on work done by previous turnarounds to showcase the region to the visiting workforce.
"Last year, we included the opportunity for contractors to attend the Athabasca Tribal Council Cultural Festival during their days off by providing a coach bus to take them from camp to the event."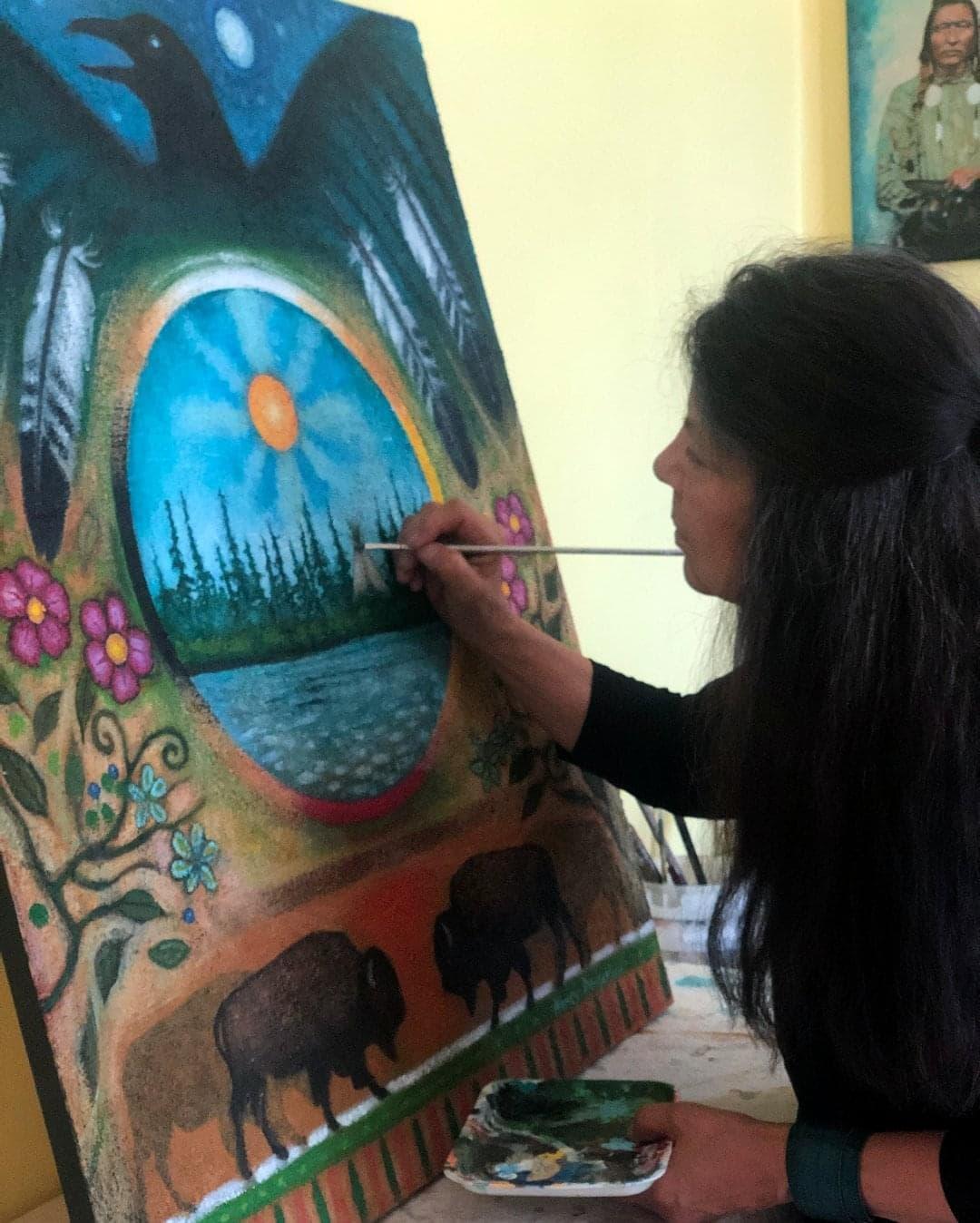 Welcome cards were also distributed to all workers, which spoke to the importance of inclusion and respect. They acknowledged the turnaround was taking place on Treaty 8 territory and the traditional lands of several First Nations and Métis communities. The front of the card included custom artwork from local Indigenous artist Nancy Desjarlais, who spent her childhood on Fort McMurray 468 First Nation.
"The water, trees and sun all relate to Fort McMurray's scenery and are also representative of returning the land to its original state," says Nancy, who earned her Bachelor of Fine Arts from the University of Alberta in 1994. "The bison were included because of the efforts by Syncrude to repopulate the bison herd. Bison are a great source of livelihood for Indigenous people, providing meat, clothing and bones for ceremonial weapons. The bison are positioned here as these two perspectives 'coming together.'"
With Nancy's roots in the region and her Cree-Metis ancestry, creating the artwork for Project Mâmawi was a natural commission.
"We want to continue to operate Mildred Lake safely, reliably and responsibly throughout the year," adds Mike, "and provide opportunities for Indigenous communities to benefit from our operation."
The story of Project Mâmawi, and that of many more inspiring Indigenous People from northern Alberta to St. John's, Newfoundland and Labrador and places in between, can be found in the 2022 edition of Pathways magazine. Visit our Pathways magazine page to read more.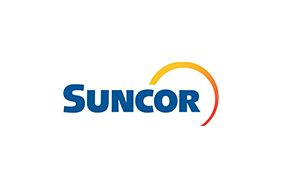 Suncor Energy Inc.
Suncor Energy Inc.
Suncor Energy is Canada's leading integrated energy company. Suncor's operations include oil sands development, production and upgrading; offshore oil and gas; petroleum refining in Canada and the U.S.; and the company's Petro-Canada retail and wholesale distribution networks (including Canada's Electric Highway™, a coast-to-coast network of fast-charging electric vehicle stations). Suncor is developing petroleum resources while advancing the transition to a low-emissions future through investment in power, renewable fuels and hydrogen. Suncor also conducts energy trading activities focused principally on the marketing and trading of crude oil, natural gas, byproducts, refined products and power. Suncor has been recognized for its performance and transparent reporting on the Dow Jones Sustainability index, FTSE4Good and CDP. Suncor is also listed on the UN Global Compact 100 stock index. Suncor's common shares (symbol: SU) are listed on the Toronto Stock Exchange and the New York Stock Exchange.
More from Suncor Energy Inc.