Published 03-23-23
Submitted by WESCO International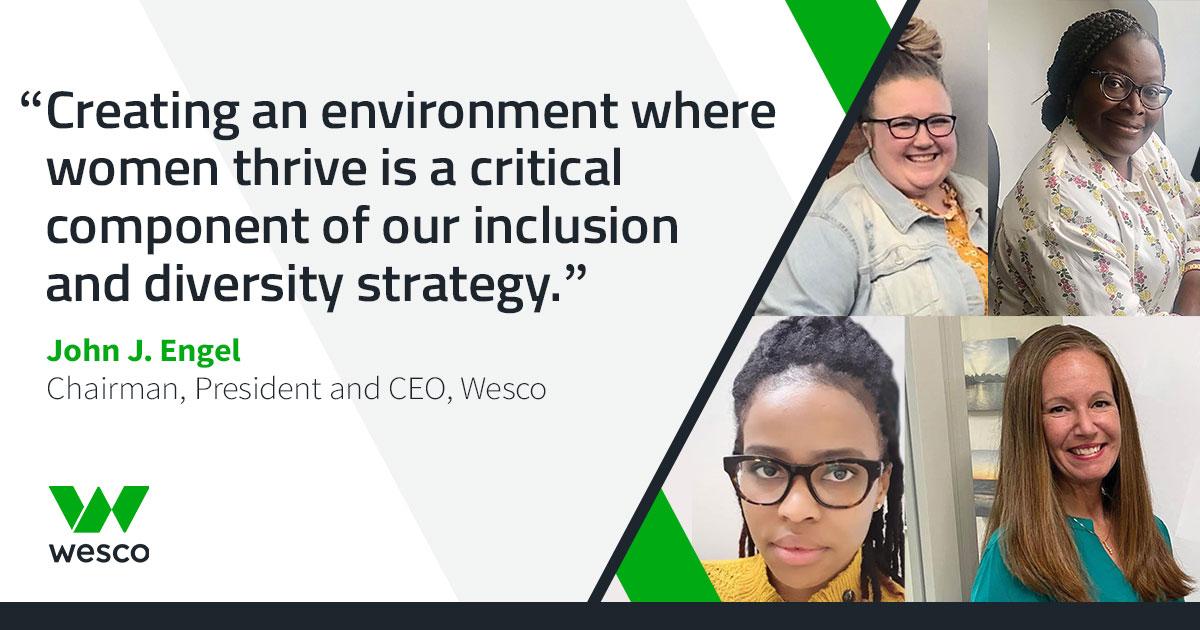 Originally published on International Women's Day
As a world leader in electrical, communications, and utility distribution and supply chain services, Wesco helps our customers navigate business complexities. And, women are at the forefront in doing so.
From our distribution center floors to advisory services to our board room, women are engineers, strategists, problem solvers, innovators, mentors, and leaders, that power progress for our customers, suppliers and fellow colleagues.
Creating an environment where women thrive is a critical component of our inclusion and diversity strategy.
We invest in and shape strong female leaders by providing programs that help women develop skills, network and gain experiences that advance their careers.
Through our business resource group mentor circles and our Diverse Leadership Program we're accelerating diverse talent development and creating visibility and opportunity to propel women into critical roles within our organization. Through these initiatives, we're making progress, but it is a continuous improvement journey.
We're also ensuring we have a positive impact on the supply chain.
Through our supplier diversity program, we strive to increase representation of businesses owned by women, minorities, veterans, people with disabilities, service-disabled veterans and the LGBTQ+ community.
We recognize the benefits a network of diverse businesses brings to our customers that we serve and to the communities in which we operate around the world.
We've been recognized in the Bloomberg Gender Equality Index, for the fifth consecutive year, reaffirming our commitment to gender equality and empowering women in our workplaces.
Wesco was also named by Latino Leaders as one of 30 best companies to work for in 2022 and is one of only eleven companies named a Vibrant Champion in inclusion and diversity for 2022.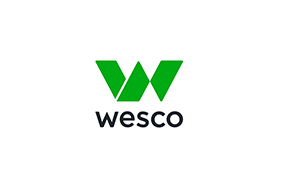 WESCO International
WESCO International
About Wesco
Wesco International (NYSE: WCC) builds, connects, powers and protects the world. Headquartered in Pittsburgh, Pennsylvania, Wesco is a FORTUNE 500® company with more than $18 billion in annual sales and a leading provider of business-to-business distribution, logistics services and supply chain solutions. Wesco offers a best-in-class product and services portfolio of Electrical and Electronic Solutions, Communications and Security Solutions, and Utility and Broadband Solutions. The Company employs approximately 18,000 people, partners with the industry's premier suppliers, and serves thousands of customers around the world, including more than 90% of FORTUNE 100® companies. With nearly 1,500,000 products, end-to-end supply chain services, and leading digital capabilities, Wesco provides innovative solutions to meet customer needs across commercial and industrial businesses, contractors, government agencies, institutions, telecommunications providers, and utilities. Wesco operates approximately 800 branches, warehouses and sales offices in more than 50 countries, providing a local presence for customers and a global network to serve multi-location businesses and multi-national corporations.
More from WESCO International