Published 03-23-23
Submitted by The Home Depot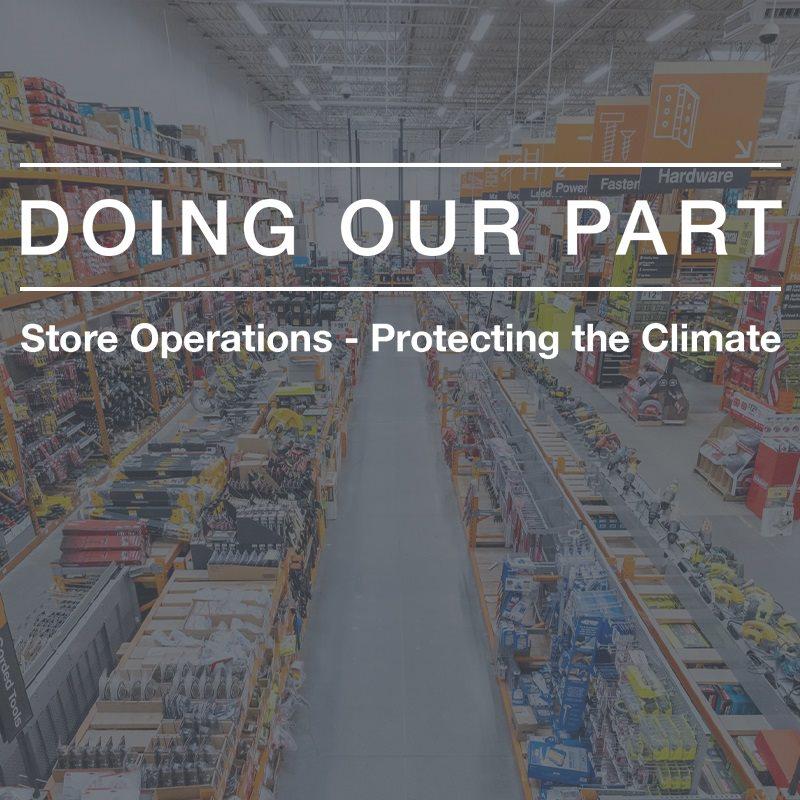 Originally published on Built From Scratch
Running our stores more efficiently furthers both our business and sustainability goals. In 2021, we hit key milestones, including a 50% decrease in U.S. store electricity use since 2010.
When we launched our store electricity conservation efforts a few years ago, we anticipated reducing U.S. store electricity use 20% over a decade. But by tapping into technologies and closely tracking and analyzing use, we were able to save more electricity than we originally imagined. (See chart.) In 2021 alone, we reduced year-over-year U.S. store electricity use approximately 11%.
We learned a great deal from the progress we made reducing electricity use in our stores, and now we are applying our experience and proven strategies to conserving resources in other areas of our business, including electricity use in our supply chain and water use in store irrigation.
Our successful energy conservation efforts have helped us move closer to our goal of producing or procuring 100% renewable electricity equivalent to the electricity needs for all Home Depot facilities worldwide by 2030.
LEDs Help Reduce Store Electricity Usage 
In 2021, we completed our multi-year project to upgrade U.S. stores to overhead LED lighting, retrofitting 383 stores in 2021 alone. Now LEDs light up nearly all our store aisles across the U.S., Canada and Mexico. In the U.S., we have invested approximately $230 million in total capital expenditures on LED upgrades since 2018. Our U.S. stores with LEDs consume about 30% less electricity than similar stores with conventional lighting.
Capitalizing on Solar's Evolution 
Harnessing power from the sun is essential to our renewable electricity aims, and we're making progress by buying electricity from large-scale commercial solar farms. In 2021, Enel Green Power's Azure Sky began operating in Haskell County, Texas, west of Dallas, providing us with 75-megawatts of renewable electricity. We have agreed to purchase another 150 megawatts from companies building solar farms elsewhere in Texas. Once operating, we expect these commercial solar farms, in addition to our wind farm projects, to provide us with enough electricity to power the equivalent of more than 500 Home Depot stores.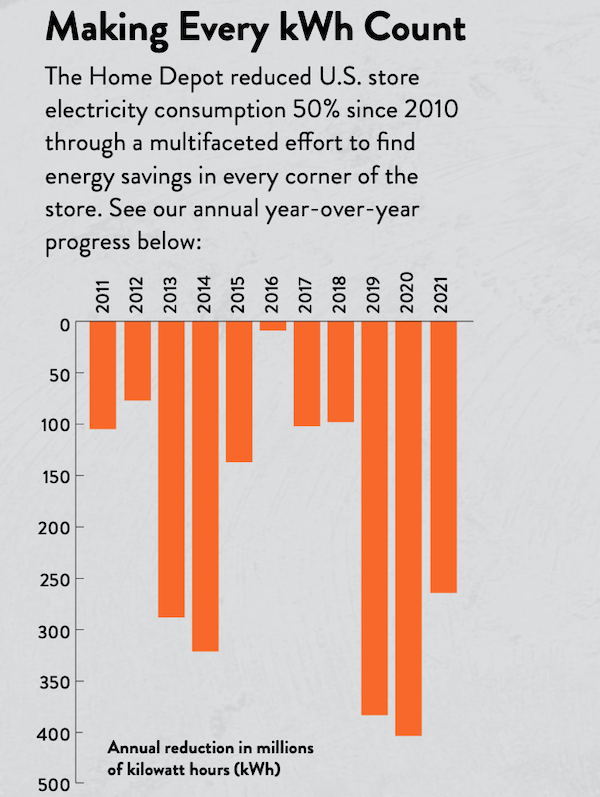 Rooftop Solar Harvests Renewable Energy
Seeing the potential to use soccer-field-size space atop our stores to harvest the sun's power, we installed our first rooftop solar farm in 2014. By the end of 2021, solar farms operated on 76 Home Depot stores and one distribution center in the U.S. In 2022, we're increasing our emphasis on rooftop solar by:
Increasing the amount of roof space allocated to solar panels at our stores
Exploring possibilities for adding solar panels atop more distribution facilities
Water Use Drops with Smart Irrigation
A pilot program launched in 2019 showed us the potential of using smart irrigation systems to save water at our stores. We rolled out the technology to 164 additional stores in 2021; 503 U.S. stores were using smart irrigation systems by the end of the year. On average, there is a 29% reduction in water used to irrigate landscaping, compared to stores with traditional timer-based irrigation systems.
Here's how it works: In-ground sensors, real-time weather data and other data sources guide when sprinklers come on and how long they operate. So, a store's landscaped areas are watered according to plants' needs, rather than the clock.
Keep up with all the latest Home Depot news! Subscribe to our bi-weekly news update and get the top Built from Scratch stories delivered straight to your inbox.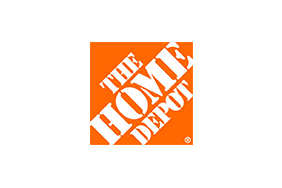 The Home Depot
The Home Depot
About The Home Depot
We are the world's largest home improvement specialty retailer with stores in all 50 states, the District of Columbia, Puerto Rico, U.S. Virgin Islands, 10 Canadian provinces, and Mexico.
More from The Home Depot