Published 03-23-23
Submitted by GoDaddy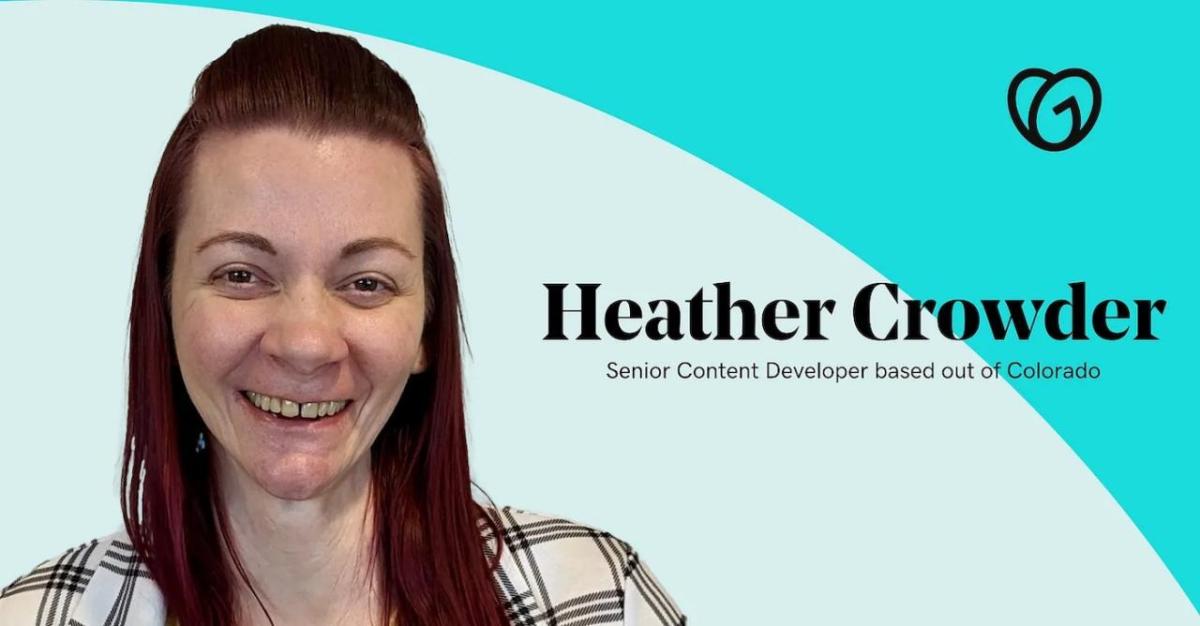 Originally published on GoDaddy Life
Tell us a little bit about yourself and what you do at GoDaddy?
I've been with GoDaddy for about eight and a half years! I started out as a Guide taking customer phone calls on third shift. I eventually made my way to the Digital Care Organization in August 2018, and I'm now the lead writer for all domains articles in the Help Center. I'm responsible for making sure our domain articles are helpful and accurate, so our customers and Guides have the right information available to guide them through using GoDaddy's domain products. About two years ago, I started using words to help design domain product experiences, also known as Content Design or UX Writing, and I've been having a blast working in that space. Most of my days include some kind of writing, whether it's creating a brand-new help article to support a new product feature, updating an existing article to match an improved product experience, or using content to help design product experiences. I work very closely with our UX designers, product managers, developers, channel management and ATS. I would not be able to do my job without the support of all the amazing humans around me. When I'm not working, you can probably find me reading (Brandon Sanderson, Sarah J Maas, and Anne Zoelle are some of my favorites), playing video games with my husband (Grounded, RimWorld, and Total War: Warhammer III are my top picks), or playing with our dogs (basset hound, Bahn and greyhound, Rin). We recently moved to Colorado and there are so many places around the state for us to explore and experience (paddle boarding, anyone)?!
How did you get into tech?
Before GoDaddy, I was working in retail, had a degree in philosophy, and had no idea what I wanted to do when I grew up! My now-husband was working at GoDaddy and he suggested I apply to a Customer Support role. Even though I was convinced the Internet worked off magic and rainbows, I somehow convinced the recruiters that I knew what I was doing and was ultimately hired as a Guide. It took a lot of time and effort to really learn not just our product offerings, but how the Internet actually worked (I was deeply disappointed to discover it's through DNS, not magic and rainbows). It didn't take very long to realize I was not good at sales, but I was really good at solving problems and finding solutions. That's what ultimately led me to join our Advanced Technical Support team for three years, then made my way into my current role.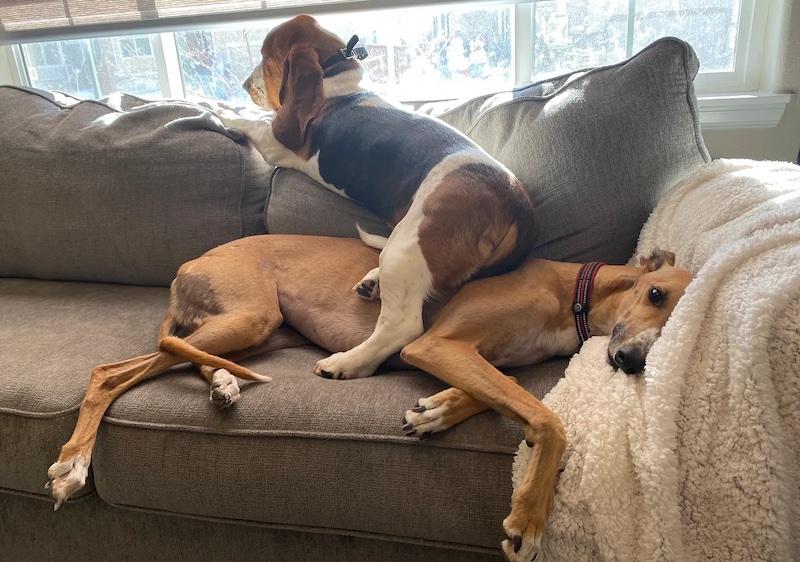 Explain a challenging or exciting project that you've had the opportunity to work on and success you've seen from the work since then.
Lately, I've been working very closely with one of our product managers, Pooja Shah, exploring some different approaches on how to tell customers about our domain protection offerings. We've been doing that through experimentation! We've looked at different ways to show information, how to guide customers to said information, and to use language to connect with our customers. It's been quite exciting to explore this space and try new things. We've learned a ton about how our customers interact with our protection options. The more we learn, the more excited I get! We're constantly going back and rethinking the process. Even if an experiment is not an official winner, we're still seeing success through learning and iteration. It's exhilarating, challenging, frustrating, and exciting — all at the same time!
What motivates you at work?
My team and the folks I work with every day inspire and motivate me at every turn. Seeing their awesome work gets me pumped to try and achieve something even half as incredible! The talent and creativity on my team and the entire Digital Care Organization is honestly unbelievable! It's a little intimidating to be standing next to folks who are exploring AI, integrating with new content delivery methods, and reshaping how we use words across the different GoDaddy surfaces. But that intimidation is exceptionally motivating and the fact that my teammates are all beyond kind and generous makes it exciting to come to work each day.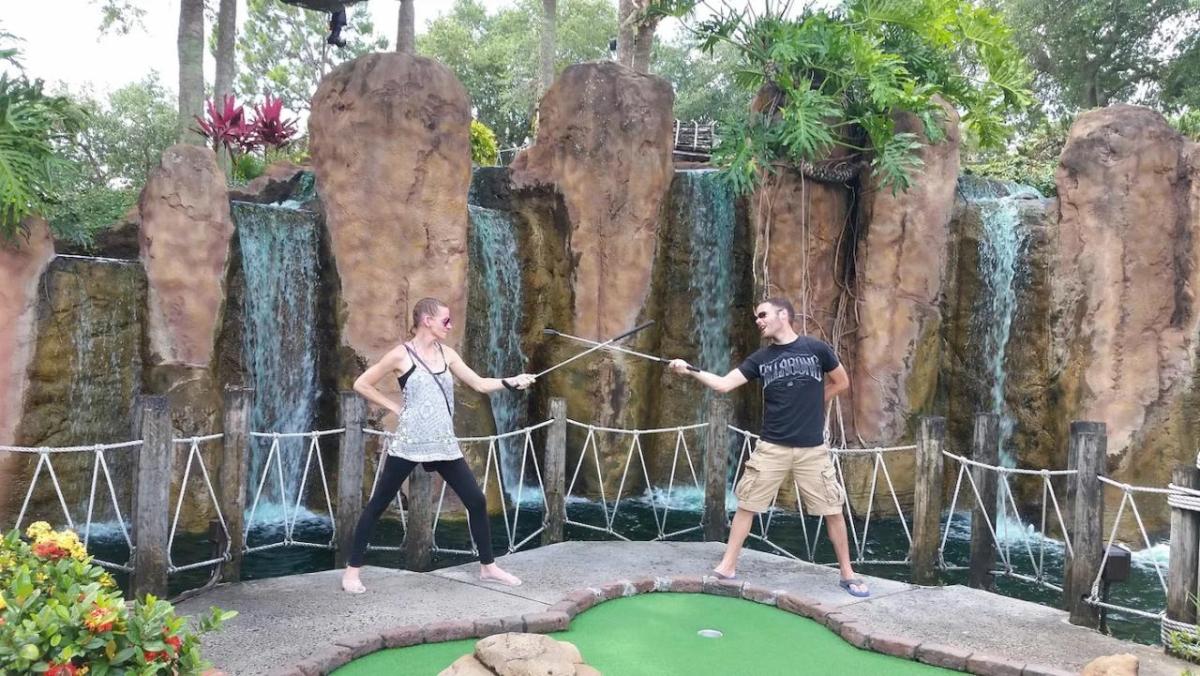 What is your personal advice for women who are interested in your profession? How should they proceed and what should they learn?
I'm a writer, so my number one piece of advice for anyone wanting to pursue a career in writing (regardless of the industry) is to write. It sounds a bit cheeky and cliché to say, but it's super important to get comfortable with writing. I'm also a huge fan of building your network on LinkedIn — not to necessarily look for new opportunities, but to connect with other humans in the industry. The talent and willingness from others to help is extraordinary across the writing network on LinkedIn — whether it's creative, screenplay, UX, or technical writing. I also recommend finding a mentor. Look for individuals who have already been doing what you want to do. They are full of advice, can offer feedback on current projects, and even commiserate with you if you're struggling with something (and when you're ready, they'll help you find a solution). I would also recommend learning about voice and tone, especially for writing in the tech industry. Every company has a specific voice, or personality, and that voice is always consistent — but you can use tone to convey that voice in different ways. Nailing that difference and being able to "flex your tone" is a foundational skill that will set you up for success.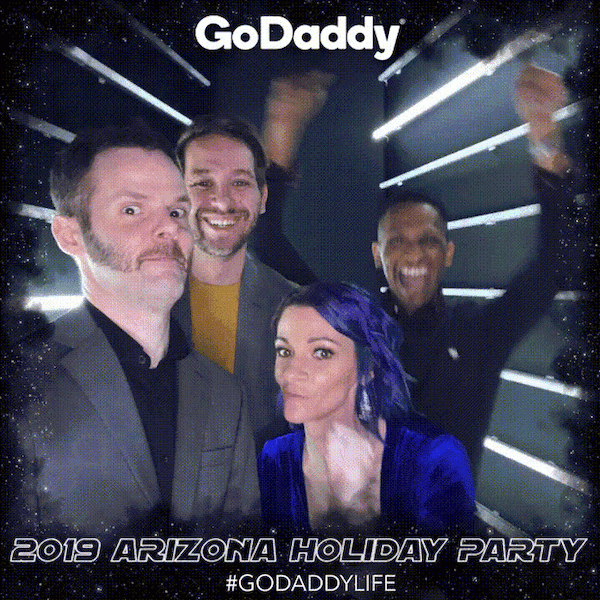 What important traits or values did you build over your career and how?
Flexibility and collaboration are two things I've really worked on during my time with GoDaddy. These traits have helped me explore and embrace inclusivity. I've always been very structured in my life. I was used to doing things how I wanted to. Well, that doesn't always work when you are so closely involved with other teams. So, I had to tone down my more rigid instincts and accept that my way isn't always the only way. Working on that helped improve my collaboration with all the unique and wonderful humans across different teams at GoDaddy. That collaboration highlighted the wonderfully different personalities, communication styles, comfort levels, strengths and struggles of everyone around me — including our customers. So, I tried to be more mindful and inclusive in my work by focusing on how to say something that would work for all (or at least most) of the folks in my audience. I extensively researched how to be more inclusive in my writing, and I'm still learning new ways each and every day.
Are you enjoying this series and want to know more about life at GoDaddy? Check out our GoDaddy Life social pages! Follow us to meet our team, learn more about our culture (Teams, ERG's, Locations), careers, and so much more. You're more than just your day job, so come propel your career with us.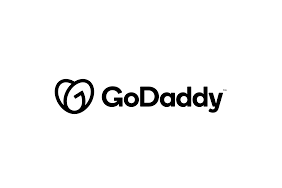 GoDaddy
GoDaddy
GoDaddy is empowering everyday entrepreneurs around the world by providing all of the help and tools to succeed online. GoDaddy is the place people come to name their idea, build a professional website, attract customers, sell their products and services, and manage their work. Our mission is to give our customers the tools, insights and the people to transform their ideas and personal initiative into success. To learn more about the company, visit www.GoDaddy.com.
GoDaddy focuses on making opportunity more inclusive for all in the communities where we work, live and play across the globe. We rally behind inclusive entrepreneurship and other critical local needs that empower people to succeed through philanthropic and in-kind donations, volunteerism, strategic partnerships and advocacy.
Empower by GoDaddy is GoDaddy's global community and philanthropic program equipping entrepreneurs in underserved communities with training, tools and peer networks to accelerate their journeys. GoDaddy rallies behind entrepreneurs in underserved communities by building their confidence and skills to strengthen their small business' digital presence.  Entrepreneurs engage in customized learning experiences, work 1-1 with GoDaddy volunteer coaches and local mentors, and gain access to wrap-around services, in-kind products and networks boosting their small businesses success.
More from GoDaddy