Published 03-23-23
Submitted by 3BL Media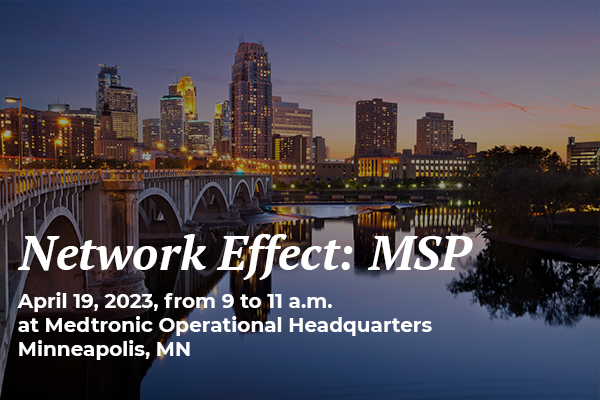 3BL is coming to a city near you to host Network Effect, a series of conversations that spur vital action on the most pressing issues of the moment. While each Network Effect is unique, every event will convene corporate leaders and practitioners for critical dialogue on sustainability and social impact issues. Attendees will also have the opportunity to connect with like-minded individuals who share a passion for making a difference and building an equitable future.
Our inaugural Network Effect event will be hosted at Medtronic's operational headquarters in Minneapolis on April 19 from 9 a.m. to 11 a.m. Medtronic is a global healthcare technology company that is dedicated to alleviating pain, restoring health, and extending life. They have made a significant impact in healthcare technology and continue to advance inclusion, diversity & equity, and protect the planet.
Register for Network Effect: MSP at no cost here.
During Network Effect: MSP, attendees will hear how leading companies and organizations are tackling a diverse range of issues, such as the future of healthcare, climate change, and racial justice. Gain insights and ideas you can take back to your team from convesations including:
One:One Interview with Torod Neptune, SVP and Chief Communications Officer at Medtronic
Research Reveal: The Changing Language of ESG Communications with Alisa Miller, CEO, Pluralytics
Corporate Purpose Journey Panel featuring Michael Stroik, VP Community Relations at 3M, Leah Battin Senior Associate Company Advisory at CECP and other leading brands from Minnesota
Admission is free and breakfast is included.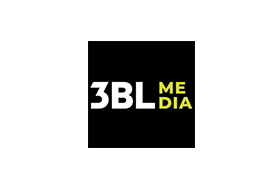 3BL Media
3BL Media
3BL Media is the world's leading communications partner for purpose-driven organizations. Through content distribution, multi-media promotion and hands-on learning experiences, we connect organizations to an unrivaled network of sustainability professionals, journalists, bloggers, investors, academics, policymakers and influencers who are passionate about engaging on topics like education, environment, community involvement, supply chain and circular economy, volunteering and the Sustainable Development Goals.
More from 3BL Media