Published 03-22-23
Submitted by Aflac Incorporated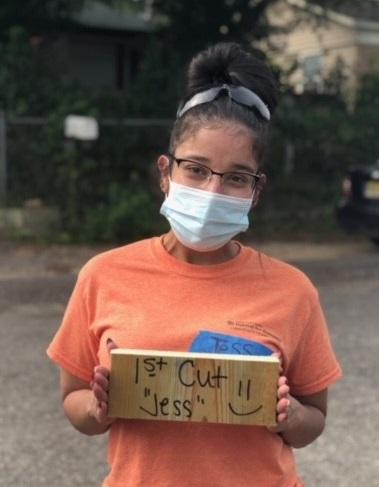 West Columbia, South Carolina will welcome the first new house to be built on Monticello Street in nearly 60 years, thanks to Central South Carolina Habitat for Humanity, Aflac and other community organizations. For new homeowner, Jazenia, it's more than a house. It's a home built on promise, hope and the legacy of women.
On March 8, International Women's Day, Aflac employees in Columbia joined Jazenia, her family and community leaders to celebrate the groundbreaking for her new home, a Habitat for Humanity Women Build project. Women Build empowers women, offers them the opportunity of affordable homeownership and puts a spotlight on equity. A Yale University School of Management study1 shows women pay more to buy a home and earn less when they sell it — and that "overall, gender differences in housing explain up to 30% of the gender gap in wealth accumulation."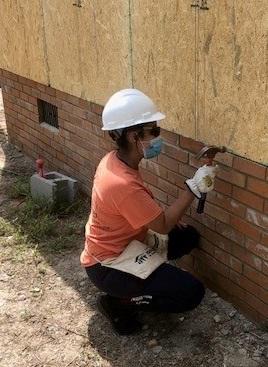 Amplifying equity, one nail at a time
Melody Hodge, director of Account Management at Aflac, is a longtime resident of West Columbia. At the groundbreaking celebration, Melody welcomed Jazenia and her family to the neighborhood and offered words of support and encouragement.
"As women, we are stronger than we realize, and with the help of friends, neighbors and organizations like these, we manage to find a way forward, even when every obstacle is thrown into our paths. It gives me hope to be part of events like these and part of organizations like Aflac and Habitat for Humanity that empower people to open gateways toward progress. It gives me hope because this is our chance to make a real, tangible difference in the lives of families, one home at a time. Thank you, Jazenia, for allowing Aflac to be part of your family story," said Melody.
Before Jazenia was selected as a Habitat for Humanity homeowner, she immersed herself in the organization's service projects so she could learn new skills, serve her community and help revitalize neighborhoods. Jazenia has logged more than 400 volunteer hours to build homes for others. Now, she will help build her own home and looks forward to teaching her children about the responsibility of home ownership.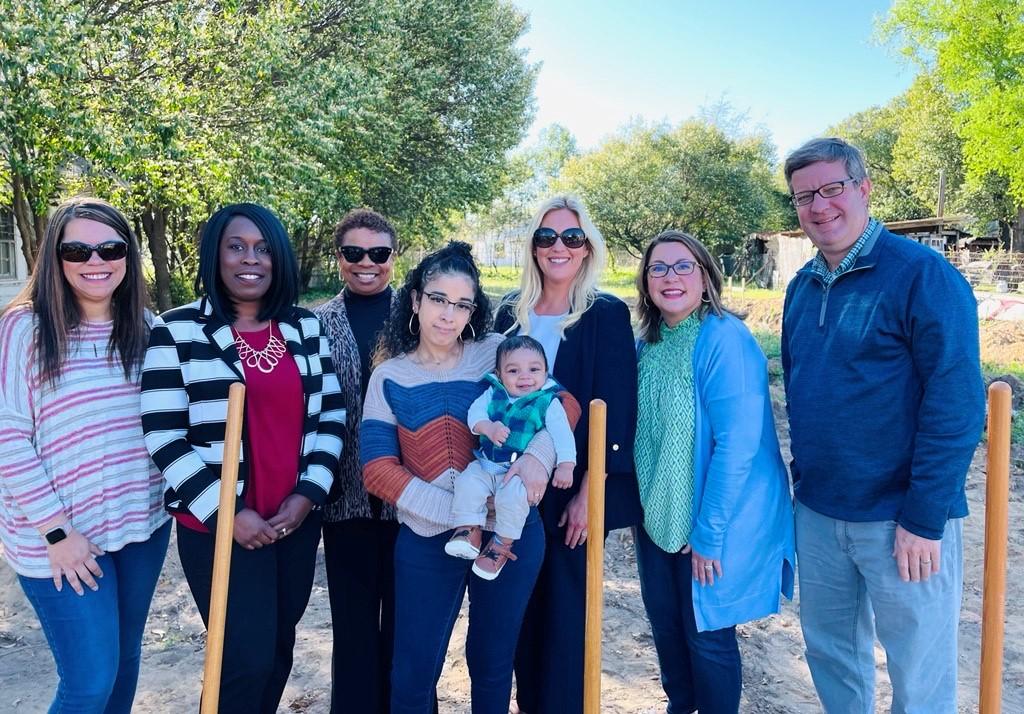 Tearing down barriers to build walls 
Aflac employees will join Jazenia and others to build her new home in late March. With every wall they put up together, they'll tear down barriers to new home ownership while shining a light on equity for women.
"Aflac is proud to support Habitat for Humanity's efforts to provide affordable and equitable homeownership for women like Jazenia and her family," said Bob Ruff, senior vice president, Aflac Group Voluntary Benefits. "On International Women's Day, Aflac celebrates the contributions and accomplishments of women, and it reminds us of the importance of diversity and equality. Our Aflac team is honored to help build Jazenia's home through sponsorship support and our many volunteers working alongside the great team at Habitat for Humanity."
1 "The housing gender gap: Why women still face roadblocks in homeownership, home equity and home values" https://www.bankrate.com/home-equity/women-and-homeownership/ | Yale University School of Management study, "The Gender Gap in Housing Returns." https://paulgp.github.io/papers/Gender_Gap_in_Housing_Returns.pdf
Aflac | WWHQ | 1932 Wynnton Road | Columbus, GA 31999
Z2300190 EXP 3/24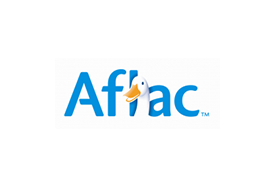 Aflac Incorporated
Aflac Incorporated
Aflac is a Fortune 500 company, providing financial protection to more than 50 million people worldwide. When a policyholder or insured gets sick or hurt, Aflac pays cash benefits fairly, promptly and directly to the insured. For more than six decades, Aflac voluntary insurance policies have given policyholders the opportunity to focus on recovery, not financial stress.
More from Aflac Incorporated