Published 03-22-23
Submitted by Duke Energy
By Jessica Wells
Thinking about what's possible, Laurel Meeks said, is one of her favorite parts of her job.
As director of renewable energy development, based in Charlotte, N.C., her team is responsible for adding battery storage in Duke Energy's six states.
"It gets me excited every morning. Every day, we ask ourselves, 'How do we get to that clean energy future?'" she said. "It's going to take a lot of bright minds and strategic thinking to get to the future we know we're going to realize."
Batteries will help Duke Energy add significantly more carbon-free energy sources, like solar, while improving reliability in a cost-effective way. By 2035, the company expects to have 30 gigawatts (GW) of renewables on its system and plans to accelerate its investment in batteries to support these resources and its goal of net-zero carbon emissions by 2050.

Meeks was raised in North Carolina by parents who are also interested in making energy more sustainable. They own a company that performs energy audits and install insulation and sealing. She worked with them, earned two degrees from the University of North Carolina at Chapel Hill, and continued with a career in sustainable energy.
She joined Duke Energy four years ago and said the role is the perfect combination of her interests.
"Energy is a resource we all count on. We need it to power our lives. We need it to power our communities and economy," Meeks said. "It's an area that's undergoing rapid transformation, and we need to transform to become more sustainable as an industry. That sustainability aspect really keeps me going in my role every day."
Meeks used green and orange markers on a whiteboard to sketch how batteries benefit the grid.
Like the batteries in your phone or laptop, the ones connected to the energy grid allow operators to charge the grid when power plants are generating more electricity than needed. Then, when customers need more energy than power plants are producing, the battery will be ready.
"It's a balancing mechanism," she said.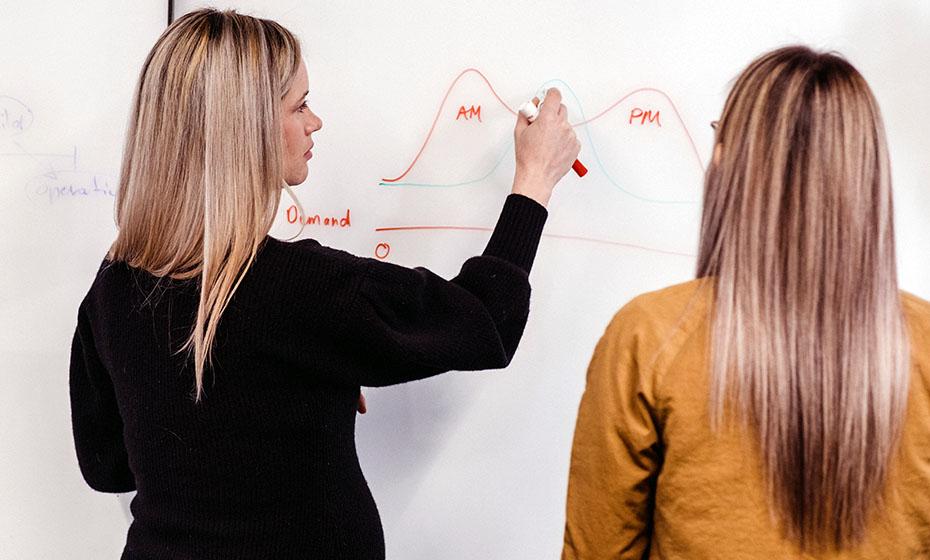 Batteries will be more important as Duke Energy and other companies add renewables because they will help smooth the swings in generation from intermittent sources like solar.
"(Solar) only produces when the sun is up, so you can use battery energy storage to charge during that time – from clean energy resources – then dispatch when customers need to turn on their lights and their coffee machines," she said, "for instance, during winter mornings and evenings when the sun is not shining."
This growing importance is why Duke Energy and others are exploring advanced battery technologies that address two major challenges – duration and cost. For example, Duke Energy is testing a battery technology that can store and discharge electricity up to three times longer than today's technology.
But batteries can do more than store energy. In addition to being a backup source of power, batteries can help strengthen the grid by managing the flow of electricity. The swings in solar generation as the sun shifts causes fluctuations in voltage and frequency, which can result in flickering lights or power outages. Grid-connected batteries can stabilize it.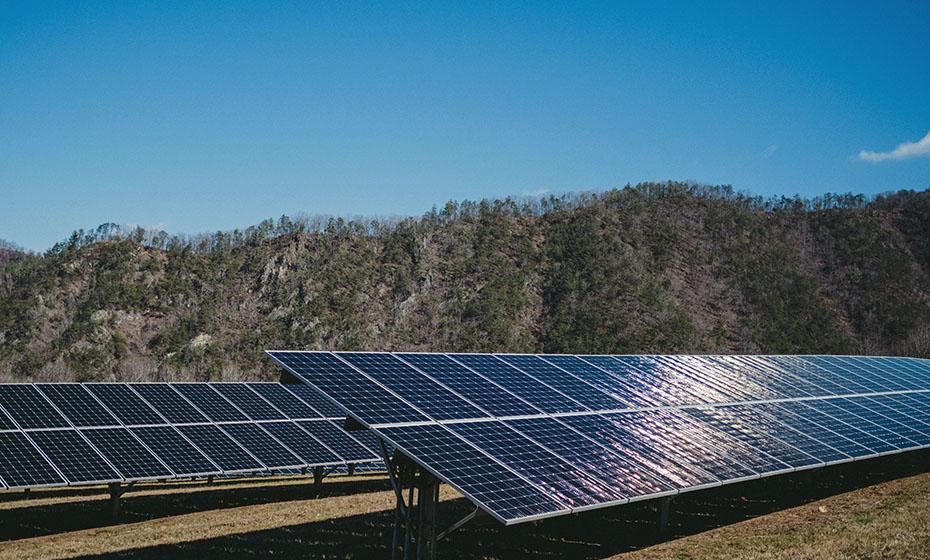 "Grid operations are complex," she said, "so we're adding more renewables and less carbon while maintaining the same affordability and reliability that customers count on."
Meeks recently worked on Duke Energy's most advanced solar-and-battery microgrid, in Hot Springs, N.C.
The 2-megawatt solar installation is paired with a 4.4-megawatt battery that provides backup power and reliability for the remote mountain town of 500 people in Pisgah National Forest.
Hot Springs receives electricity from power lines that run through about 10 miles of rugged terrain. That means there are limited options for rerouting electricity and frequent, extended outages until repairs are made.
"Duke Energy has numerous smaller microgrids on our system, but this is our first microgrid that can power an entire small town if its main power line experiences an outage," said Jason Handley, general manager of Duke Energy's Distributed Energy Group.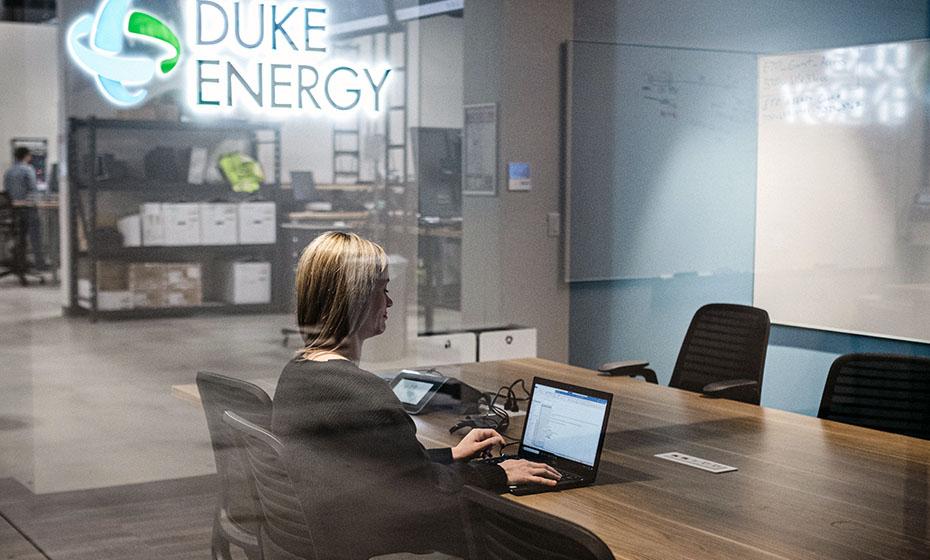 The Hot Springs microgrid, Meeks said, will help the team continue to learn how to integrate similar systems in Indiana and Florida.
As part of its net-zero carbon emissions goal, Duke Energy plans to have nearly 30 gigawatts of energy storage operating by 2050. Much of that will be battery storage.
Meeks' team is continuously looking for potential battery sites to make that goal a reality. Once they find a site that meets environmental and logistical requirements, her team takes the project from construction to completion.
It requires working with residents and teams from across the company including engineering, construction, grid operations and planning.
"It takes a creative mindset," she said. "You're never static in your role if you're working in the energy industry today."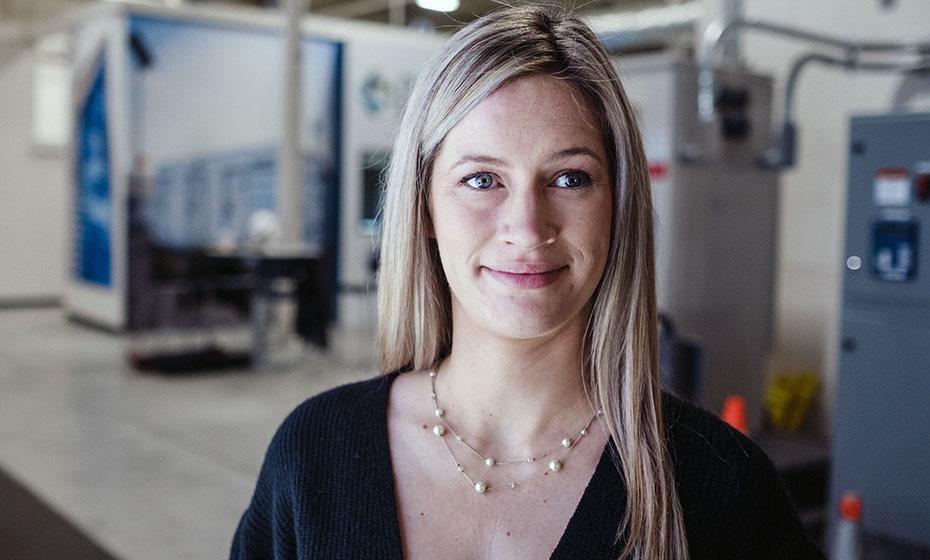 As the investments in grid modernization, renewable energy and emerging technologies like batteries grow, Meeks said she would encourage others – especially women – to consider a career in energy.
She looks forward to finding new sites to deploy batteries but also the idea of reimagining retired coal-fired power plants as new homes for batteries and microgrids. These sites could be a good fit for new, carbon-free power sources since they already have a community familiar with the company and infrastructure to transmit electricity, which means lower construction costs.
"It's a really exciting concept to not only reimagine the grid of the future but reimagine the sites that have been utilized traditionally for power plants as a part of the clean energy transition," she said. "We really are planting the seeds of the future."
View original content here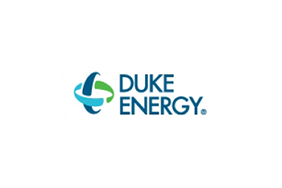 Duke Energy
Duke Energy
Duke Energy (NYSE: DUK), a Fortune 150 company headquartered in Charlotte, N.C., is one of America's largest energy holding companies. Its electric utilities serve 8.2 million customers in North Carolina, South Carolina, Florida, Indiana, Ohio and Kentucky, and collectively own 50,000 megawatts of energy capacity. Its natural gas unit serves 1.6 million customers in North Carolina, South Carolina, Tennessee, Ohio and Kentucky. The company employs 27,600 people.
Duke Energy is executing an ambitious clean energy transition to achieve its goals of net-zero methane emissions from its natural gas business by 2030 and net-zero carbon emissions from electricity generation by 2050. The company has interim carbon emission targets of at least 50% reduction from electric generation by 2030, 50% for Scope 2 and certain Scope 3 upstream and downstream emissions by 2035, and 80% from electric generation by 2040. In addition, the company is investing in major electric grid enhancements and energy storage, and exploring zero-emission power generation technologies such as hydrogen and advanced nuclear.
Duke Energy was named to Fortune's 2023 "World's Most Admired Companies" list and Forbes' "World's Best Employers" list. More information is available at duke-energy.com. The Duke Energy News Center contains news releases, fact sheets, photos and videos. Duke Energy's illumination features stories about people, innovations, community topics and environmental issues. Follow Duke Energy on Twitter, LinkedIn, Instagram and Facebook.
More from Duke Energy