Published 03-22-23
Submitted by Truist
During its Inspiring Conversations audio series, Truist Foundation President Lynette Bell sits down with various partners of the foundation so they can share the amazing work their organizations are doing to make a difference in their respective communities.
In the second installment of Inspiring Conversations, Lynette hosts an insightful discussion with Alan Alvarez, director of Educational Programs for the Miami Bayside Foundation. This woman-led community development financial institution (CDFI) uplifts historically disadvantaged business owners with a program that teaches them how to use social media and modern technology tools to build their businesses. The work became increasingly important as BIPOC-owned small businesses were disproportionately impacted during the Covid-19 pandemic.
To learn more, listen to Lynette's conversation with Alan.
About Truist Foundation
Truist Foundation is committed to Truist Financial Corporation's (NYSE: TFC) purpose to inspire and build better lives and communities. Established in 2020, Truist Foundation makes strategic investments in nonprofit organizations to help ensure the communities it serves have more opportunities for a better quality of life. Truist Foundation's grants and activities focus on building career pathways to economic mobility and strengthening small businesses. Learn more at truist.com/foundation.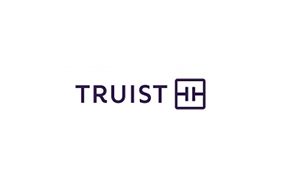 Truist
Truist
Truist Financial Corporation is a purpose-driven financial services company committed to inspiring and building better lives and communities. Truist has leading market share in many high-growth markets in the country. The company offers a wide range of services including retail, small business and commercial banking; asset management; capital markets; commercial real estate; corporate and institutional banking; insurance; mortgage; payments; specialized lending; and wealth management. Headquartered in Charlotte, North Carolina, Truist is a top 10 U.S. commercial bank. Truist Bank, Member FDIC. Learn more at Truist.com.
More from Truist