Published 03-22-23
Submitted by Marathon Petroleum Corp.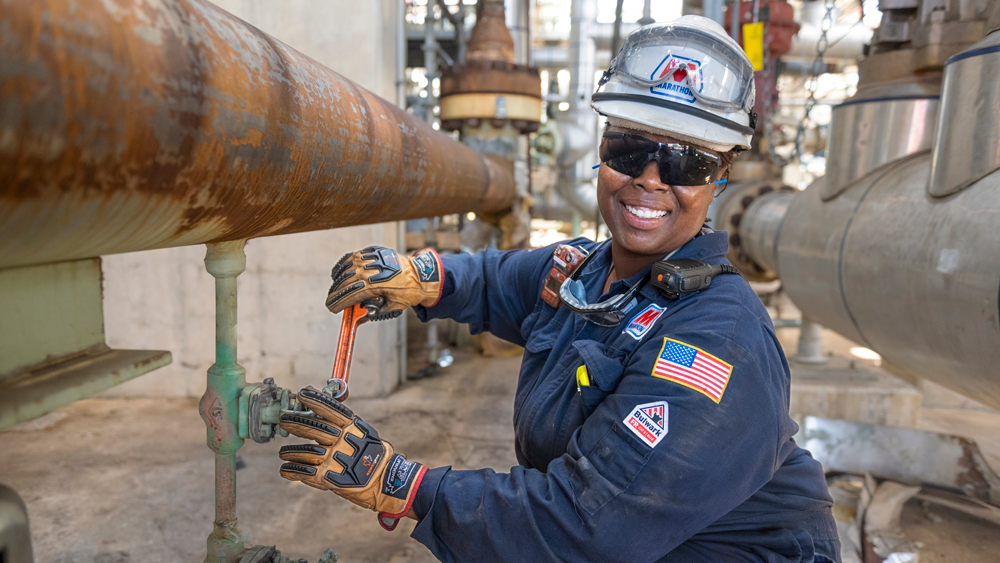 Dynita McCaskill, known to her friends and family as Lady Dy, is one of the few female operators at the Detroit refinery. She says it's a great career for anyone who loves learning and being busy.
McCaskill graduated with a Bachelor of Science from Central Michigan University. After graduation, she started working in an office doing payroll and accounting, but she quickly found that it wasn't a good fit for her.
"I'm far too curious to be at a desk," said McCaskill. "There are only so many ways you can do accounts payable. I need to learn something new every day and be excited every day about what I do."
That being the case, it wasn't long before McCaskill left the office job to start a career in operations. She worked as an operator for the City of Detroit Water Department for 18 years. In 2015, she joined Marathon Petroleum as a field operator and has loved it ever since.
"Today, I get the rush that I was looking for in a job," said McCaskill. "I'm constantly using my mind to solve problems, and I learn something new every day. It's exciting and keeps me interested."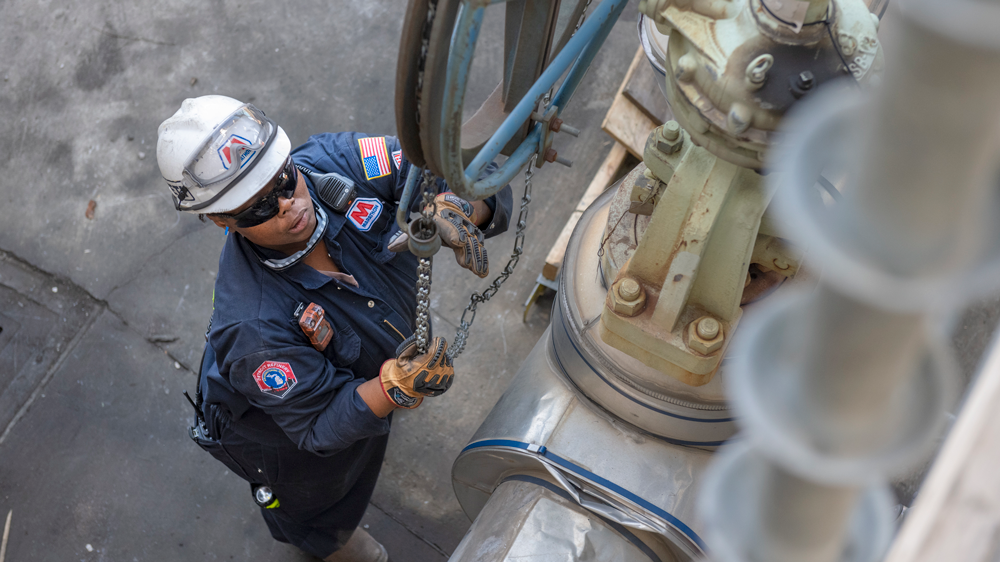 As a field operator, McCaskill is responsible for monitoring the equipment that processes crude oil at the refinery. She's checking for potential leaks and issues, communicating with the foreman, writing work requests, and prepping equipment for the maintenance team.
"I'm constantly using my mind to solve problems, and I learn something new every day. It's exciting and keeps me interested."
"A major part of my job is to identify problems before they happen," said McCaskill. "I focus on making sure I'm safe, and the people around me are safe. Our team is also focused on making sure that the community around us is safe. We are constantly looking and listening for any changes that need to be addressed."
She acknowledges that it can be labor intensive at times but shared that any woman interested in the field could do this job. She says her co-workers, who are mainly men, do everything possible to make sure she is successful on the job.
"In Complex 2 where I work at the refinery, I have never felt like I couldn't do something," said McCaskill. "My team doesn't even let me ask for help. It starts with 'we are going to help you.' We trust each other. Everyone brings something to the table, and I bring something different."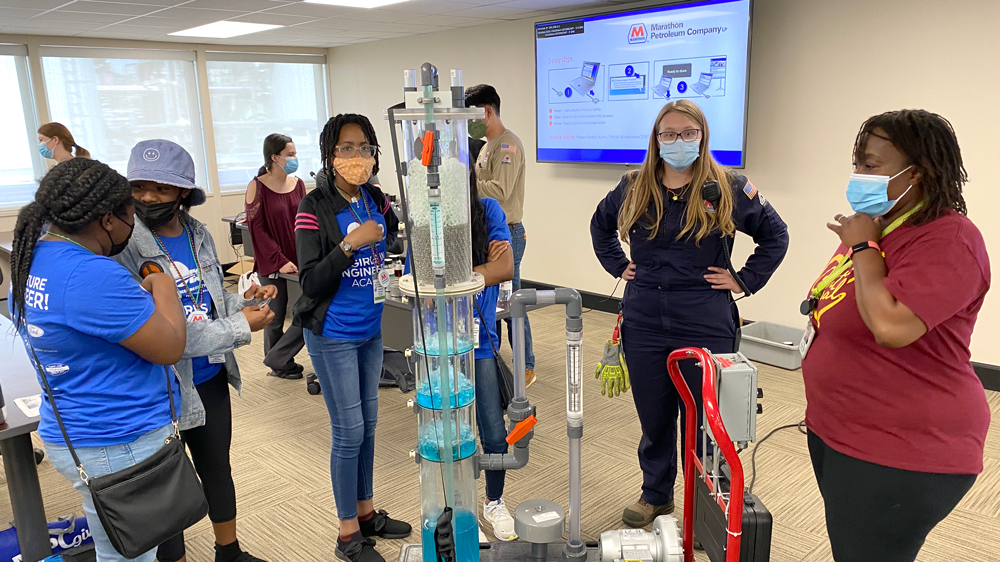 She said they all benefit from that type of camaraderie, and they keep safety as their number one priority. McCaskill is also involved in the Women's employee network chapter at the Detroit refinery to help attract, retain, inspire, support and empower other women and allies. She recently volunteered to educate students from the Girls in Engineering Academy in Detroit about engineering when they toured the refinery.
Throughout her career, McCaskill has continued her formal education on the side, earning degrees from Oakland Community College and Wayne County Community College. She's currently attending Schoolcraft College in Livonia for the Electronics Technology AAS degree to possibly move into the analyzer/instrumentation group at the refinery.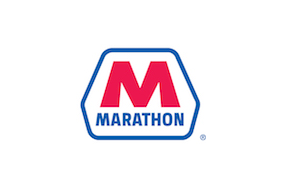 Marathon Petroleum Corp.
Marathon Petroleum Corp.
Marathon Petroleum Corporation (MPC) is a leading, integrated, downstream energy company headquartered in Findlay, Ohio. The company operates the nation's largest refining system. MPC's marketing system includes branded locations across the United States, including Marathon brand retail outlets. MPC also owns the general partner and majority limited partner interest in MPLX LP, a midstream company that owns and operates gathering, processing, and fractionation assets, as well as crude oil and light product transportation and logistics infrastructure. 
Environmental, Social and Governance Highlights
Our commitment to sustainability means striving to create shared value with our stakeholders — empowering people to achieve more, contributing to progress in our communities and protecting the environment we all share.
Our Approach
Strengthen Resiliency: Strengthening our business for today, while building durability for the future.
Innovate for the Future: Investing in the energy evolution to lower carbon intensity and capture value.
Embed Sustainability: Embracing sustainability in decision-making, in how we engage our people and in how we create value with stakeholders.
More from Marathon Petroleum Corp.