Published 03-21-23
Submitted by Tapestry, Inc.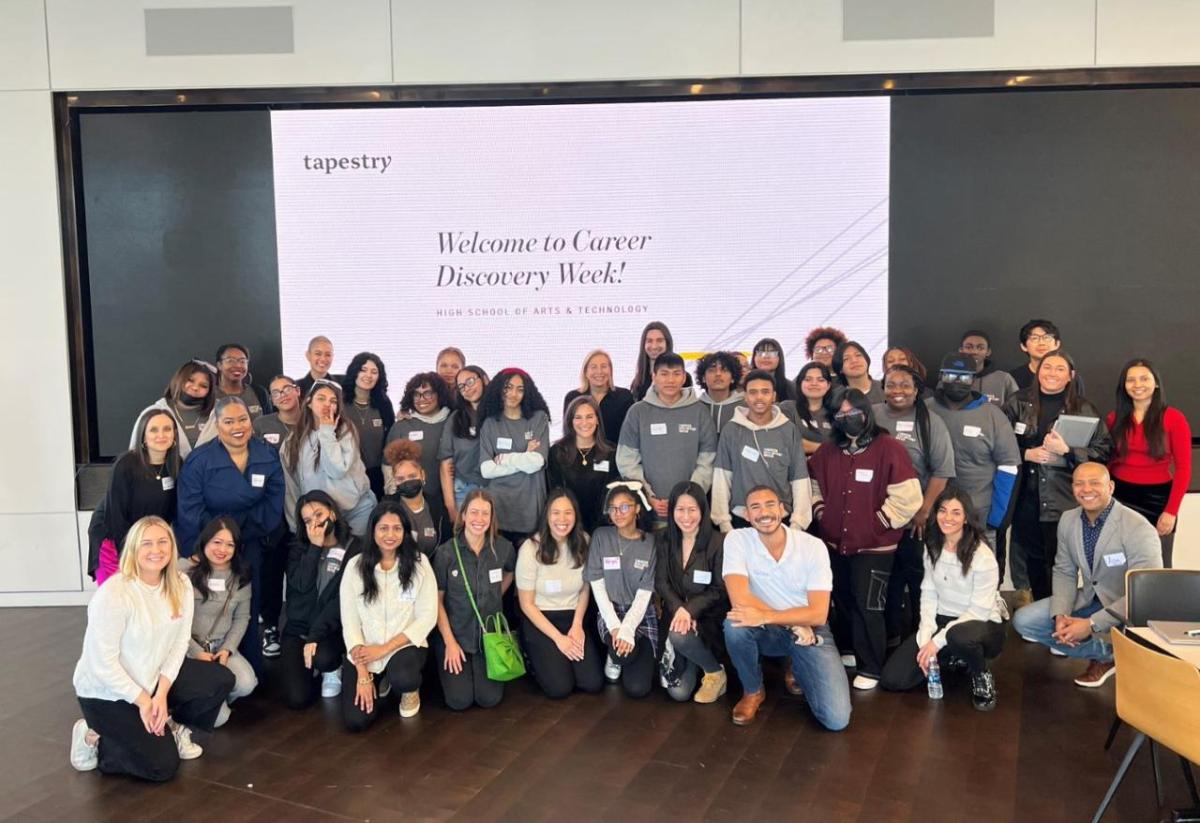 Earlier in March, Tapestry hosted 20+ students from New York City's High School of Arts and Technology at the Hudson Yards offices for Career Discovery Week. Career Discovery Week is an initiative of the Partnership for New York City and the New York City Department of Education, designed to provide tenth-grade public school students with meaningful exposure to the diverse career opportunities that are available to them in the city. Participation in Career Discovery Week allows students to build a bridge from the classroom to the world of work.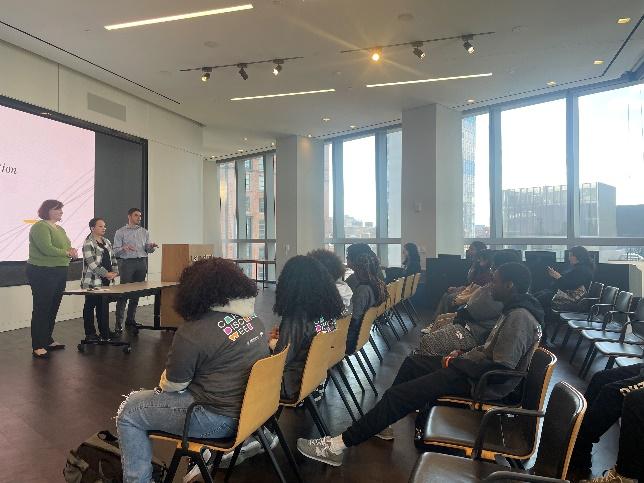 The day started with department presentations from Legal, Digital – Testing and Innovation, Global Procurement – Packaging, and Finance. The teams gave insight into a "Day in the life" across different roles, helping students understand more about the various job functions at Tapestry and increase their knowledge of career opportunities for the future.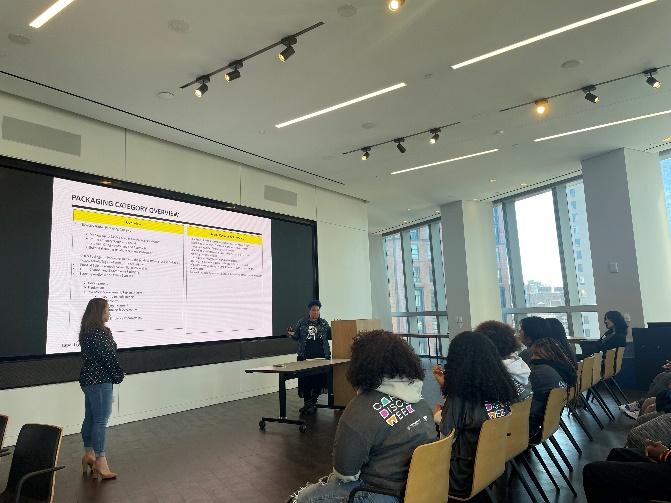 Students then worked in groups with our Tapestry volunteers for a "design challenge" where each group was tasked with creating a new product of their choice for any of our brands. In honor of International Women's Day, and guided by our Tapestry Foundation mission, the design challenge focused on two key concepts - designing a product with sustainability in mind and a focus on women's empowerment into the design concept, marketing, or other aspects of their new product.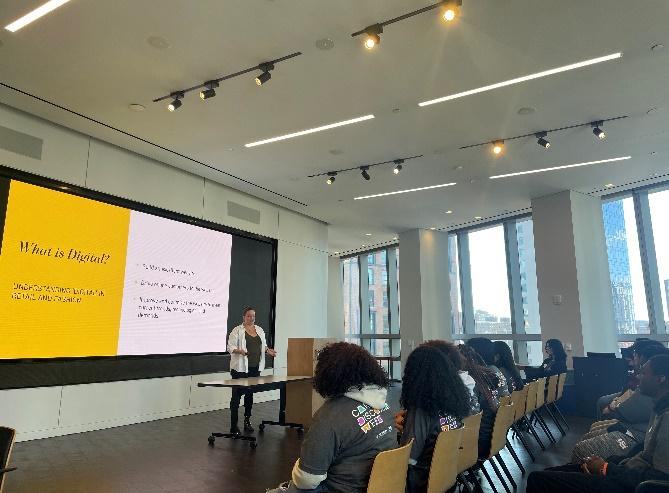 Students presented their final products to our panel of judges including:
Nicole Fields, SVP, Global Merchandising, Outlet, Coach
Asa Jerald, Sr. Director HR Business Partner, Tapestry
Sharon Kantor, Sr. Director, Communication and Content, Stuart Weitzman
Lissette Siesholtz, Sr. Director of Technical Design, kate spade new York
Checkout the winning product above.
Thank you to all of our department presenters, volunteers, and panel of judges for your time and support in making Career Discovery Week a huge success!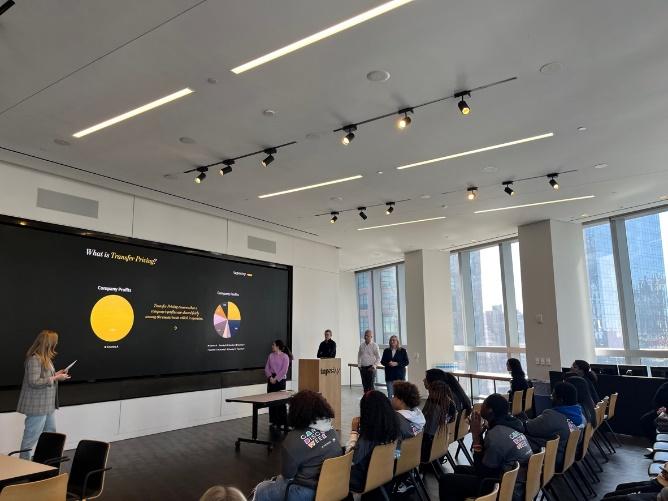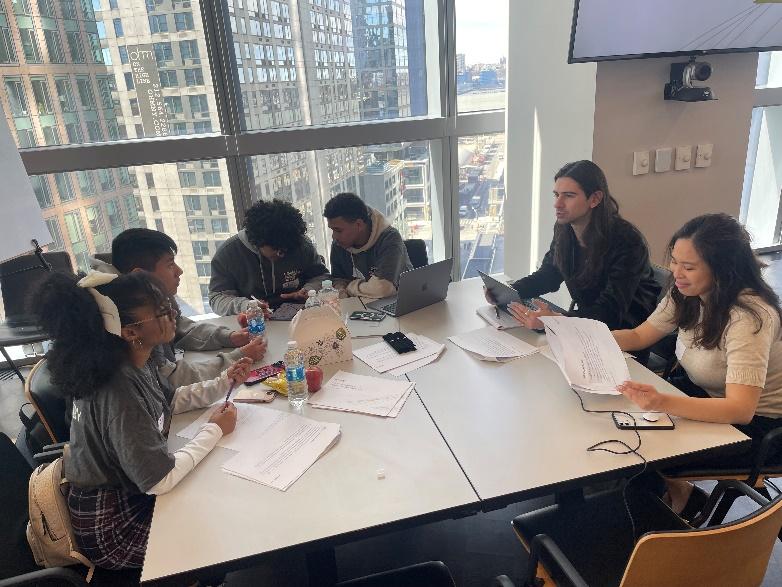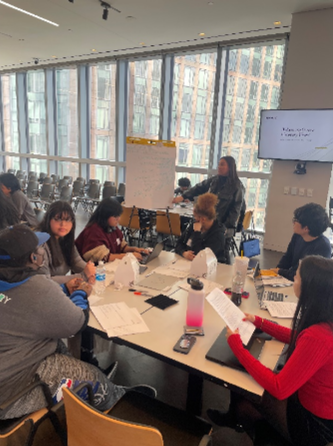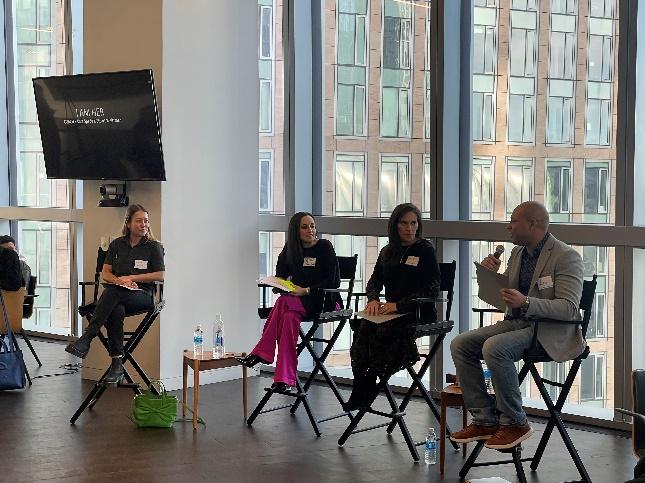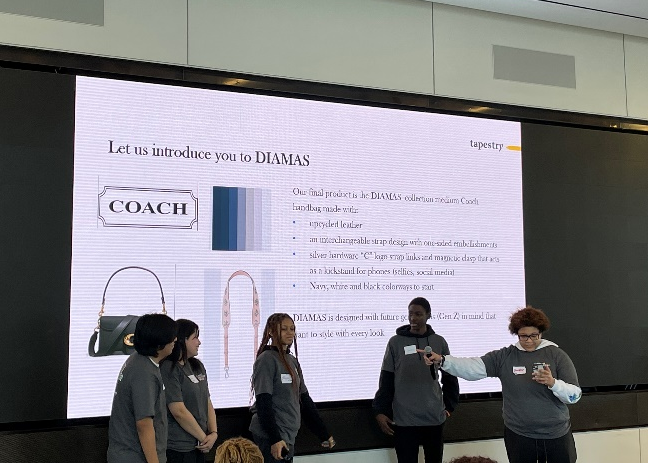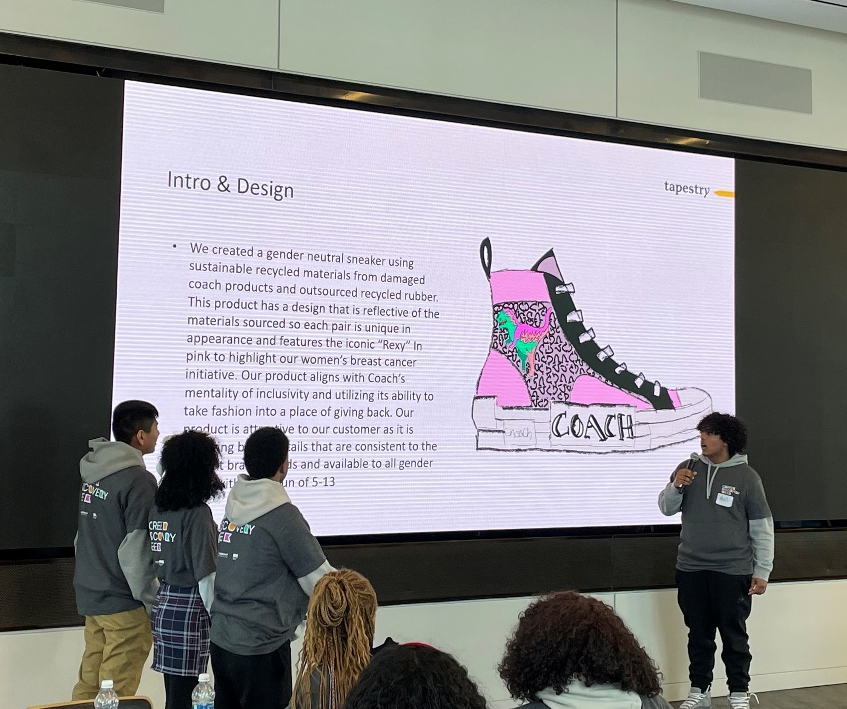 Tapestry, Inc.
Tapestry, Inc.
Tapestry, Inc. is a New York -based house of modern luxury lifestyle brands. The Company's portfolio includes Coach, Kate Spade and Stuart Weitzman . Our Company and our brands are founded upon a creative and consumer-led view of luxury that stands for inclusivity and approachability. Each of our brands are unique and independent, while sharing a commitment to innovation and authenticity defined by distinctive products and differentiated customer experiences across channels and geographies. To learn more about Tapestry, please visit www.tapestry.com. The Company's common stock is traded on the New York Stock Exchange under the symbol TPR.
More from Tapestry, Inc.