Published 03-20-23
Submitted by SAP
Software presales is a profession that has historically been dominated by men. One presales team at SAP; however, has an equal number of women. SAP's Chief Diversity & Inclusion Officer, Supriya Jha, interviews the Head of SAP SuccessFactors Solution Advisory, Chris McLellan, to understand how he became an ally for diversity & inclusion in general and women in particular.
Global Diversity and Inclusion
As a global organization with employees from more than 150 nationalities, we're proud of the rich culture we have created for our employees to be their authentic selves for our company to perform at its best.
We proactively promote diversity and inclusion, both within our workplace and in the marketplaces we serve. Our goal is to ensure that our workforce reflects the diversity of the societies and communities we work in, that our workplaces are welcoming for all, and that we serve the marketplace with a focus on rising everyone beyond the walls of SAP. We make every effort to ensure that all stages of the employee lifecycle are inclusive to enable employee success, hold leaders accountable, and build a diverse ecosystem – both internally and among our partners and customers.
For more on diversity & inclusion at SAP go to: https://www.sap.com/about/company/our-values/diversity.html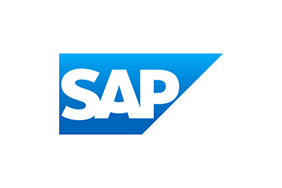 SAP
SAP
SAP's strategy is to help every business run as an intelligent, sustainable enterprise. As a market leader in enterprise application software, we help companies of all sizes and in all industries run at their best: SAP customers generate 87% of total global commerce. Our machine learning, Internet of Things (IoT), and advanced analytics technologies help turn customers' businesses into intelligent enterprises. SAP helps give people and organizations deep business insight and fosters collaboration that helps them stay ahead of their competition. We simplify technology for companies so they can consume our software the way they want – without disruption. Our end-to-end suite of applications and services enables business and public customers across 25 industries globally to operate profitably, adapt continuously, and make a difference. With a global network of customers, partners, employees, and thought leaders, SAP helps the world run better and improve people's lives.
More from SAP