Published 03-20-23
Submitted by Paramount
Twelve new participants join Nickelodeon's annual Writing and Artist Programs, designed to develop the next generation of creative voices from underrepresented communities. This year's programs are back in person at the Nickelodeon Animation Studio in Burbank for the first time since 2020, where group members will develop their skills with hands-on work. The long-running Writing Program enters its 23rd year, while 2023 marks the 12th year for the Artist Program. Both programs are overseen by the Paramount Office of Global Inclusion and aligned with the company's Content for Change initiative.
"We are thrilled to welcome the new participants and future storytellers to the Nickelodeon Writing and Artist Programs," said Marva Smalls, Paramount's Executive Vice President, Global Head of Inclusion. "For over 20 years, this program has been a catalyst for many people in the creative community to learn and develop the tools needed to launch their careers. Programs like these continue our commitment to an inclusive talent pipeline and diverse representation within both creators and the content they produce at Paramount."
The Writing Program offers aspiring television writers with unique voices from underrepresented communities the opportunity to hone their skills and launch their careers as writers on Nickelodeon's scripted live-action and animated television productions. Nickelodeon's Artist Program opens the door for talented artists with unique voices from underrepresented communities by mentoring, developing and staffing emerging artists with diverse backgrounds and experiences on the studio's animated productions in design and storyboard roles.
The Writing Program participants are:
Paige Elson: Paige Elson is a writer, actor, and comedian originally from Stockton, Calif. While studying at Pepperdine University, she created a web-series with her fellow acting peers, wrote and performed monologues, and even created, produced, and performed in a showcase for the theater department's Black performers. As a Black, biracial, queer woman raised by a single, white mother, she often explores themes of Blackness, biracial-ness, womanhood, identity, and unconventional families in her writing.
Michelle Miyoko Timm: Michelle Miyoko Timm is a biracial Japanese American from Castro Valley, Calif. She attended Las Positas Community College, where she took an acting class she loved so much that she dropped out at age 19 and moved to Los Angeles. Unfortunately, she discovered that she's a terrible actress. She did, however, find a love for improv and sketch comedy, and writing short films. Timm decided to pursue comedy writing instead, and is proudly becoming her father at the volume of her mother.
Bryan Smith and Mayanna Berrin ("Bryanna"): Bryan Smith and Mayanna Berrin are what's known in show-biz as a "Triple Threat"—they write together, they do stand up together, and they apply for writing programs together! The essence of their voice as a writing team comes from the beautiful, messy collision of their opposite lived experiences. Berrin found her comedic style in her loud, mixed Long Island family that sent her to improv classes before she could talk. Smith developed his need-for-laughter growing up as an identical twin in Colorado.
The Artist Program participants are:
Chase Mack (Storyboard Track): Chase Mack was born in Houston, Texas and spent his formative years drawing and immersing himself in animation and filmmaking through local art classes and clubs. Mack graduated from The University of Texas at Dallas with a bachelor's degree in Arts, Technology and Emerging Communications with a focus in animation. Mack continues to further his passion in storytelling so that he can inspire the next generation of artists.
Dianna Kim (General Design Track): Dianna Kim was born and raised in SoCal's South Bay, spending summers at the beach or watching cartoons. As art was still just a hobby, she studied economics at UCLA and began a career in tech marketing. When she was abruptly laid off in early 2020, Kim found joy in drawing again and she made the big decision to pursue a career in animation. Through online classes, she found a love for creating spaces and telling stories through background art.
Chad Bennett (Storyboard Track): Born and raised in St. Louis, Missouri, Bennett loved cartoons and spent most of his childhood drawing comics and characters inspired by the shows he saw on television. Thanks to the Internet and the advent of social media, Bennett discovered making silly cartoons could be a job! He pursued a degree in animation at Columbia College Chicago, where he found a deep love for storyboarding. Bennett recently moved to Los Angeles to break into the industry, hoping to share his sense of humor and his desire for complexity and diversity in the animation world.
Elise Fedoroff (CG Generalist Track): Elise Fedoroff is a Los Angeles-based 3D artist who grew up with a passion for telling stories through her art. Fedoroff secured her love for animation in the California State Summer School for the Arts pre-college program at CalArts, after which she attended Ringling College of Art and Design. There she discovered a passion for 3D modeling and texturing, and after graduating, put her skills to work in the toy industry.
Doyung Lee (Storyboard Track): Doyung Lee started his storyboarding journey two years ago, learning through mentorship programs like Rise Up Animation and Story4All, as well as numerous online resources. In college, he studied engineering where he fed his creativity by learning various forms of printmaking, building robots and coming up with eclectic art projects.
Jonathan Fernandez (General Design Track): Jonathan Fernandez is a visual development artist based in Los Angeles. As a child, he was inspired to draw and paint because of his love for television shows and movies. In college he jumped around different career paths but always found time to draw and paint. Fortunately, he stumbled upon a concept art painting that reignited his curiosity and redirected him to pursue animation.
Bikram Singh (Storyboard Track): Bikram Singh grew up in the suburbs of Sacramento, Calif. watching Saturday morning cartoons and anime. His passion for animation led him to enroll in the Animation/Illustration program at San Jose State University and there he joined the illustrious Shrunkenheadman Club. After graduating, he did design and animation work for various companies and organizations in the Sacramento area.
Richard Rodriguez (General Design Track): Richard Rodriguez is a visual development artist from Southern California with a sense of humor and lively imagination influenced by the cartoons that captivated him in his youth. Rodriguez honed his artistic skills at ArtCenter College of Design, where he discovered the power of visual storytelling. While working in animation has been his long-time goal, his greatest ambition is to entertain and inspire young audiences in the same way as storytellers have done for him.
Following in the footsteps of many others, alumni of the Writing Program currently working at Nickelodeon include Josh Brown (Story Editor, Baby Shark's Big Show), Angel Hobbs (Staff Writer, That Girl Lay Lay), Sarah Allan (Writer, Big Nate), Jeff Sayers (Staff Writer, The Loud House) and more. Additionally, Program Alumnus writer/producer Sameer Gardezi, in collaboration with his brainchild Break the Room, works closely with NWP designing and architecting innovative curricula for the workshops and writers' rooms exercises. Alumni of the Artist Program include Roger Hernandez (CG Generalist, Big Nate), Dominique Evans (Visual Development Artist, Transformers: EarthSpark), Sarah Jacques (Art Director, Santiago of the Seas), Jasmine Reyes (Storyboard Revisionist, Big Nate), Anna Hill (Storyboard Artist, The Loud House), Carl Edward Mongan (Storyboard Revisionist, Kamp Koral: SpongeBob's Under Years), Marisa Torres (Visual Development Artist, Santiago of the Seas & Rock, Paper, Scissors), Jake Kim (Storyboard Revisionist, Shimmer & Shine). Outside of Nickelodeon, alumni of both Programs have gone on to create shows and hold staff positions at every major studio and network.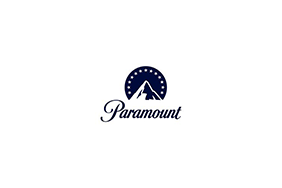 Paramount
Paramount
About Paramount Global
Paramount Global (NASDAQ: PARA, PARAA) is a leading global media and entertainment company that creates premium content and experiences for audiences worldwide. Driven by iconic studios, networks and streaming services, its portfolio of consumer brands includes CBS, Showtime Networks, Paramount Pictures, Nickelodeon, MTV, Comedy Central, BET, Paramount+, Pluto TV and Simon & Schuster, among others. The company delivers the largest share of the U.S. television audience and boasts one of the industry's most important and extensive libraries of TV and film titles. In addition to offering innovative streaming services and digital video products, Paramount Global provides powerful capabilities in production, distribution and advertising solutions.
More from Paramount