Published 03-17-23
Submitted by Whole Foods Market Foundations

Suppliers of Whole Foods Market are empowering microentrepreneurs, primarily women, with economic opportunity. These generous brands fund microloans for entrepreneurs living in poverty so they can start or expand a small business, often home-based. With a small loan of around $200, an entrepreneur can purchase essential needs for their small enterprises, such as products for a food stand, equipment for a sewing business, or tools for a small-scale farm.  Profits from their microbusinesses provide these entrepreneurs the opportunity to lift themselves and their families out of poverty, one loan at a time.

Celebrating the economic achievements of women in March

Every year, we celebrate the economic achievements of women microcredit clients in March during Women's History Month. Supporting brands are invited to help further our mission by funding additional microloans. Brands that donate $25,000 in March to fund microcredit are recognized as members of Whole Planet Foundation's Poverty Is Unnecessary Fund. This month's generous donors include SheaMoisture, Lundberg Family Farms, MaryRuth's, Schmidt's and So Delicious.

SheaMoisture

SheaMoisture is a global beauty and personal care leader committed to serving the Black community through strategic investment and community give back. SheaMoisture recognizes the power of entrepreneurship in addressing racial inequality with the belief that commerce can bring true economic independence. Every year SheaMoisture reinvests at least 1% of net sales directly into economic opportunities for underserved entrepreneurs and Black business owners. Every purchase provides investments that support funding for Black-owned business, entrepreneurial education, crisis response, equitable purchasing, and ethical sourcing. SheaMoisture develops no compromise beauty products that help every member of the Black community live their healthiest, most beautiful lives. Shea butter is one of the brand's core ingredients, praised for its hydrating and nourishing properties, and sourced from women-led cooperatives in West Africa, providing fair wages and creating economic opportunities. SheaMoisture supports Whole Planet Foundation and a shared mission to reinvest back in our communities globally. To date, SheaMoisture has funded more than 430 microloans for entrepreneurs around the globe living in poverty. These microloans help create income-generating opportunities for those that are in most need of a hand up. 
Learn how you can help support our mission at wholeplanetfoundation.org.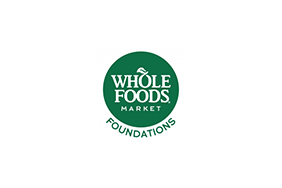 Whole Foods Market Foundations