Published 03-17-23
Submitted by Aflac Incorporated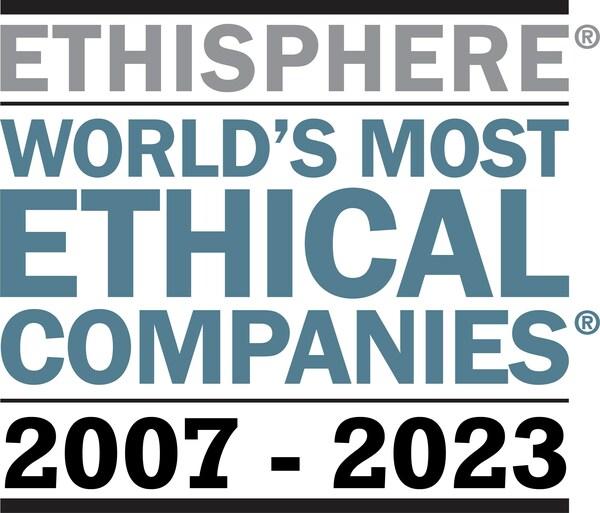 Originally published on Aflac Newsroom
COLUMBUS, Ga., March 17, 2023 /CSRwire/ - Aflac Incorporated, a leading provider of supplemental health insurance in the U.S., is once again recognized by Ethisphere, a global leader in defining and advancing the standards of ethical business practices, as one of the World's Most Ethical Companies. This is the 17th consecutive year that Aflac has appeared on this prestigious list, making it the only insurance company in the world to appear every year since the inception of the award in 2007. In 2023, 135 honorees were recognized, spanning 19 countries and 46 industries.
"As a company, we do not sell a tangible product; we sell a promise to be there when our policyholders need us most. This recognition is especially important for us, as a company that not only cares deeply about customers, but the way we serve them," Aflac Chairman and CEO Dan Amos said. "This honor, for a remarkable 17 consecutive years, provides confirmation of our consistent efforts to operate with integrity, not only because it makes good business sense, but because it is simply the right thing to do."
Aflac maintains robust governance that includes a commitment to integrity in doing business and a strong sense of corporate social responsibility that focuses on matters that are core to the Company. Aflac's CareGrants program, for example, provides needed assistance to individuals and organizations facing difficult times as a result of the gaps that exists between health care costs and what health insurance covers. In addition, Aflac supports children with cancer and sickle cell disease through its award-winning My Special Aflac Duck® initiative.
Aflac also recently published its second Sustainability Bond Report two years after issuing its first sustainability bond on March 8, 2021. The report details how $397 million, which represents 100% of the net proceeds, has been allocated to four Eligible Categories under Aflac Incorporated's Sustainability Bond Framework: Communities, Green Buildings, Renewable Energy and Socioeconomic Advancement and Empowerment.
"In today's ecosystem, all businesses, large and small, are analyzed for not only the products and services they offer, but for who they are and what they represent," said Aflac Incorporated President and Chief Operating Officer Frederick J. Crawford. "Call it ESG or CSR, but we have an obligation to be strong stewards of our environment, a good neighbor in the community, and reliable leaders who demonstrate honor and integrity across the business. But CSR and ESG aren't just the responsibility of a committee or an executive, it is part of our DNA shared by the entire company. We are honored that Ethisphere has recognized our efforts to do what is right."
"Ethics matter. Organizations that commit to business integrity through robust programs and practices not only elevate standards and expectations for all, but also have better long-term performance," said Ethisphere CEO Erica Salmon Byrne. "We continue to be inspired by the World's Most Ethical Companies honorees and their dedication to making real impact for their stakeholders and displaying exemplary values-based leadership. Congratulations to Aflac for earning a place in the World's Most Ethical Companies community." 
Methodology and Scoring
Grounded in Ethisphere's proprietary Ethics Quotient®, the World's Most Ethical Companies assessment process includes more than 200 questions on culture, environmental and social practices, ethics and compliance activities, governance, diversity and initiatives that support a strong value chain. The process serves as an operating framework to capture and codify the leading practices of organizations across industries and around the globe.
Ethics & Performance
Ethisphere's 2023 Ethics Index, the collection of publicly traded companies recognized as recipients of this year's World's Most Ethical Companies designation, outperformed a comparable index of large-cap companies by 13.6 percentage points over a five-year period.
Honorees
To view the full list of this year's honorees, visit the World's Most Ethical Companies website at https://worldsmostethicalcompanies.com/honorees.
Learn more about Aflac Incorporated's sustainability and ESG efforts at investors.aflac.com/sustainability.
ABOUT AFLAC INCORPORATED
Aflac Incorporated (NYSE: AFL), a Fortune 500 company, has helped provide financial protection and peace of mind for more than 67 years to millions of policyholders and customers through its subsidiaries in the U.S. and Japan. In the U.S., Aflac is the number one provider of supplemental health insurance products.1 In Japan, Aflac Life Insurance Japan is the leading provider of cancer and medical insurance policies in force. In 2021, the company became a signatory of the Principles for Responsible Investment (PRI). In 2022, the company was included in the Dow Jones Sustainability North America Index for the ninth year, the World's Most Ethical Companies by Ethisphere for the 16th consecutive year, Fortune's World's Most Admired Companies for the 22nd time and Bloomberg's Gender-Equality Index for the fourth consecutive year. To find out how to get help with expenses health insurance doesn't cover, get to know us at aflac.com or aflac.com/espanol. Investors may learn more about Aflac Incorporated and its commitment to ESG and social responsibility at investors.aflac.com under "Sustainability."
ABOUT ETHISPHERE
Ethisphere® is the global leader in defining and advancing the standards of ethical business practices that fuel corporate character, marketplace trust, and business success. Ethisphere has deep expertise in measuring and defining core ethics standards using data-driven insights that help companies enhance corporate character. Ethisphere honors superior achievement through its World's Most Ethical Companies® recognition program, provides a community of industry experts with the Business Ethics Leadership Alliance (BELA), and showcases trends and best practices in ethics with Ethisphere Magazine. Ethisphere also helps to advance business performance through data-driven assessments, guidance, and benchmarking against its unparalleled data: the Culture Quotient dataset focused on ethical culture and featuring the responses of 2+ million employees around the world; and the Ethics Quotient dataset, featuring 200+ data points highlighting the ethics, compliance, social, and governance practices of the World's Most Ethical Companies. For more information, visit https://ethisphere.com.
Media contact: Jon Sullivan, 706-763-4813 or jsullivan@aflac.com
Analyst and investor contact: David A. Young, 706-596-3264, 800-235-2667 or dyoung@aflac.com
1 LIMRA 2021 US Supplemental Health Insurance Total Market Report 
SOURCE Aflac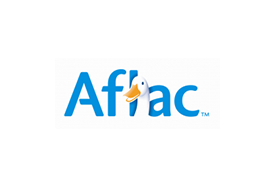 Aflac Incorporated
Aflac Incorporated
Aflac is a Fortune 500 company, providing financial protection to more than 50 million people worldwide. When a policyholder or insured gets sick or hurt, Aflac pays cash benefits fairly, promptly and directly to the insured. For more than six decades, Aflac voluntary insurance policies have given policyholders the opportunity to focus on recovery, not financial stress.
More from Aflac Incorporated