Published 03-17-23
Submitted by Applied Materials
Applied Materials is pleased to join the SEMI Semiconductor Climate Consortium (SCC) Governing Council.  SEMI, the industry association serving the global electronics manufacturing and design supply chain, and the new Semiconductor Climate Consortium (SCC), a group formed by companies across the semiconductor value chain to accelerate the ecosystem's reduction of greenhouse gas emissions. Council members will guide the SCC in its mission to reduce emissions across the global semiconductor value chain, including setting priorities based on a member survey and forming working groups and their objectives.
SCC members are committed to working toward the following pillars and objectives:
Collaboration – Align on common approaches, technology innovations and communications channels to continuously reduce greenhouse gas emissions.
Transparency – Publicly report progress and Scope 1, 2 and 3 emissions annually.
Ambition – Set near- and long-term decarbonization targets with the aim of reaching net zero emissions by 2050.
As one of the founding SCC members, Chris Librie, Senior Director – ESG at Applied was recently elected to the Council, and is "… energized by the consortium's mission to decarbonize the semiconductor industry, and by working on the council with great partners like ASM, Intel, Samsung, DuPont, Schneider Electric and Google."
Read more on the founding SCC Members and SCC Governing Council.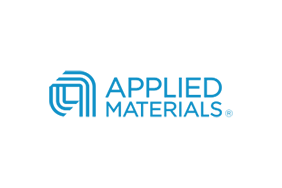 Applied Materials
Applied Materials
About Applied Materials
Applied Materials, Inc. (Nasdaq: AMAT) is the leader in materials engineering solutions used to produce virtually every new chip and advanced display in the world. Our expertise in modifying materials at atomic levels and on an industrial scale enables customers to transform possibilities into reality. At Applied Materials, our innovations make possible a better future. Learn more at www.appliedmaterials.com
More from Applied Materials