Published 03-16-23
Submitted by KeyBank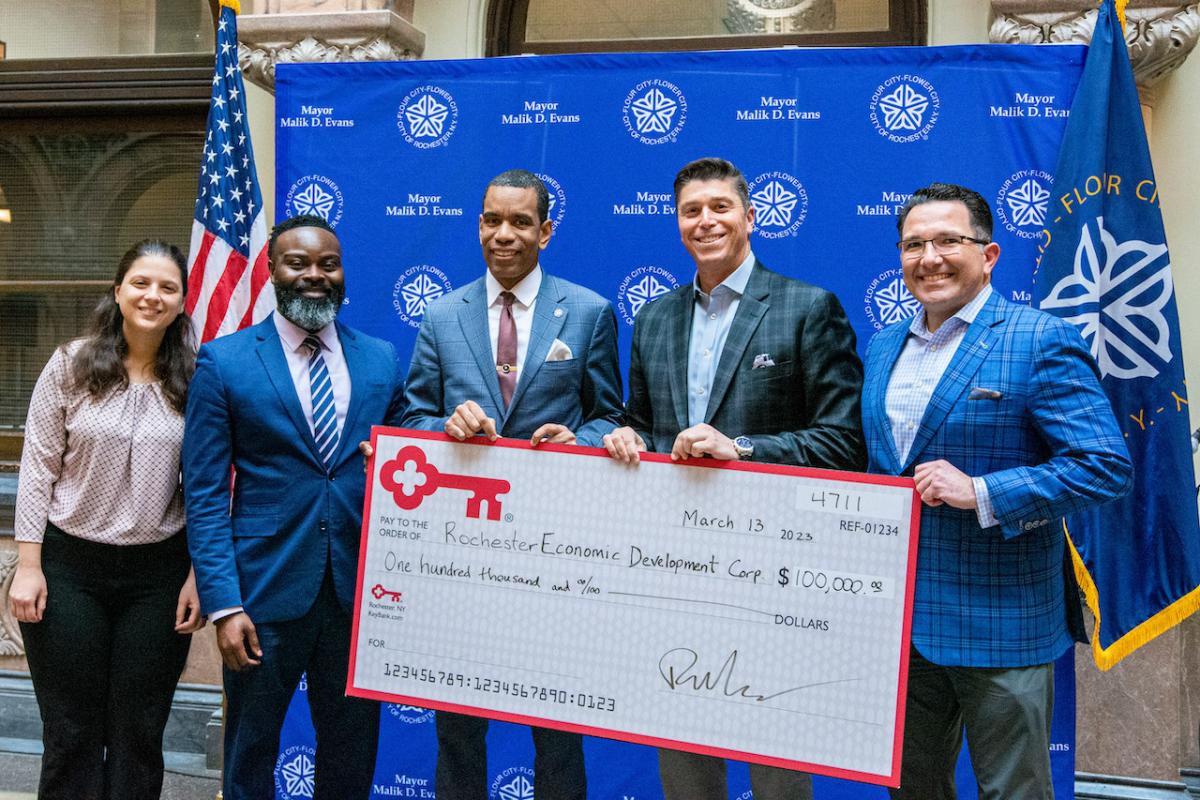 Rochester, N.Y. Mayor Malik D. Evans announced the receipt of a $100,000 grant from KeyBank to support the City's Office of Financial Empowerment's FEC ("Financial Empowerment Center") program. The funding will allow the FEC to expand its efforts to promote homeownership for low-income families, support small businesses, and serve more individuals from the re-entry population.
"I am extremely grateful for KeyBank's generous financial gift that will go a long way to helping more citizens learn how to establish good credit, pay down debt, utilize safe banking, and increase their savings," said Mayor Evans. "The FEC program is an empowering asset for families and entrepreneurs that equalizes opportunities by providing the necessary financial tools to build a brighter future and improve quality of life."
"KeyBank's purpose is to help the communities we serve thrive. We are pleased to support the important work that the Rochester Financial Empowerment Center does to promote homeownership, support small businesses and promote economic inclusion," said Phil Muscato, KeyBank Rochester Market President. "All of us at KeyBank are excited to partner with the City to drive investment in and bring opportunity to the greater Rochester community."
The FEC provides free, professional one-on-one financial counseling services to help individuals and families with low-to-moderate incomes manage their finances, pay down debt, increase savings, establish and build credit and access safe and affordable mainstream banking products.
The program launched in February of 2020, and to date, has served more than 2,300 clients who have cumulatively increased their savings by over $1.6 million and reduced their non-mortgage debt by more than $2.2 million.
The FEC program is administered by Consumer Credit Counseling Services of Rochester. The program model integrates financial counseling into other social services, such as housing and foreclosure prevention, workforce development, or prisoner reentry. The FEC partners with a range of local agencies and community organizations including: Foodlink, Ibero American Action League, Inc., the Rochester Housing Authority, OACES, Monroe Community College, the Monroe County Department of Human Services, and among others.
FEC counselors are professionally trained and certified by the National Foundation for Credit Counseling (NFCC). To schedule an appointment, contact the Rochester Financial Empowerment Center by calling (585)-252-7110 or sending an email to RochesterFEC@cccsofrochester.org.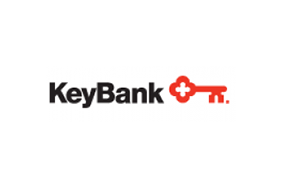 KeyBank
KeyBank
KeyCorp's roots trace back 190 years to Albany, New York. Headquartered in Cleveland, Ohio, Key is one of the nation's largest bank-based financial services companies, with assets of approximately $176.2 billion at March 31, 2021. Key provides deposit, lending, cash management, and investment services to individuals and businesses in 15 states under the name KeyBank National Association through a network of approximately 1,100 branches and more than 1,400 ATMs. Key also provides a broad range of sophisticated corporate and investment banking products, such as merger and acquisition advice, public and private debt and equity, syndications and derivatives to middle market companies in selected industries throughout the United States under the KeyBanc Capital Markets trade name. For more information, visit https://www.key.com/. KeyBank is Member FDIC. 
More from KeyBank