Published 03-16-23
Submitted by Enbridge Inc.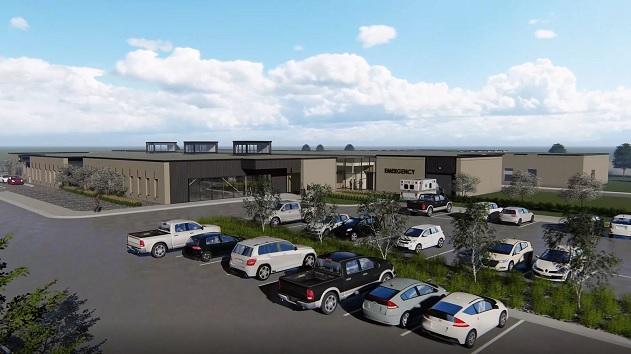 For over a century, the Heart of America Medical Center has provided essential medical services to the North Dakota community of Rugby.
And as rich in history the hospital is, it's time for an upgrade.
"The oldest portion of the current building is from the 1940s and the newest is from the 90s," says Tony Coffman, foundation director for the Good Samaritan Health Services Foundation, which supports the medical center. "We were told that financially we would have to close the hospital within the next seven years if we didn't build a new one, so that's exactly what we're doing."
About a year ago, the foundation kicked off a campaign to build a new facility in its "little community" that serves approximately 40,000 citizens in a six-county, 50-mile radius of Rugby.
The new 79,000-square-foot facility is a considerable downsize from the previous center, which sits at about 140,000 square feet, but the move will save on utility costs and is smartly designed to maximize efficiency.
"The new center is all one level, meaning it will make it easier for our employees to get around," says Coffman.
Bed capacity will include 18 swing beds planned for long-term care stays and seven swing beds for acute care hospital stays.
"It'll make it much easier for us to care for the needs of the community."
Enbridge awarded a Fueling Futures grants of $20,000 to Good Samaritan Health Foundation Services in recent months to assist in the construction of the new Heart of America Medical Center.
Meanwhile, a Fueling Futures grant of $20,000 has helped Trinity Health in its efforts to enhance and equip a redesigned Emergency Trauma Center in Minot as part of a new health-care campus and medical district targeted for completion in 2023. "With the new facilities, we will be able to provide more efficient and effective care for patients," says Dr. Scott Knutson. "Frankly, this new ER will benefit patient care in too many ways to count."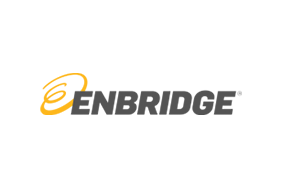 Enbridge Inc.
Enbridge Inc.
About Enbridge
At Enbridge, our name spells out our mission: a bridge to a sustainable energy future. That bridge safely connects millions of people around the world to the energy they rely on every day, fueling quality of life. Whether it's natural gas, oil or renewable power, the energy we deliver through networks spanning North America and our growing European offshore wind portfolio helps to heat homes, feed families, fuel vehicles and power industry. We're investing in modern energy infrastructure to sustain access to secure, affordable energy. We're also building on two decades of experience in renewable energy to advance new low-carbon energy technologies including hydrogen, renewable natural gas and carbon capture and storage. We're committed to reducing the carbon footprint of the energy we deliver, and to achieving net zero greenhouse gas emissions by 2050.
Headquartered in Calgary, Alberta, Enbridge's common shares trade under the symbol ENB on the Toronto (TSX) and New York (NYSE) stock exchanges. To learn more, visit us at Enbridge.com
More from Enbridge Inc.