Published 03-15-23
Submitted by Carol Cone ON PURPOSE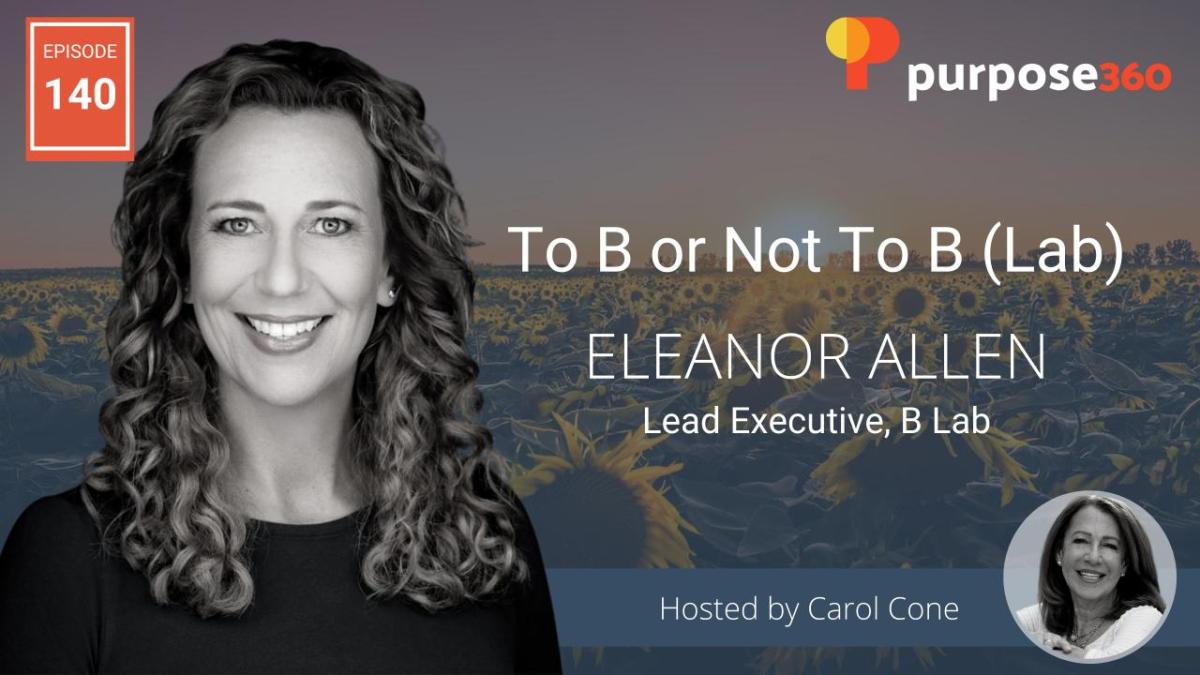 Today, the idea that business can be a force for good is mainstream…but it wasn't always that way. The early pioneers, including host Carol Cone, invested and contributed to the creation of Business for Social Responsibility, a sustainable business network and consultancy focused on creating a world in which all people can thrive on a healthy planet, in 1992. Fourteen years later, three college friends launched a new movement: one that would transform the global economy through a standards and certification process designed to benefit all stakeholders.
This was the launch of B Lab, the nonprofit organization that sets the standards for and certifies businesses driving an inclusive, equitable, and regenerative economy. These businesses make up the B Corporation movement – distinguished by their special "B" logo.
We invited Eleanor Allen, B Lab's new Lead Executive, who has taken the reins from its original founders to speak to the present and future of both B Lab and B Corps.
Listen for insights on:
What B Corp certification is and why your company should pursue it
The future for B Corp certification standards
Why large, publicly traded companies are becoming B Corps
How B Lab's tools can help companies evaluate their ESG performance without applying for certification
To listen to this episode and others, visit Purpose 360 Podcast.
Listen to the podcast here.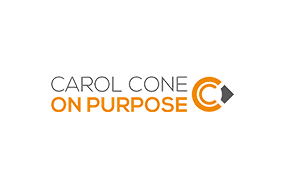 Carol Cone ON PURPOSE
Carol Cone ON PURPOSE
Carol Cone ON PURPOSE is a pioneering consultancy helping companies, brands, and organizations harness the power of social purpose to advance their business and social impact. CCOP's proven approach meets clients at any point on their  purpose journey to unlock opportunities to build reputation, inspire employees, exceed financial targets, and support the greater good. The consultancy is led by Carol Cone, regarded as one of the founders of the purpose movement in the early 1980s and has been internationally recognized for her work.
More from Carol Cone ON PURPOSE