Published 03-15-23
Submitted by Cisco Systems, Inc.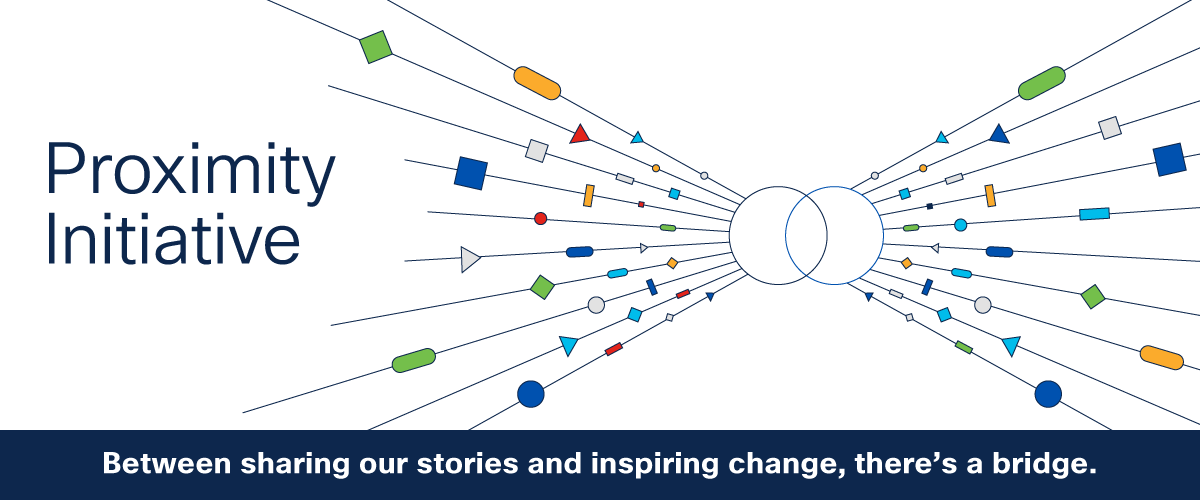 Have you invested the time to understand and learn about the lived experiences of people who are different from you? At Cisco, through the Proximity Initiative, we've spent the last three years on a journey to do just that.
When getting proximate there is the fear of saying something inappropriate and/or offending someone. No one fully understands the lived experiences of another person. The truth is we must have the courage and willingness to be passionately curious in these conversations.
I've personally experienced this same trepidation during many of my proximity conversations. I vividly remember a particular conversation where my proximity partner and I discovered that we had different sexual orientations. My partner shared that she is a member of the LGBTQ+ community. Candidly, I was frightened to inquire about her sexuality; however, in that moment, I thought to myself this is my opportunity to listen, learn, seek to understand while being respectful and honoring her identity. I hesitated, spoke softly, and in a self-doubting, insecure manner asked my questions, which were met with gratitude because she was confident I wanted to genuinely educate myself and learn about her truths. She shared with me how she views her sexuality and about how her experiences, as a bisexual woman, have shaped and impacted her perspectives. This conversation convinced me, as a heterosexual man, it's my responsibility to learn and grow from the insights she shared. This proximity conversation and many others have helped me to become more aware of my own power and privilege.
At its core, the Proximity Initiative is a one-on-one conversation between a Cisco Executive and an employee, specifically those from our Inclusive Communities (Employee Resource Organizations/Groups), with the intention to have a conversation across differences. It is not a career conversation nor mentorship, but simply a conversation to share, listen, and learn about our lived experiences.
In this blog, we're going to go behind the scenes to find out "what's really going on" and share the tangible impact and the intrinsic learning opportunity of the Cisco Proximity Initiative.
Here are three areas of insights we've uncovered over the last three years:
Getting Proximate can be uncomfortable at first 
Since 2019, there have been over 1,700 Proximity meetings inclusive of each of Cisco's global regions and functional business units. Through feedback from participants and leaders, we have learned to get truly proximate. It is important to understand some of the common barriers to these kinds of conversations. Creating an environment of mutual sharing and learning requires:
Understanding how Proximity is different: Proximity is not about advancing one's career. It is not a mentorship or sponsorship program. It is an intentional, inclusive action leaders and participants take in the spirit of creating a conscious culture. We view this as an opportunity to make a self-less contribution towards our transformation by sharing our lived experiences, empathically seeking to understand, and self-reflection for personal development.
Proximity requires intention: Some leaders believe that casually meeting with people and having a general conversation is getting proximate, but it requires so much more. Leaders must be intentional about holding space, staying open and a willingness to lean into curiosity and empathy. To honor the experiences of those sharing stories, leaders must move past a "check the box" meeting and invest in authentic conversations.
Proximity crosses the full spectrum of diversity: It extends beyond race and gender and it's inclusive of all aspects of identity. Our focus is underrepresented and underserved communities. The idea is to have a conversation to understand how we all experience culture differently.
Vulnerability: Proximity meetings are deep and intimate conversations focused on sharing our life experiences. To make meaningful Proximity connections, leaders need to lean into the discomfort of being vulnerable and be curious with an ambition to learn. Leaders must be transparent regarding the intentions of the meetings and take responsibility for creating an atmosphere of safety and trust for inclusive community participants. Leaders and participants need to be open about their own experiences and how those experiences have shaped their perspectives.
When having vulnerable and courageous conversations, it requires a new capability — a mindset of being humble, transparent, and willing to learn in those moments of discomfort. We are working to build this capability with each leader in the organization. At Cisco, we believe that listening and learning with empathy is a leadership superpower, and over the last three years, it has become a leadership expectation.
Engaging in Proximity drives connection
Our original intention for Proximity was to have in-person meetings, but the pandemic forced us to quickly change how we get proximate. We found that meeting virtually levelled our ability to connect, as we were no longer bound by physical location barriers. We estimate over 90% of Proximity meetings are now completed through Webex.
One of the main design principles of the Proximity Initiative is to design programs in collaboration with underrepresented groups and not for them. Hence why we ask participants to opt-in to participate in the program and invite them to provide feedback.
In addition, our leaders will attend Proximity coaching on an annual basis. Leaders participate in a Proximity debrief session, where we facilitate discussions around what leaders have learned, how the conversations have impacted them, and develop a team action plan based on the insights from the conversations.
Proximity is business critical
Based on a recent survey, 84% of Cisco employees who have participated in the Proximity Initiative have found incredible value in these discussions. A Proximity participant wrote "having a Vice President reach out and want to speak to me, I'm bolder and more authentic than before. I'm all in; that sense of belonging is there, knowing I have folks who support everything about me…I'm able to bring up and advocate in my team for things that I wouldn't have before."
Another participant shared "…the impact on me was outstanding. Having the conversation with my leader made me feel heard and that my experiences were valid. She made me feel comfortable to tell my stories and acknowledged that things in our company need to change — it made me feel hope for the future."
Ninety-seven percent (97%) of participating leaders have also found immense value in these discussions. Ninety-five percent (95%) of leaders indicated they now lead differently as a result of their Proximity conversations. Eric Knipp, Cisco's Vice President of Systems Engineering for the Americas Theatre (geographical market), shared, "With the insights I have gained through proximity I have learned how things as simple as arranging a golf outing can be exclusive. This insight has helped me understand how negative experiences can be created and subsequently avoided, by simply being more aware."
As Bryan Stevenson, founder and Executive Director of the Equal Justice Initiative, has taught us, "Learning is an action." We believe Proximity meetings are an extremely powerful inclusive action. Our leaders, with power and privilege, have an obligation to use that knowledge to change the narrative. To me, changing the narrative is deeper than just a change in mindset. It is a conviction that leaders must shift the paradigm. This conviction leads us to commit to the hard work ahead and to be willing to move through the discomfort as we drive transformation.
My request to everyone, everywhere in the world, is to get proximate to people who are different from you and to understand their lived experiences. In these conversations, share your identity, be transparent about your intention to learn, and approach the discussion with humility and compassion. I think you will find that getting proximate allows us all to begin to live our purpose of an inclusive future…today.
View original content here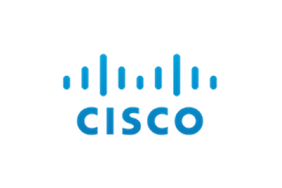 Cisco Systems, Inc.