Published 03-15-23
Submitted by P&G
P&G is a company that values diversity and strives to create a world free from bias – both inside our organisation and in wider society. As part of our celebrations for LGBTQ+ History Month, we are proud to share the personal histories of our colleagues through their experiences.
At P&G, we are so fortunate to have people within our organisation from different backgrounds, different parts of the world and with such different life experiences. It is our individual life stories that makes each of us unique, but it's forming a deep understanding and respect for our uniqueness that unites us.
We are so grateful to members of our GABLE team who have offered to share their stories, to help us all on our journey to strive for an even more inclusive workplace where everyone can bring their true authentic selves to work each day.
Listen to the personal stories of Liam, Joia and Gel below and hear from our UK GABLE leaders about their work on their journey to drive positive change for the LGBTQ+ community and allies.
"I can be the visibility I didn't have when I was younger"
Liam Gordon, Senior IT Manager, Cobalt – shares his story in the video
"I have a responsibility as a leader to share all the parts of my identity that make me, me"
Joia Spooner-Fleming, Vice President, Research & Development, Global Grooming – shares her story in the video
"It's ok to be different, it's ok to be unique"
Gel Dandan, FPSS Regional Process & Systems Expert, Europe – shares her story in the video
How can we make a difference? What needs to be done to create a better, more inclusive world?
Our GABLE team – Boaz, Mikaella and Liam share their story in the video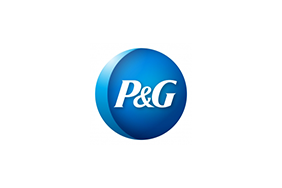 P&G
P&G
P&G defines our commitment to sustainable development as "ensuring a better quality of life for everyone, now and for generations to come." We have a long heritage as a sustainability leader and we remain committed to improving consumers' lives through P&G brands and by contributing to the sustainability of our planet and the communities in which we live and work.
More from P&G