Published 03-15-23
Submitted by Suncor Energy Inc.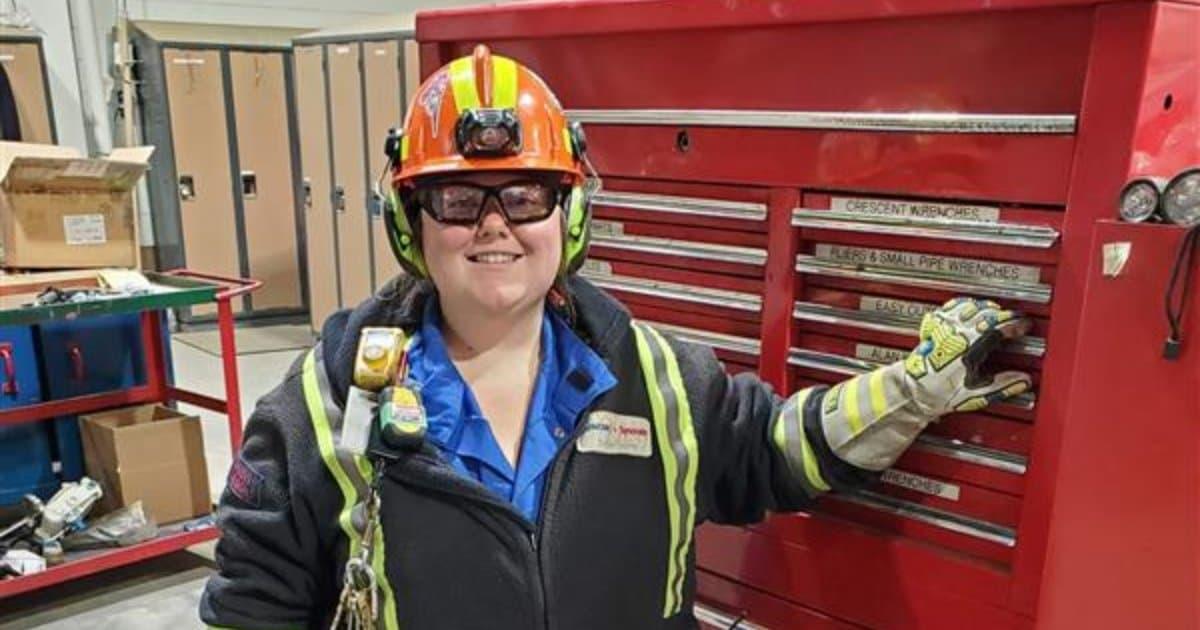 Originally published on December 5, 2022
Darvi Higdon wrestled with a dilemma that confronted many of her fellow graduates in the Class of 2015 at Westwood High School.
"I wasn't sure what I wanted to do after high school and that wasn't unusual," she says. "A lot of people in my graduating class didn't know what they were going to do next or move to a bigger city. But I knew there were a lot of opportunities in Fort McMurray. My grandparents moved here in the 1970s to make a better life for themselves."
Darvi received a nudge in an unexpected direction from her grandfather Harry Higdon, who worked as an equipment operator and emergency services responder at our Base Plant mine, and her stepfather Cyril Eddy, an electrician who works as a production coordinator at Mildred Lake.
"They encouraged me to look at the trades. Growing up, I wasn't really exposed to anything like that -- my hands-on tool experience was pretty limited," she says. "But I spoke to a couple of friends, who went through the Registered Apprentice Program (RAP) and I found a great co-op program through CAREERS. It's a wicked opportunity. It's hard to get your foot in the door at big companies but these programs, which are supported by Suncor and Syncrude, allow a young person to get real experience at their sites."
The program first placed Darvi at Mildred Lake in tailings operations, where she received a warm welcome.
"I was placed with the best crew. They were all guys but they never talked down to me. They helped me learn," she says. "There were also two women in tailings – a millwright and instrumentation technician – and it's great to work alongside other women in the workplace to go for support."
Darvi experienced that same level of support at her second apprenticeship placement at Base Plant in the Upgrader.
"It was a huge difference because you're working in an operational plant and all the equipment was new for me. But everybody was super helpful. It was an easy environment to learn and improve my skills," she says.
"I was then placed at the Mildred Lake truck shop as a third-year apprentice and there were four female electricians in that area, which was great. You see people like you succeeding and they understand the struggles. I'm 5'1'' so I'm not as big or strong as other people but I'm committed to doing a great job."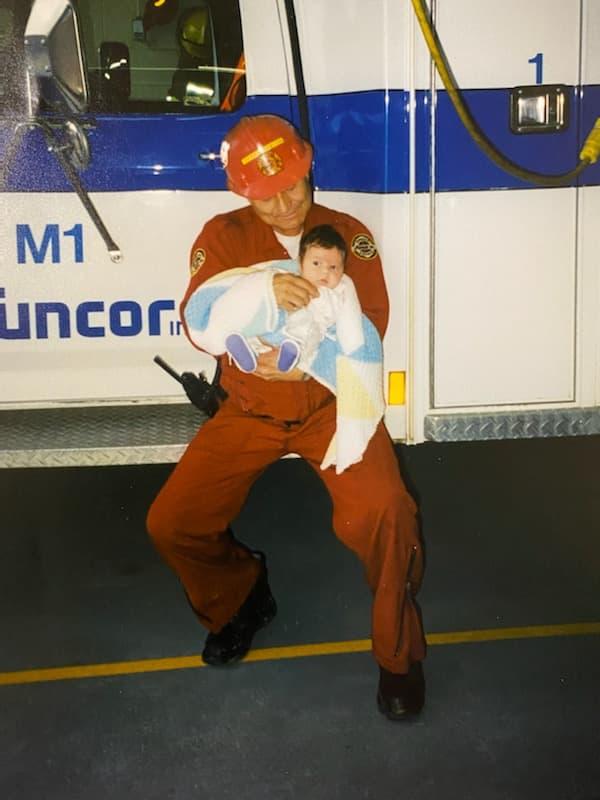 That commitment was recognized in 2019, when Darvi was hired full-time as a Red Seal electrician for the maintenance team at the Mildred Lake Upgrader.
"The amount of growing I've done in my career is incredible," Darvi says. "My crew is now about 50 per cent female and we've built a strong support system."
The hands-on experience in the field provided by co-op programs to apprentices also helped Darvi find her feet quickly in her chosen field.
"Going the trades route isn't something a lot of young people think about, particularly young women," she says. "But there's plenty of programs, whether it's RAP, CAREERS or Young Women in Trades & Technologies, that provide that real-life experience in the workplace."
And Darvi appreciates the workplace culture that welcomed her.
"I've had a lot of great mentors," she says. "I've gone from trying figure out what I was going to do with my life to being a financially independent person with a great job in a company that values my skills in just seven years. I hope to encourage more young people, especially young women, to consider the trades."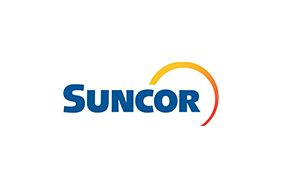 Suncor Energy Inc.
Suncor Energy Inc.
Suncor Energy is Canada's leading integrated energy company. Suncor's operations include oil sands development, production and upgrading; offshore oil and gas; petroleum refining in Canada and the U.S.; and the company's Petro-Canada retail and wholesale distribution networks (including Canada's Electric Highway™, a coast-to-coast network of fast-charging electric vehicle stations). Suncor is developing petroleum resources while advancing the transition to a low-emissions future through investment in power, renewable fuels and hydrogen. Suncor also conducts energy trading activities focused principally on the marketing and trading of crude oil, natural gas, byproducts, refined products and power. Suncor has been recognized for its performance and transparent reporting on the Dow Jones Sustainability index, FTSE4Good and CDP. Suncor is also listed on the UN Global Compact 100 stock index. Suncor's common shares (symbol: SU) are listed on the Toronto Stock Exchange and the New York Stock Exchange.
More from Suncor Energy Inc.