Published 03-14-23
Submitted by The Chemours Company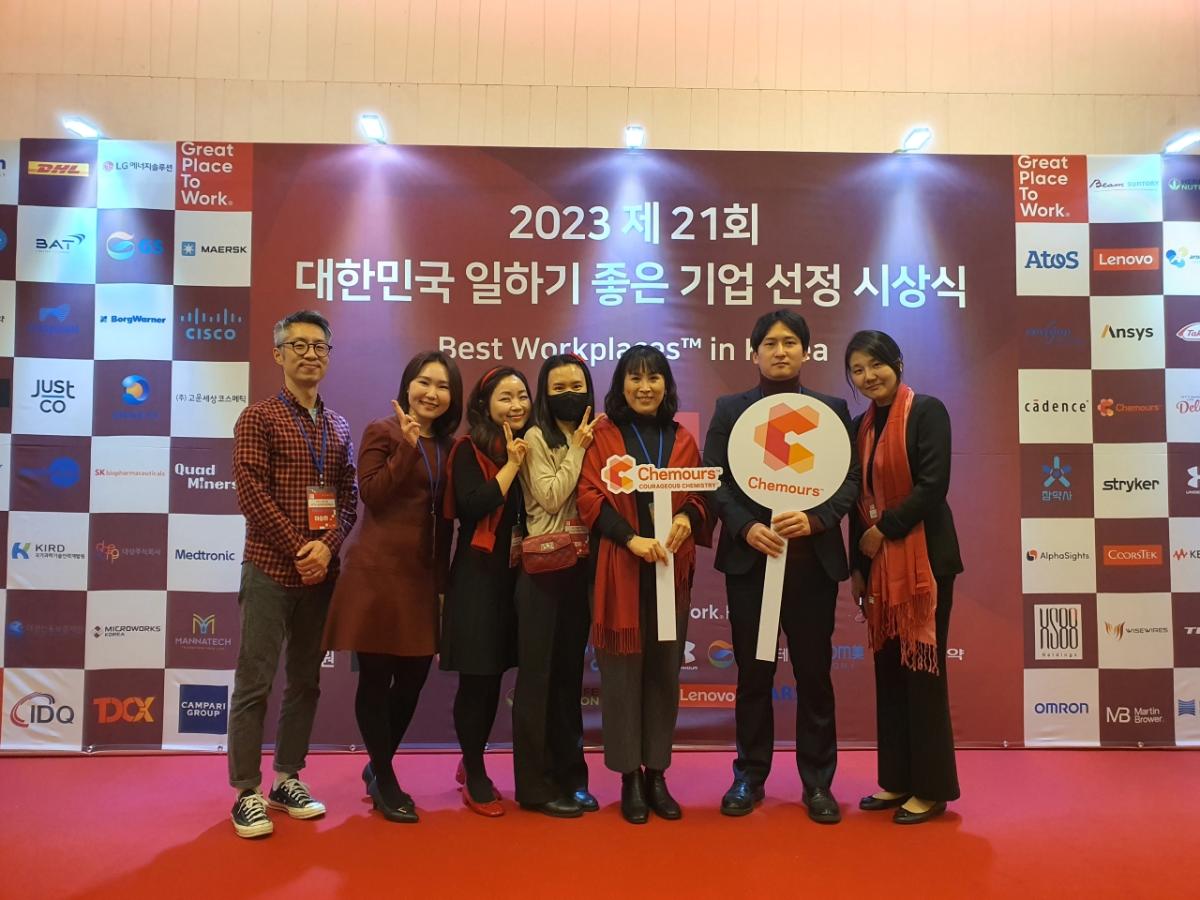 Global chemistry company Chemours is proud to announce that Chemours Korea Inc. ("Chemours Korea") has been certified for the second year in a row as one of the 2023 Best Workplaces™ by Great Place to Work®, the global authority on workplace culture and employee experience. This year's award is even more meaningful to Chemours Korea as the company won two additional certifications, including the 2023 Best Workplaces™ for Women and 2023 Best Workplaces™ for Millennials in Korea.
"Chemours Korea has been putting efforts into making a creative and healthy workplace, aligning with transforming social norms and the emergence of new generations. We are thrilled our efforts are rewarded by being certified as one of the 2023 Best Workplaces™, especially for women and millennials in Korea. We are committed to ensuring employees feel good about coming to work each day and taking part in our mission to create a better world through the power of our chemistry. Ensuring we build an organization where each Chemours employee can institute change with passion and courage is critical to achieving our goal," said Sanghee Kim, representing Chemours Korea.
Trust is the basis of Chemours values, and the company gives employees greater ownership to unleash their talent through its value of Collective Entrepreneurship. This employee-centric and bottom-up approach grants workers from all levels a greater voice, courageous approach, empowerment, and space in the decision-making process that positively and inspirationally shapes the organization.
As part of further fostering a culture of trust, Chemours Korea launched "Flex for Your Day," which allows employees to work with their managers to arrange a flexible working schedule that ensures they can work productively while caring for their personal needs. This approach demonstrates the trust Chemours has in its employees to make the best decisions for themselves and the organization. And through the company's value of Holistic Safety, which considers employees' physical, emotional, and mental health, Chemours is committed to ensuring all employees feel safe at work and are free to be their authentic selves.
In addition to Chemours Korea's commitment to being an equitable and inclusive workplace, the organization prioritizes corporate responsibility and contributes to its local communities. Chemours Korea and its employees supported several activities and causes, including lunch box delivery in a community welfare center, Effective Microorganisms (EM) ball activities with the Environment Action Association during its "Global Day of Service" volunteering program, participated in the Hope T Campaign with the Hope Bridge Korea Disaster Relief Association, and the Flogging Campaign during the pandemic.
About Great Place to Work®:
Great Place to Work® is the global authority on workplace culture. Since 1992, they have surveyed more than 100 million employees around the world and used those deep insights to define what makes a great workplace: trust. Great Place to Work helps organizations quantify their culture and produce better business results by creating a high-trust work experience for all employees. Their unparalleled benchmark data is used to recognize Great Place to Work-Certified™ companies and the Best Workplaces in the U.S. and more than 60 countries, including the 100 Best Companies to Work For® and the World's Best lists published annually in Fortune. Everything they do is driven by the mission to build a better world by helping every organization become a great place to work For All™.
To learn more, visit greatplacetowork.co.kr and read "A Great Place to Work for All." Join the community on LinkedIn, Facebook, and Instagram.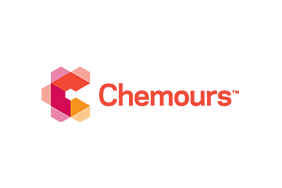 The Chemours Company
The Chemours Company
About The Chemours Company
The Chemours Company (NYSE: CC) is a global leader in Titanium Technologies, Thermal & Specialized Solutions, and Advanced Performance Materials providing its customers
with solutions in a wide range of industries with market-defining products, application expertise and chemistry-based innovations. We deliver customized solutions with a wide range of industrial and specialty chemicals products for markets, including coatings, plastics, refrigeration and air conditioning, transportation, semiconductor and consumer electronics, general industrial, and oil and gas. Our flagship products are sold under prominent brands such as Ti-Pure™, Opteon™, Freon™, Teflon™, Viton™, Nafion™, and Krytox™. The company has approximately 6,600 employees and 29 manufacturing sites serving approximately 2,900 customers in approximately 120 countries. Chemours is headquartered in Wilmington, Delaware and is listed on the NYSE under the symbol CC.
More from The Chemours Company