Published 03-10-23
Submitted by Keysight Technologies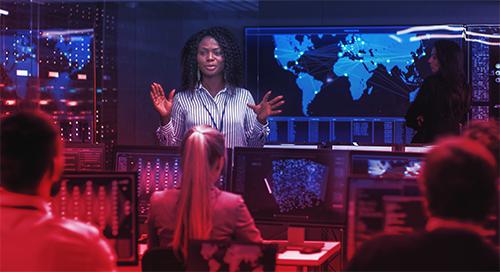 Keysight has long prioritized the principles of diversity, equity, and inclusion (DEI). For decades, that prioritization has shone through in our leadership, hiring decisions, and commitment to ensuring every employee feels respected, valued, and appreciated in the workplace.
Keysight's goal is two-fold: to cultivate an environment where all employees experience equality in opportunities, contributions, and rewards and, furthermore, to lead other organizations toward a more connected, innovative, and equitable society.
Today, the company is proud to announce that they achieved a significant milestone in their DEI leadership journey. Keysight joins 483 other companies headquartered in over 45 countries and regions as a member of the prestigious 2023 Bloomberg Gender-Equality Index (GEI).
About the Bloomberg Gender-Equality Index
Bloomberg believes it has "never been more critical for a company to demonstrate its commitment to solving for gender inequality" and is adamant that transparency regarding gender-related business practices is a crucial element in driving large-scale, lasting change worldwide. To support these efforts, Bloomberg "developed an index to track the performance of those companies committed to supporting gender equality through policy development, representation, and transparency."
This rigorous index is backed by a framework that "defines a set of metrics used to determine a company's progress towards equal representation of gender throughout the levels of the organization, commitment to gender equality goals, policies in place to reduce the impact of familial stresses and responsibilities on the workplace, and progress towards positive impact on women outside of the employee base."
Companies reporting their data through the Bloomberg Gender Reporting Framework are scored on both level of disclosure and across five pillars of data excellence: leadership and talent pipeline, equal pay and gender pay parity, inclusive culture, anti-sexual harassment policies, and external brand.
Keysight's diversity, equity, and inclusion efforts earn a spot on Bloomberg's prestigious index
Companies included in the index are not ranked; however, we can share that Keysight's results were above average for its overall GEI score, well above average in the pillars of equal pay and gender pay parity, and inclusive culture, and 100% on its disclosure score.
Keysight led the way in gender equity via tactics like equal pay for equal work and led by example in its commitment to transparency.
While the average gender pay gap among 2023 GEI members is 17%, Keysight reports a worldwide gender pay parity ratio of nearly 1:1, representing almost no gender pay gap at all.
"We believe transparency is key to building an equitable work environment, "said Ingrid Estrada, Chief People, and Administrative Officer. "Through proactive disclosure, we keep our stakeholders apprised of Keysight's progress and hold ourselves accountable for demonstrating continuous improvement, which is core to our values."
Keysight celebrates being recognized as a company setting an example for its peers and refocuses on gender equity goals, and continues to identify opportunities for improvement. In FY23, the company again set goals to improve the representation of women and underrepresented minorities (U.S. only) and increase the number of new hires identifying as women and underrepresented minorities (U.S. only).
Keysight's commitment to diversity, equity, and inclusion fuels our mission
As Keysight and its diverse workforce continue the mission of accelerating innovation to connect and secure the world, we thank Bloomberg for underscoring the importance of diversity and transparency today and in the future of work and for providing a detailed framework for reference as the company strives to foster an environment that is more inclusive, more respectful, and more empowering to every employee. We especially thank Keysight employees who dedicate their time and energy to advancing the company's DEI initiatives and improving the world at large.
Learn more about the Bloomberg Gender-Equality Index or Keysight's commitment to four DEI pillars — advancing STEM, assembling a diverse team, fostering inclusion for everyone, and creating a place to thrive — in the most recent annual Diversity, Equity, and Inclusion report.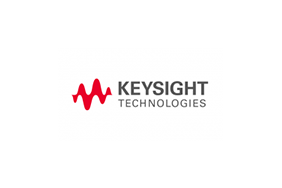 Keysight Technologies
Keysight Technologies
At Keysight (NYSE: KEYS), we inspire and empower innovators to bring world-changing technologies to life. As an S&P 500 company, we're delivering market-leading design, emulation, and test solutions to help engineers develop and deploy faster, with less risk, throughout the entire product lifecycle. We're a global innovation partner enabling customers in communications, industrial automation, aerospace and defense, automotive, semiconductor, and general electronics markets to accelerate innovation to connect and secure the world. Learn more at Keysight Newsroom and www.keysight.com.
More from Keysight Technologies