Published 03-10-23
Submitted by SAP

Sustainable companies are setting ambitious climate targets to cover their operations and supply chains.
To help those companies meet their commitments, SAP has become an innovation partner in the Value Chain Carbon Transparency Pathfinder program from the World Business Council for Sustainable Development (WBCSD), a global, CEO-led organization committed to accelerating the transition to a sustainable world.
Why Carbon Accounting Needs to Evolve
For corporate climate action to succeed, particularly in the supply chain, companies must be able to record, report, and act on reliable and accessible emissions data. Such data is needed to set accurate net zero targets, identify specific intervention areas to maximize decarbonization, and accurately track emission reduction initiatives.
The current accounting system for supply chain emissions relies on data that often needs more accuracy, granularity, and comparability. A carbon accounting system that mirrors the financial accounting world would help companies and consumers understand the real impact of their products. Companies should pass credible emissions data along the value chain from one company to the next, tied to specific products and services as a carbon invoice.
Two fundamental problems need to be addressed to strengthen the credibility of sustainable companies and their decarbonization activities: data quality and data access. Addressing the following issues with the help of technology will increase access to high-quality data:
Create transparency around emissions that sit outside a company's direct control
Enable access to accurate data collected in real time through automation
Enable different carbon accounting solutions to interact using data standardization within the network through technological interoperability
Create open and goal-oriented cooperation between technology companies and standardization bodies
Use primary data from own operations and suppliers instead of relying on secondary data taken from sources such as IEA, EPA/EEA, or Ecoinvent to understand emission hot spots
Apply uniform standards for the same calculations throughout the value chain
What Carbon Accounting Based on Actuals Will Look Like
In financial accounting, profit and loss statements and balance sheets are maintained in the general ledger in a company's enterprise resource planning (ERP) system. Companies share data via purchase orders and invoices from one value chain participant to the next. Global standards govern how the data is calculated; this same approach needs to be adopted for carbon accounting.
Three things are needed to remedy the lack of carbon transparency. Existing carbon accounting rules must be continuously updated, technology infrastructure should be agnostic, and greater collaboration must occur across value chains, industries, and private and public sector players.
The ideal system will provide a harmonized approach for calculating carbon footprint and enable data sharing in an open, digitalized, flexible manner across solutions and platforms. At each step of the value chain, companies will have access to standardized emissions data. With more accurate accounting of both product emissions and overall corporate emissions, organizations can set goals and track progress more effectively.
How Companies Can Start Shifting the Dial
To make a measurable difference in the near term, companies can adopt a hybrid carbon accounting approach until a more complete ledger-based solution is in place. They can begin by improving the accuracy and granularity of Scope 1 and 2 emissions, and implementing a credible Scope 3 strategy based on the following steps: identifying the source of emissions, collecting product carbon footprints (PCFs) from suppliers, collaborating to reduce emissions, expanding PCF data exchange, and continuously improving carbon data quality, granularity, and accessibility.
Sustainable companies achieve competitive differentiation for their products and services by taking these steps. This is already apparent in consumer-facing industries like food and beverage as well as heavy-emitting industries like cement and steel. Furthermore, these businesses are best prepared for future carbon pricing or carbon taxes
Carbon accounting, especially Scope 3, is a challenge solved through collaboration and standardization to achieve transparency and data quality.
For more details, download the full report here.
Sebastian Steinhaeuser is chief strategy officer at SAP.
Anna Stanley-Radière is director of Climate Transparency and member of the Extended Leadership Group at WBCSD.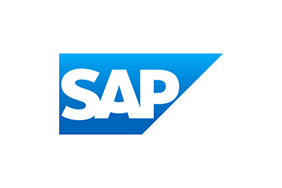 SAP
SAP
SAP's strategy is to help every business run as an intelligent, sustainable enterprise. As a market leader in enterprise application software, we help companies of all sizes and in all industries run at their best: SAP customers generate 87% of total global commerce. Our machine learning, Internet of Things (IoT), and advanced analytics technologies help turn customers' businesses into intelligent enterprises. SAP helps give people and organizations deep business insight and fosters collaboration that helps them stay ahead of their competition. We simplify technology for companies so they can consume our software the way they want – without disruption. Our end-to-end suite of applications and services enables business and public customers across 25 industries globally to operate profitably, adapt continuously, and make a difference. With a global network of customers, partners, employees, and thought leaders, SAP helps the world run better and improve people's lives.
More from SAP