Published 03-10-23
Submitted by Truist
WASHINGTON, March 10, 2023 /CSRwire/ - The American Red Cross celebrates Truist Foundation for its generous donation of $5 million to support the urgent humanitarian needs posed by extreme weather events across the U.S. Truist Foundation, headquartered in Charlotte, North Carolina, is the first corporate partner to commit such a gift in addition to its annual $1 million commitment to Red Cross Disaster Relief.
Truist Foundation's investment will help the Red Cross grow and adapt its capacity to respond to natural disasters and accelerate its ability to prevent and alleviate hardships brought on by these urgent and increasing challenges. These new Red Cross initiatives aim to reduce the number of families falling into poverty after disasters, including the expansion of financial assistance to help those most in need bridge significant roadblocks to recovery and find solutions for safe and stable living environments.
"Natural disasters pose a clear threat to the well-being and stability of our communities," said Lynette Bell, president of Truist Foundation. "Truist Foundation works to ensure the most vulnerable communities receive the direct and immediate support they need to bolster their recovery in the aftermath of a disaster. My hope is that other corporate partners are inspired to follow in our footsteps and support the American Red Cross in this important work."
As extreme weather-driven disasters such as hurricanes, floods and wildfires worsen, more displaced families and communities rely on the Red Cross for help. The organization is often one of the first on the ground during a crisis and serves millions of people in need each year, especially the most vulnerable who are often disproportionately affected by natural disasters. Furthermore, housing, health and hunger-related services in these communities need greater capacity and stronger support networks to respond.
Through its new Community Adaptation Program, the Red Cross is helping to build resiliency and empower families after disasters by enhancing support in several target areas, which are concurrently at high risk for extreme weather and struggling with socioeconomic challenges. Through the program, the Red Cross is partnering with local nonprofits to strengthen their ability to serve families hit hard by intense, recurring disasters. Inspired by this innovative partnership at the local level, Truist Foundation's commitment will help the Red Cross meet its goal to lessen the impact of future disasters in these communities.
"Stronger and more frequent disasters are repeatedly striking communities across the country, creating unimaginable suffering for vulnerable families," said Gail McGovern, president and CEO of the American Red Cross. "As we continue to see these devastating impacts each year, we're so very grateful for Truist Foundation's generosity and partnership as we work to expand our capacity and adapt our services to help people in times of great need."
Truist Foundation has been a member of the Annual Disaster Giving Program — a group of generous corporate partners that donate to the Red Cross in advance of disasters — since its inception in 2020 and has also supported specific Red Cross disaster response efforts regionally and nationally.
About Truist Foundation
Truist Foundation is committed to Truist Financial Corporation's (NYSE: TFC) purpose to inspire and build better lives and communities. Established in 2020, Truist Foundation makes strategic investments in nonprofit organizations to help ensure the communities it serves have more opportunities for a better quality of life. Truist Foundation's grants and activities focus on building career pathways to economic mobility and strengthening small businesses. Learn more at truist.com/foundation.
About the American Red Cross 
The American Red Cross shelters, feeds and provides comfort to victims of disasters; supplies about 40% of the nation's blood; teaches skills that save lives; distributes international humanitarian aid; and supports veterans, military members and their families. The Red Cross is a nonprofit organization that depends on volunteers and the generosity of the American public to deliver its mission. For more information, please visit redcross.org or cruzrojaamericana.org, or visit us on Twitter at @RedCross.
###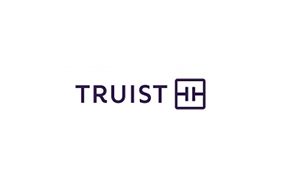 Truist
Truist
Truist Financial Corporation is a purpose-driven financial services company committed to inspiring and building better lives and communities. Truist has leading market share in many high-growth markets in the country. The company offers a wide range of services including retail, small business and commercial banking; asset management; capital markets; commercial real estate; corporate and institutional banking; insurance; mortgage; payments; specialized lending; and wealth management. Headquartered in Charlotte, North Carolina, Truist is a top 10 U.S. commercial bank. Truist Bank, Member FDIC. Learn more at Truist.com.
More from Truist