Published 03-08-23
Submitted by Merck & Co., Inc.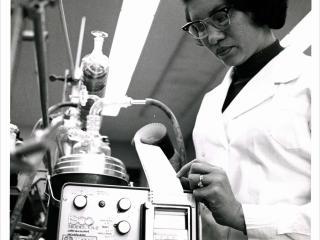 A diverse workforce is not only fundamental to the company's future success, but it's also a part of its rich history. Taking a look back in time, the company highlights the contributions of Black leaders and company milestones that have made an impact on diversity and innovation in its past, present and future.
A long history of Black inventors and innovators
1. Susan Jenkins paved the way for black women in science at Merck
Susan Jenkins began a long career at Merck in 1957 when she joined Merck Research Laboratories (MRL) as one of its first female Black chemists. She was part of the team that first synthesized ribonuclease. Later, she joined the company's corporate equal employment affairs department and served as a black university liaison. By the end of her career here, Susan was senior vice president of human resources and was emblematic of how important having Black women leaders in science was to creating an inclusive work environment.
Susan returned to the company almost 50 years later to attend the presentation of the Citation for Chemical Breakthrough award from the American Chemical Society (ACS) division of the History of Chemistry. The Citation for Chemical Breakthrough was awarded in honor of the series of five articles published in the Journal of the American Chemical Society describing the first total synthesis of an enzyme. These articles were authored by Dr. Ralph Hirschmann and his colleagues in 1969, one of whom was Susan.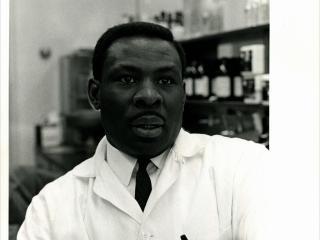 2. William Bowers' advocacy for civil rights at work and across the country
Merck alumni include numerous prominent Black civil rights leaders, including William "Bill" Bowers. Bill joined the company in 1951 as a technician, a position he held until 1969 when he received a bachelor of science degree in business management from Rutgers University. He earned his degree with assistance from the company's educational grant program while balancing his full-time job, four children and many leadership positions in his community, including vice president of the Westfield Community Development Corporation.
Bill retired from a project management position at the company in 1993. He was a vocal proponent for civil rights nationally and within the company, having participated in the 1963 March on Washington. He was a co-founder of Black Employees at Merck (BEAM), which later became Merck's Black Employees Network (BEN) and is known today as LEAD – Merck's League of Employees of African Descent, which celebrated its 50th anniversary in 2020.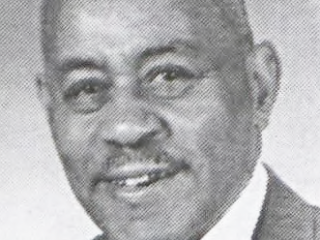 3. Baseball star Jimmy Dean found a second career at Merck
During the late 1940s, Negro League baseball featured a star pitcher named Jimmy Dean. Famous for his sinker-ball, Jimmy pitched for the Philadelphia Stars facing legends like Jackie Robinson and Hank Aaron.
After the integration of Major League Baseball started to draw athletes and fans away from the Negro Leagues, Jimmy returned to school and began working for Merck. Jimmy traveled extensively, put three sons through college and after 33 years, he retired from his position as a technical analyst in 1990.
Our commitment to diversity in science careers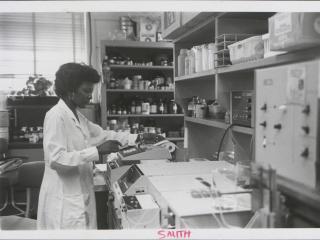 1. Investing in future science leaders
In 1968, Merck began sponsoring the Technical Training Program (TTP), a non-profit organization in Newark, New Jersey, which offered classes and on-the-job laboratory experience for students interested in pharmaceutical industry careers. TTP primarily targeted young people from educationally and economically disadvantaged backgrounds. Among TTP's first graduating class were William "Gary" Mickle and Darrell Harris who became laboratory technicians in MRL. Gary would ultimately work in MRL for over 35 years.
2. Prioritizing equal opportunities for Black and minority employees
In 1968, Merck appointed Lawrence "Larry" Branch vice president of personnel relations, responsible for coordinating and recommending programs for employment, training, and promotion of persons from all minority groups. This new position marked the beginnings of Merck's Office of Equal Employment Affairs — one of the first in the country to prioritize equity for black employees, among many other initiatives. Over the years, the Office of Equal Employment Affairs continued to evolve, establishing company-wide programming to address complex workplace issues such as racism, sexism and other barriers to equality. The programming was so successful it served as a model to other corporations, government organizations and community groups.
3. Merck celebrated for innovative diversity programs that support its Black employees
During the 1980s, Merck was recognized for its leadership in equal opportunity employment. As national politics surrounding affirmative action grew to be more complex, the company maintained its focus on welcoming and supporting diverse employees. The 1983 book "The Hundred Best Companies to Work for in America" listed Merck as  No. 15, specifically citing its diversity initiatives.
That same year Merck's commitment to equal opportunity earned recognition from the United States Department of Labor with its Exemplary Voluntary Efforts Award. Then in 1989, the company was included on Black Enterprise magazine's first-ever list of the 50 Best Places for Blacks to Work. Ever since, Merck has maintained a consistent presence on lists praising corporate diversity published by Black Enterprise, Forbes and more.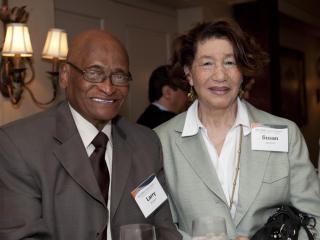 View the original content here.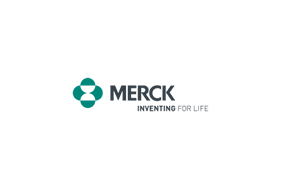 Merck & Co., Inc.
Merck & Co., Inc.
At Merck, known as MSD outside of the United States and Canada, we are unified around our purpose: We use the power of leading-edge science to save and improve lives around the world. For more than 130 years, we have brought hope to humanity through the development of important medicines and vaccines. We aspire to be the premier research-intensive biopharmaceutical company in the world – and today, we are at the forefront of research to deliver innovative health solutions that advance the prevention and treatment of diseases in people and animals. We foster a diverse and inclusive global workforce and operate responsibly every day to enable a safe, sustainable and healthy future for all people and communities. For more information, visit www.merck.com and connect with us on Twitter, Facebook, Instagram, YouTube and LinkedIn.
More from Merck & Co., Inc.