Published 03-07-23
Submitted by U.S. Bank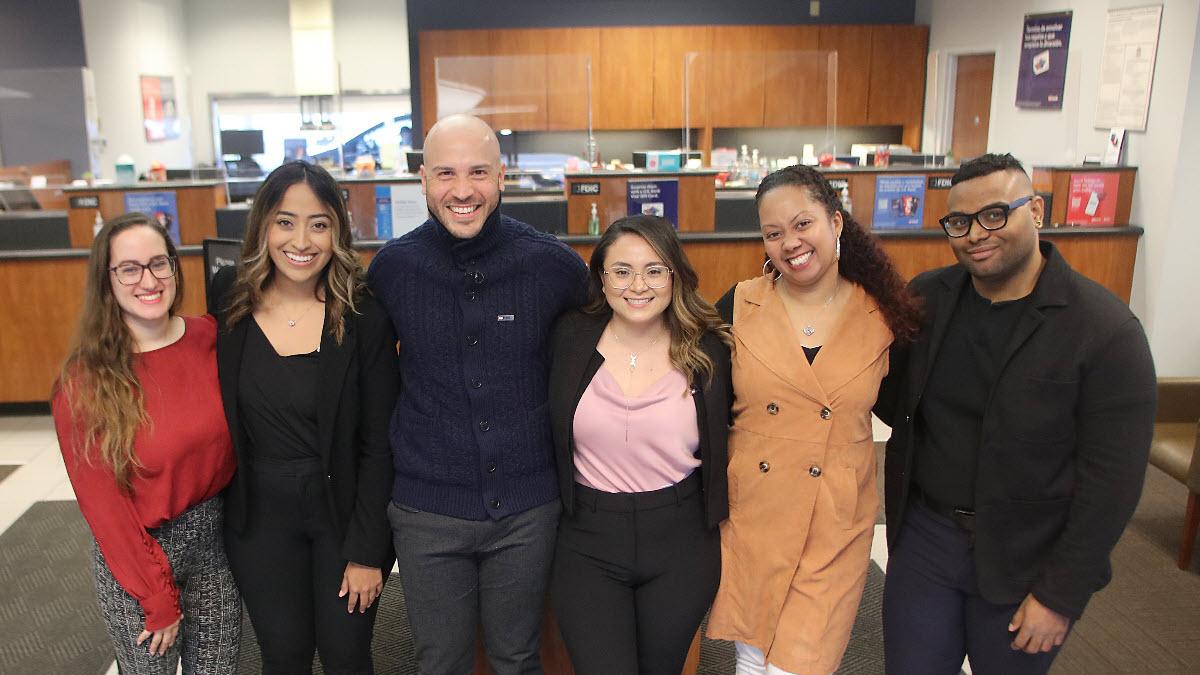 Originally published on U.S. Bank company blog
Cesar Alejandro Roman Gonzalez worked as a lawyer, pet store owner and coffee shop entrepreneur before saying goodbye to his native Venezuela, moving to Ohio and starting his banking career at U.S. Bank in 2015.
"As the years went by in Venezuela, I had a decent life, and my businesses were very successful. But things were getting very dangerous and there was a lot of unrest due to the political situation," said Roman, who met his future wife, Frances, in 2007 while studying English at Xavier University in Cincinnati between practicing law and opening his businesses.
"She followed me back to Venezuela and then eventually returned to Cincinnati to find a job and scope out possibilities for us," he said. "We were engaged at that time and had big decisions to make."
While he worked 18-hour days at the pet store and coffee shop, Roman said, she found a job in Cincinnati and things fell into place in the U.S. much more quickly than expected. It was time to decide where to live long-term.
"I called my dad and had a conversation about us moving to America permanently," Roman said. "I expected him to ask me to stay, but he suggested we leave and and look for better things."
Six months later, Roman and his dog, Zeus, boarded a plane and traveled for two days, finally landing in Cincinnati with two bags, a backpack, $3,000 in cash and $1,000 in credit.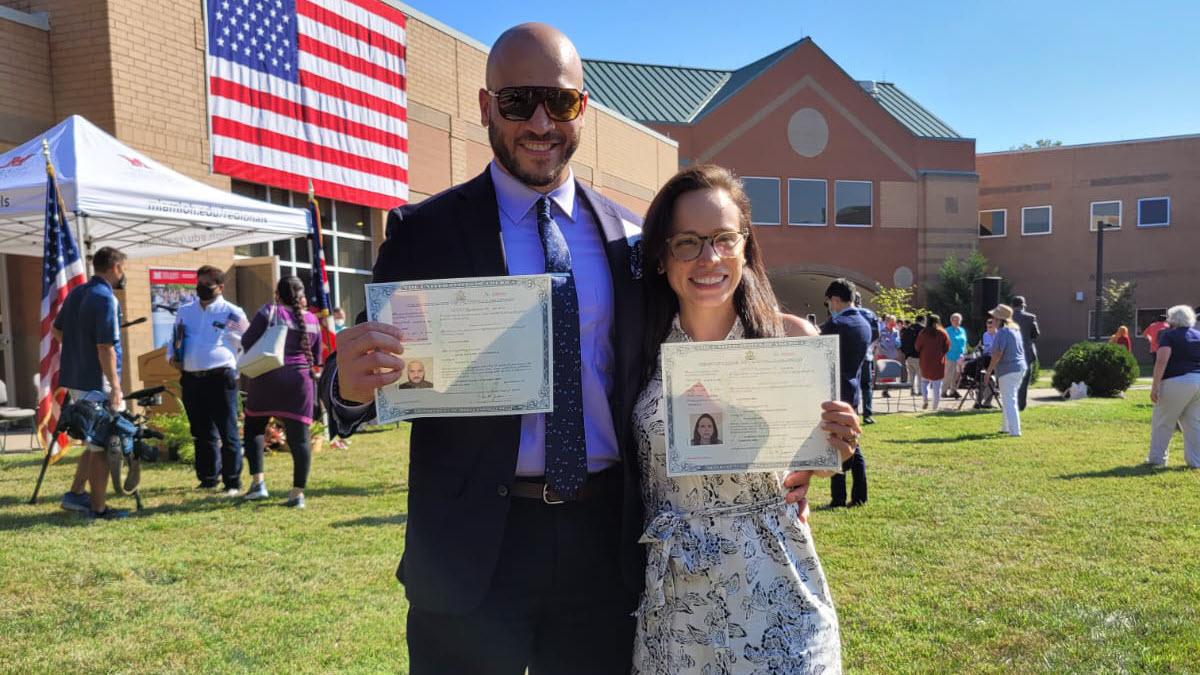 "The official exchange rate was controlled by the government so that was all they allowed me to bring," he said. "I didn't know how long the credit card would work so Frances picked me up from the airport and we headed straight to Ikea and loaded up the car so we could furnish our apartment and begin building our life."
Roman immediately took care of his U.S. residency and green card paperwork. In October 2015, he applied for his first job at U.S. Bank.
"The branch manager said I was overqualified but encouraged me to apply and get to know the company until additional opportunities opened up," he said.
Roman said it was challenging to start from zero.
"I talked to my wife and she asked me if I wanted to start a career or did I just want a job?" Roman knew his answer so, at 33, he took the position as a branch teller. In less than a year he received his first promotion, followed within a few months by an offer to serve as an assistant branch manager. In 2018, he applied for the branch manager position at the Route 4 location in Fairfield, north of Cincinnati, where he still works today and continues to grow with leadership opportunities in his district.
"When I was applying for different positions, I didn't know much about banking and started reading about the company," Roman said. "I could tell it was a really good company compared to other financial institutions and liked that it had earned awards and was noted for its ethics over the years. It was a dream my family had – the opportunity to be a part of the corporate American dream."
District Manager Joe Albers said, "Cesar is a very charismatic and high energy leader. He works hard to make sure his team and his clients are taken care of. He is deeply committed to the development of his staff and the development of the Hispanic community in Cincinnati."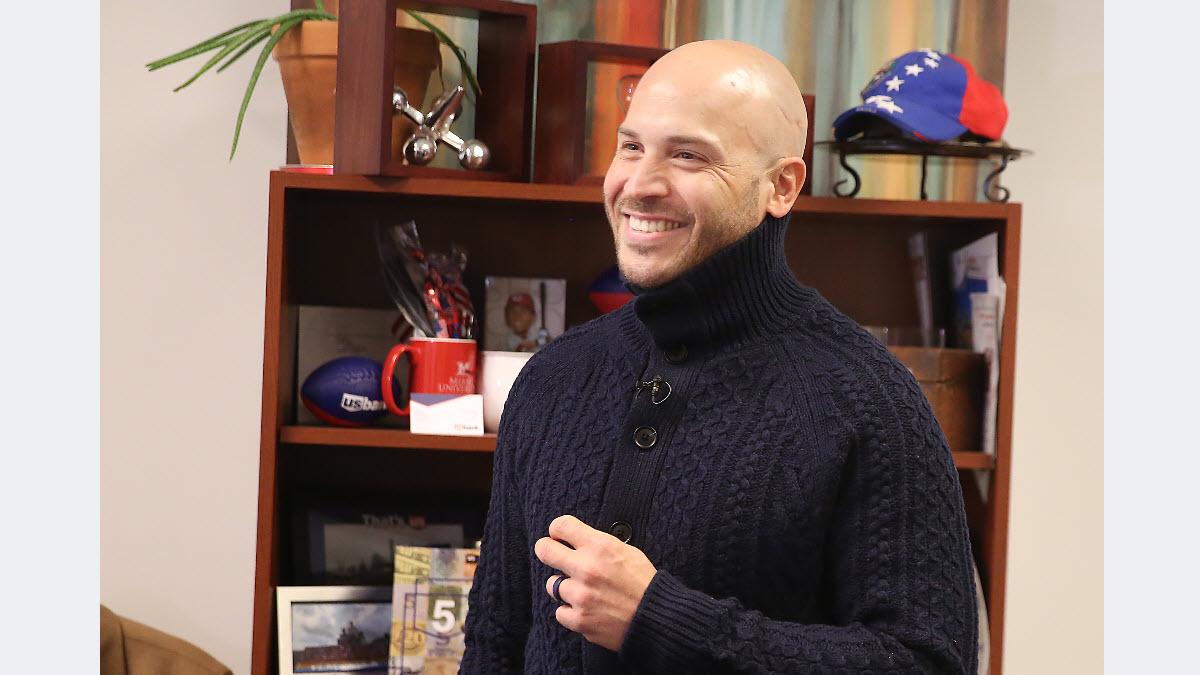 In 2022, Roman and his branch team, who are all from different parts of Central and South America, earned top performer awards and led U.S. Bank branch teams in various categories.
"A big part of our success is that, when I took over the location, I was aware that there was a Latino population with whom I knew we could make a difference," Roman said. "We were able to strategize, hire the right people, and offer valuable products and services to our community. Today, people drive up to an hour to see us because we can speak their language and have the knowledge to help them understand and reach their financial goals."
Albers added, "For many customers, this is their first experience with banking in the U.S. They are introduced to our checking products, many are put on a savings plan and introduced to credit through our secured credit card products. But this is just the banking side of things. Cesar has personally helped many customers to help put them on the path to citizenship."
Roman said he and his team are excited about the future.
"Our goals keep growing and we're excited. Ultimately, we want to make a difference in our customer's lives every day."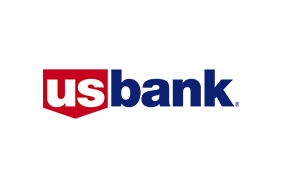 U.S. Bank
U.S. Bank
About U.S. Bank
U.S. Bancorp, with approximately 70,000 employees and $601 billion in assets as of September 30, 2022, is the parent company of U.S. Bank National Association. The Minneapolis-based company serves millions of customers locally, nationally and globally through a diversified mix of businesses: Consumer and Business Banking; Payment Services; Corporate & Commercial Banking; and Wealth Management and Investment Services. The company has been recognized for its approach to digital innovation, social responsibility, and customer service, including being named one of the 2022 World's Most Ethical Companies and Fortune's most admired superregional bank. Learn more at usbank.com/about.
More from U.S. Bank