Published 03-06-23
Submitted by GoDaddy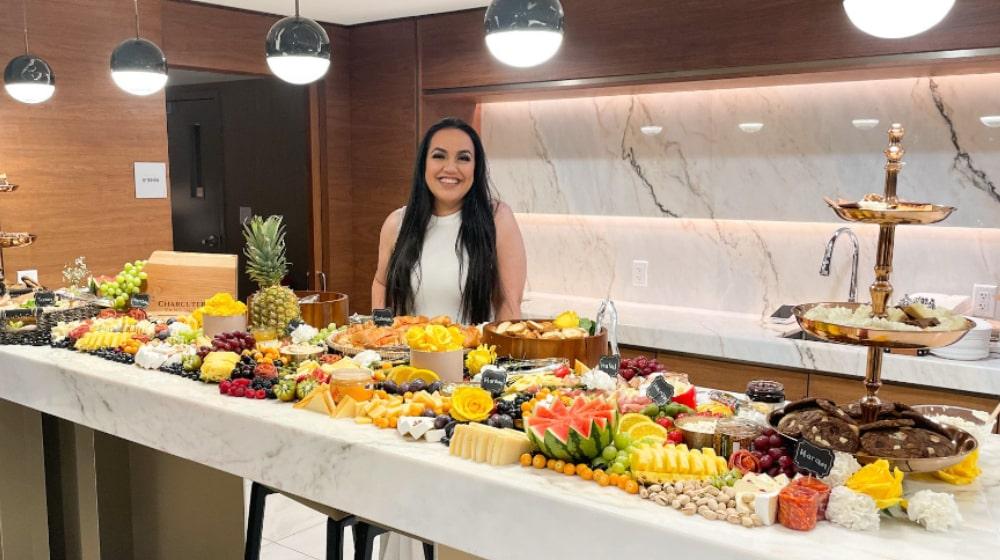 TORONTO, March 6, 2023 /CSRwire/ - GoDaddy released data from a new survey exploring the opportunities and challenges associated with women entrepreneurship in Canada. The data, which arrives in the lead up to International Women's Day and builds on a previous GoDaddy survey from 2021, shows that 80 per cent of Canadian women see more opportunity than ever in starting their own business despite battling burnout and a challenging economic climate.
The Unstoppable Women study from GoDaddy found that most Canadian women started or intend to start their small business in pursuit of financial opportunities and lifestyle flexibility—this is a shift from 2021, when a GoDaddy study found the majority of millennial women cited passion as the driving force behind their small business dreams.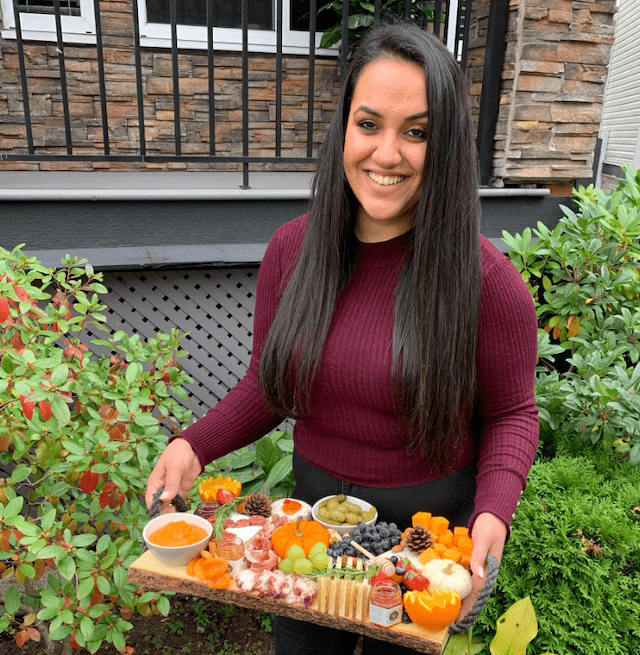 Amid ongoing cost-of-living challenges, close to half (49%) of women looking to start a small business or side hustle say increased financial opportunities are the top motivator, over flexibility or autonomy.
However, the survey also sheds light on perceived barriers for women looking to start their own business, with time commitments and set up costs ranking top of the list. Household commitments also remain an important factor—one in three Canadian women say they are a primary caregiver with children under 18, and an overwhelming majority (81%) state they are chiefly responsible for household duties, regardless of caregiving obligations.
Underlining these barriers is the need for mental health support. More than three-quarters (78%) of Canadian women surveyed say they have experienced burnout at some point in their careers. At the same time, women entrepreneurs say that confidence and adaptability have been critical to their business success—underpinning the importance of support systems that help women entrepreneurs feel confident in their business journeys, and tools that empower them to adapt to headwinds.
Canadian Women are Unstoppable: Meet Sadaf Rahimi, Charcuterie Vancouver
As part of its Unstoppable Women campaign in honour of International Women's Day, GoDaddy is sharing stories from unstoppable Canadian women entrepreneurs to celebrate their accomplishments and inspire more women to follow their small business dreams.
Sadaf Rahimi, owner of Charcuterie Vancouver, founded her business in late 2019. As the pandemic halted events in 2020, Sadaf had to quickly rethink her business plans, which centered on event catering, and instead offered smaller, individual charcuterie boxes through her business website to stay afloat.
Like many Canadian women, starting her own business was a pathway to greater financial stability. For Sadaf, it was also about giving back to her family, whose journey from Afghanistan she says has been a powerful motivator for her business success.
"Seeing my parents go through the struggles they went through to give us a better life here in Canada has motivated me to do everything I possibly can to succeed in life and give back to my mom because she has sacrificed everything for us,'' Sadaf said.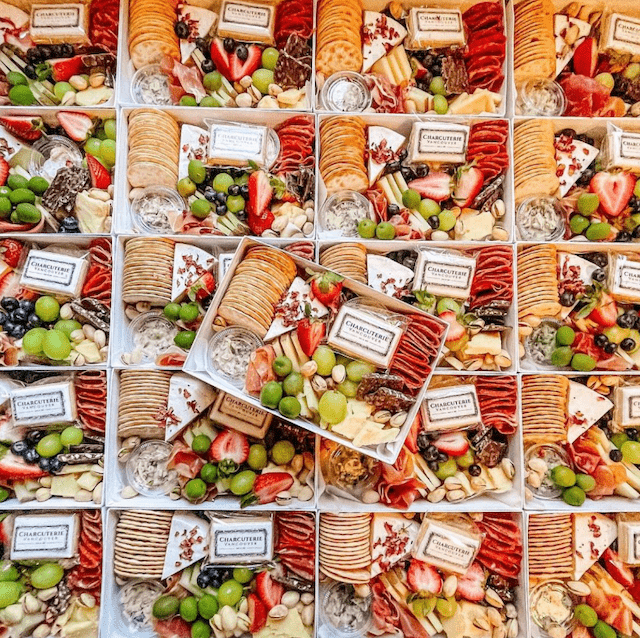 Women business owners are optimistic, excited for growth in 2023
Despite persistent obstacles, Canadian women entrepreneurs remain undeniably optimistic—only 16 per cent report that pandemic-related impacts remain their biggest business concern, and a combined 70 per cent report excitement for their growth in 2023 whether through growing their brand (30%), growing their skills (21%), or expanding their business offerings (19%). Women who have yet to start their business are also giving careful thought to the resources and tools they'll need to succeed, with 91 per cent of women planning to start a business saying they will build a website for their new venture.
Sadaf recalls her website built with the GoDaddy Website Builder was her first purchase when she launched her business in 2019.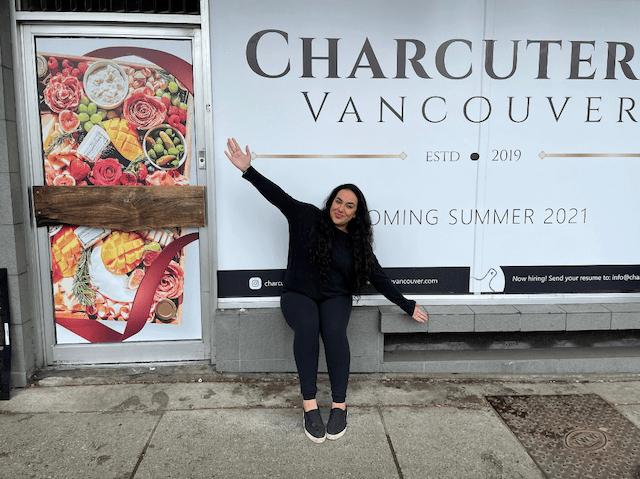 "It has been the biggest reason for our growth and success,'' Sadaf said of her website, which allows her customers to seamlessly purchase everything from individual boxes to gift packs and tables for corporate events. "I truly believe every business owner needs a website at the start of their entrepreneurship journey to not only look more professional to their clients but to make their own lives easier. GoDaddy has many templates which are very user-friendly and anyone can build their own website."
"Canadian women are unstoppable, and we're honoured any time we can be a part of helping entrepreneurs take that first step—such as naming their idea through a domain purchase, or building their website," said Young Lee, Canada Market Lead for GoDaddy. "At GoDaddy, we provide the tools and resources entrepreneurs need to feel confident at every stage of their small business journey. We believe that with the right tools and support, anyone can grow, create and manage their business online."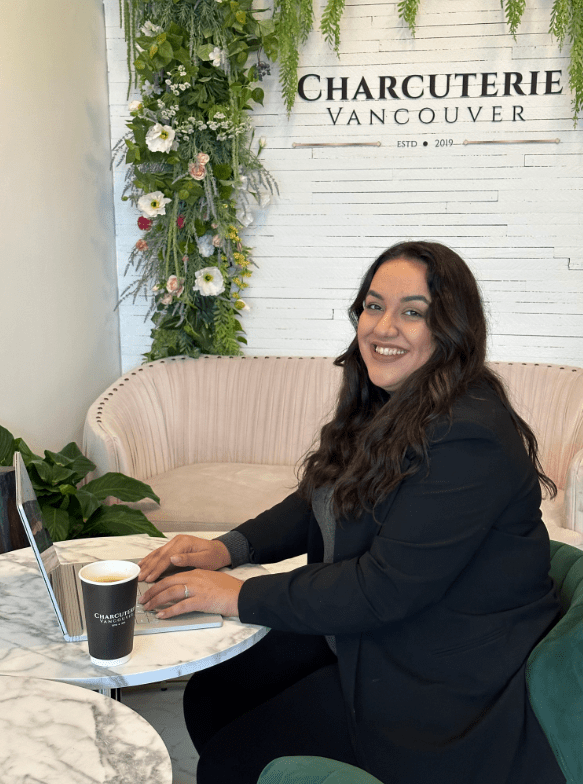 Canadian women may be overestimating start-up costs by more than 50 per cent
While women looking to start their own business cited start-up costs as a major barrier, the Unstoppable Women survey found they tended to overestimate start-up costs by an average of 56 per cent or more—in fact, more than two-thirds of women business owners surveyed said it cost them less than $1,000 to launch their business, with 15 per cent saying they had no start-up costs at all.
Sadaf encourages other aspiring women entrepreneurs to share her optimism and remember that no matter the scale of what you want to achieve or how hard it seems, don't give up.
"If I, a young Afghan-Canadian immigrant could grow my small charcuterie plates to a seven-figure business, you can too. Believe in yourself and don't worry about people's opinions. Just do it."
To celebrate and honour unstoppable women entrepreneurs, GoDaddy is highlighting women customers who own businesses on its social channels throughout the month of March. To learn more about how GoDaddy supports everyday entrepreneurs, visit godaddy.ca.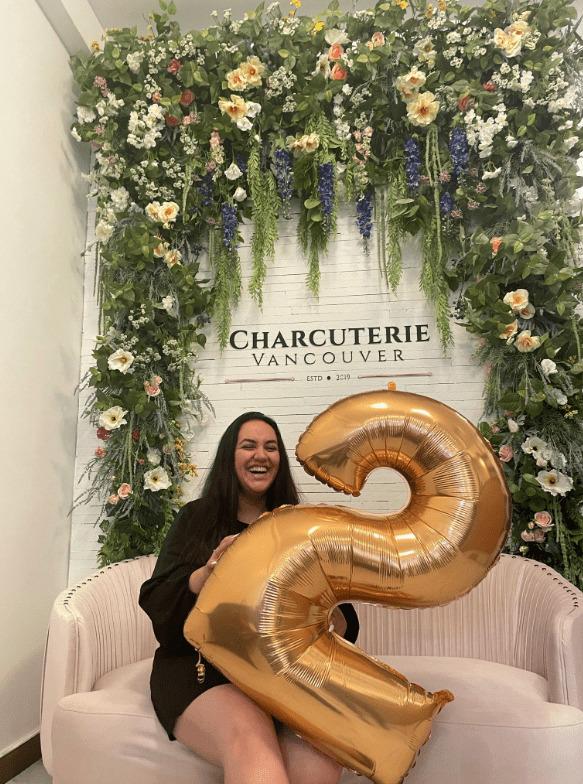 About GoDaddy 
GoDaddy helps millions of entrepreneurs globally start, grow, and scale their businesses. People come to GoDaddy to name their idea, build a professional website, attract customers, sell their products and services, and accept payments online and in-person. GoDaddy's easy-to-use tools help microbusiness owners manage everything in one place and its expert guides are available to provide assistance 24/7. To learn more about the company, visit www.GoDaddy.com.
About the GoDaddy Survey
Research methodology: Antenna, an independent consumer research agency on behalf of GoDaddy, conducted an online survey of n=1009 women business leaders in Canada. The survey was conducted between 23/12/22 – 09/01/23. The survey data collection was national and respondents were sourced using an accredited online research access panel. Data was weighted for representation against country census data.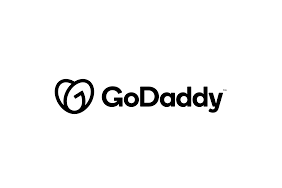 GoDaddy
GoDaddy
GoDaddy is empowering everyday entrepreneurs around the world by providing all of the help and tools to succeed online. GoDaddy is the place people come to name their idea, build a professional website, attract customers, sell their products and services, and manage their work. Our mission is to give our customers the tools, insights and the people to transform their ideas and personal initiative into success. To learn more about the company, visit www.GoDaddy.com.
GoDaddy focuses on making opportunity more inclusive for all in the communities where we work, live and play across the globe. We rally behind inclusive entrepreneurship and other critical local needs that empower people to succeed through philanthropic and in-kind donations, volunteerism, strategic partnerships and advocacy.
Empower by GoDaddy is GoDaddy's global community and philanthropic program equipping entrepreneurs in underserved communities with training, tools and peer networks to accelerate their journeys. GoDaddy rallies behind entrepreneurs in underserved communities by building their confidence and skills to strengthen their small business' digital presence.  Entrepreneurs engage in customized learning experiences, work 1-1 with GoDaddy volunteer coaches and local mentors, and gain access to wrap-around services, in-kind products and networks boosting their small businesses success.
More from GoDaddy