Published 03-06-23
Submitted by Suncor Energy Inc.
As the Education Co-lead for Mosaic, Suncor's Black employee network, Stanley Opara drives the network's efforts to promote knowledge of Black history and understanding of the issues that impact the community.
"I think it needs to go beyond the month of February," he says. "This needs to happen all year round."
Mosaic, works to provide a safe and welcoming space for all employees to positively contribute towards advancing inclusion, and support for personal and professional growth for Black employees.
The network has a vision to create a dynamic and integrated network for Suncor's Black community and its advocates that is empowered, informed and strategically positioned to positively influence the success of the organization while showcasing the talents within the community.
Kindness, the universal currency
Black History Month: Honouring the past and inspiring the future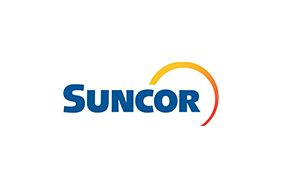 Suncor Energy Inc.
Suncor Energy Inc.
Suncor Energy is Canada's leading integrated energy company. Suncor's operations include oil sands development, production and upgrading; offshore oil and gas; petroleum refining in Canada and the U.S.; and the company's Petro-Canada retail and wholesale distribution networks (including Canada's Electric Highway™, a coast-to-coast network of fast-charging electric vehicle stations). Suncor is developing petroleum resources while advancing the transition to a low-emissions future through investment in power, renewable fuels and hydrogen. Suncor also conducts energy trading activities focused principally on the marketing and trading of crude oil, natural gas, byproducts, refined products and power. Suncor has been recognized for its performance and transparent reporting on the Dow Jones Sustainability index, FTSE4Good and CDP. Suncor is also listed on the UN Global Compact 100 stock index. Suncor's common shares (symbol: SU) are listed on the Toronto Stock Exchange and the New York Stock Exchange.
More from Suncor Energy Inc.