Published 03-06-23
Submitted by Enbridge Inc.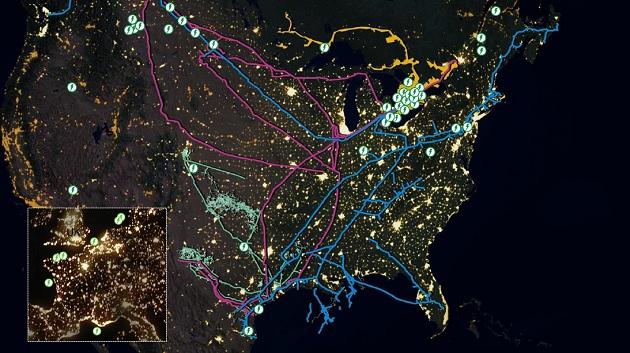 Energy reliability. Energy sustainability. Energy affordability.
It's an "energy trilemma" facing the world today, and Enbridge is equipped to address it, our President and CEO Greg Ebel told an audience today in Toronto during our 2023 Enbridge Day investor community conference.
Mr. Ebel, and other members of our executive leadership, spoke of the North American energy advantage—which includes an abundance of conventional energy resources, and leading sustainability practices in bringing energy to market. They also addressed Enbridge's extensive asset base, cost competitive position and industry-leading safety record.
"We firmly believe that North America is at the forefront of balancing this trilemma, and Enbridge is helping to lead that rebalancing—and is perhaps one of the best-positioned companies to help ensure that this rebalancing occurs," said Mr. Ebel.
"Enbridge is connected to North American's most prolific oil and gas basins, and has a long track record of safely and reliably delivering energy from these basins to consumers of all kinds," he added. "This competitive advantage is one that cannot be replicated—and it's what makes us the first choice for energy delivery in North America and increasingly beyond."
Prior to today's market opening, Enbridge made a number of strategic growth and investment announcements:
The acquisition of the Tres Palacios natural gas storage facility in Matagorda County, TX for US$335 million, advancing our U.S. Gulf Coast strategy.
A US$80 million investment (10% stake) in Divert Inc., a Massachusetts-based company focused on transforming food waste into renewable natural gas (RNG).
An upcoming open season on our Flanagan South liquids pipeline, and plans to build the Enbridge Houston Oil Terminal (EHOT) with an initial capital cost of US$240 million.
Advancement on a 14-kilometre natural gas pipeline to support ArcelorMittal Dofasco's transition away from coal in Hamilton, ON, making it the largest GHG emissions reduction project in the province.
$2.4 billion in new gas transmission modernization and utility capital.
The 2023 Enbridge Day investor community conferences continues March 2 in Manhattan.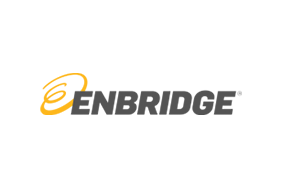 Enbridge Inc.
Enbridge Inc.
About Enbridge
At Enbridge, our name spells out our mission: a bridge to a sustainable energy future. That bridge safely connects millions of people around the world to the energy they rely on every day, fueling quality of life. Whether it's natural gas, oil or renewable power, the energy we deliver through networks spanning North America and our growing European offshore wind portfolio helps to heat homes, feed families, fuel vehicles and power industry. We're investing in modern energy infrastructure to sustain access to secure, affordable energy. We're also building on two decades of experience in renewable energy to advance new low-carbon energy technologies including hydrogen, renewable natural gas and carbon capture and storage. We're committed to reducing the carbon footprint of the energy we deliver, and to achieving net zero greenhouse gas emissions by 2050.
Headquartered in Calgary, Alberta, Enbridge's common shares trade under the symbol ENB on the Toronto (TSX) and New York (NYSE) stock exchanges. To learn more, visit us at Enbridge.com
More from Enbridge Inc.